Where was Lost With Purpose in 2016? And where will we be going in 2017?
Simply put, this year was wild.
On February 24, 2016, we said so long to a life of rainy, orderly Netherlandian normalcy. That evening, we boarded a Tbilisi, Georgia-bound plane and began a new, transient lifestyle.
Trading in an apartment and furniture for backpacks and rucksacks, we wandered hither and thither across Western, Central, and South Asia. Ten months and 10 countries have passed since that pivotal date, and in the process we've…
On top of that, we actually managed to blog for more than a week (success!), were published several times, and amassed thousands of absolutely awesome followers on Instagram and Facebook who help us and support us on a daily basis.
If that's not #winning, I don't know what is.
Where was Lost With Purpose in 2016?
2016 is winding down, and the end of the year is a time for champagne nostalgia and reflection. All kinds of crazy experiences have happened to us, and we blogged about a fair number of them!
Before looking to 2017, let's take a stroll down memory lane with our favorite stories from each country in 2016.
1. Georgia (February – March, 3 weeks)
A friend once told us Georgia has a Mediterranean climate. We foolishly interpreted that to mean constant warm weather, and packed only light fall clothes. Needless to say, they did not suffice. Luckily, Georgians have warm hearts and a love for warming alcohol.
Favorite post: Spirit dogs and snowy slogs: hiking in Mestia
2. Armenia (March – April, 3 weeks)
Despite a painfully frozen start thanks to a slurry of accommodation-sans-heating, this proud little country amazed us with its charmingly sweet people, endless array of stark, epic cathedrals… and the most delicious homemade breakfast spreads we've ever had. My god.
Favorite post: The view from the top: a visit to Haghpat Monastery
3. Iran (April – May, 8 weeks)
Our whole trip revolved around visiting Iran, and that proved to be an absolutely brilliant decision (a rarity for us). We only planned to stay for one month, but ended up staying two!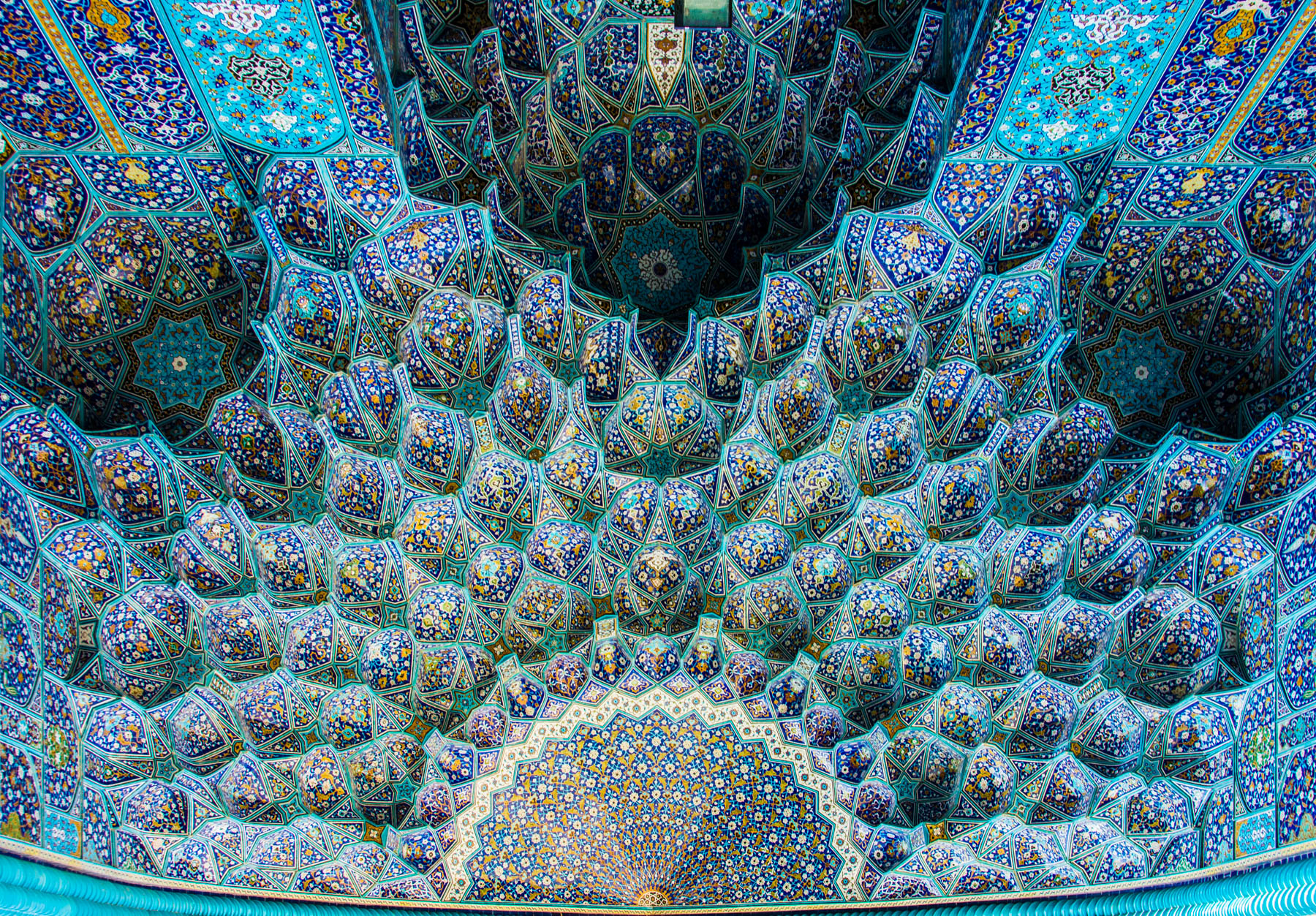 Hospitality runs in Iranians' blood, as we learned time and time again, and we've yet to see architecture more intricate than what we saw in Iran. If you have the chance, head to Iran ASAP.
Favorite post: Tales of Iranian hospitality: Part I
4. Pakistan (June – July, 6 weeks)
We were warned Pakistan was a dangerous country to be avoided… but it turned out to be one of the most fantastic stops on our trip! Insanely friendly people welcomed us at every turn, tourist sights were completely devoid of foreigners, and the country hosts some of the tallest mountains on earth. We can't recommend Pakistan to other travelers enough, and hope to return soon ourselves.
Favorite post: Rolling with the stoners in Hunza
China was a bit of a letdown after Pakistan. We expected to stay in China for two to three months, but instead left after one in favor of traveling through Central Asia.
Xinjiang was a strange place to travel. Han Chinese moved in and claimed Xinjiang as their own, slowly eradicating the heritage of the Uighur people living in the region. The result is a tense—and contradicting—experience for everyone involved. Of all the places we've traveled to so far, Xinjiang, China was the only region we didn't like.
(Least?) Favorite post: Why we didn't like traveling in Xinjiang, China
6. Kazakhstan (August, 2 weeks)
Oh, Kazakhstan—we'll be coming back to you one day. Our two-week, visa-free dip into the country (after escaping China) just left us wanting more. Vast Kazakhstan is the most unexplored of all the Central Asian countries, and it boasts the friendliest people we met in Central Asia. What more could you need?
Favorite post: Photo itinerary: two weeks in Kazakhstan
7. Kyrgyzstan (September, 3 weeks)
Kyrgyzstan is all about being in nature: we horse-trekked through epic scenery, witnessed all kinds of nomadic sports, and took sunny strolls through lush walnut forests. Though not our favorite Central Asian locale, Kyrgyzstan was a pleasure to travel through.
Favorite post: Abandoned places and smiling faces in Min Kush
8. Uzbekistan (September – October, 3 weeks)
Though Iran had the most beautiful architecture, Uzbekistan had the grandest. Uzbeks were also the people most convinced that I resembled one of them, and the warm welcome I received as a result was a perpetual source of amusement. History buffs and aspiring Silk Roaders, Uzbekistan is calling and you should answer.
Favorite post: Why you need to see sunrise in Uzbekistan
An adventure like nothing we've had before, Afghanistan was a wild ride, and the most off the beaten track destination yet. We had to be constantly on our guard, plan everything out much more carefully than usual, and break our overland travel streak for safety reasons.
Was it worth it? Absolutely.
Favorite post: Bong rips in Balkh, capital of the Bactrian Kingdom
10. India (November – present, 9 weeks)
Two months have already passed since we entered India—time really does fly—and India is living up to all of our expectations. The food is spectacular, the people friendly, and we're smacked in the face with insanely foreign culture every day. We're already giddy over our Indian adventure plans for the next year.
Favorite post: Dance of the gods: Theyyam in Kerala

Where will Lost With Purpose be in 2017? 
2017 is a year of uncertainties.
We originally planned to spend parts of January and February in Pakistan, until we encountered a major bureaucratic roadblock in getting another Pakistani visa. Unless someone with power helps us to get a visa (if you're one of those people, please do get in touch), it looks like we'll be spending that time in India. We'll also be hitting up Bangladesh sometime in spring, if all of our [very shoddy plans] hold up.
On top of that, our savings are scheduled to run out around fall of 2017, around the same time our Indian visas will expire. Hopefully we'll be making enough money blogging by that point to extend our travels indefinitely… but if not, who knows?
Only time will tell, so stay tuned in 2017 to see just how lost Lost With Purpose ends up 😉 Happy holidays, and a very happy new year!
Lots of love,
Alex and Sebastiaan