The second set of tales of Iranian hospitality, our proof that Iranians are some of the greatest people on earth. Don't forget to read part one!
Time and time again, Iranians have proved themselves to be the friendliest people we've ever met. Every time we think we've seen it all, another Iranian emerges and completely redefines hospitality. Forget your notions of AK-touting anti-West jihadis–the reality is far, far from.
Hippie trails
Domes upon domes, as far as our eyes can see. Perfectly round domes, imperfectly patched up domes, completely caved-in domes. An occasional satellite sprouts up from among the domes, and tree-filled courtyards break up the repetition.
"See, there is the Shah mosque, Imam Square begins there. And there? The Ali Minaret, have you seen that yet?" Hamid, our newfound Iranian friend, guides our eyes through the domes with pointed fingers.
Why so many domes? Because we're standing on the roof of the Isfahan Grand Bazaar.
Heading to Iran? Check our report on how much it costs to go backpacking in Iran!
Friends in Flemish
We met Hamid the previous evening while cooling off in the shade at the grand Imam Square in Isfahan. An inquisitive man had asked Sebastiaan where he was from, and upon learning that he hails from Holland, excitedly replied that he had a Dutch-speaking friend.
Enter Hamid: a tiny, wiry Iranian man, with a large beard and scraggly shoulder-length hair. A man of mixed appearance, he wore a dark blazer, a lumpy multicolored scarf casually tossed over one shoulder, loose parachute pants, and dusty hiking shoes. In earlier years, he was a bona fide hippie who traversed Europe entirely on foot. In later years, he became a capitalist (with hippie tendencies) after getting into the Persian carpet trade. He learned Dutch from years of living as an artist in Ghent, Belgium, his musical Flemish touched with hints of Iranian intonation.
Delighted to practice his Dutch within Iran's borders, Hamid volunteered to show us around Isfahan, and show us around he did.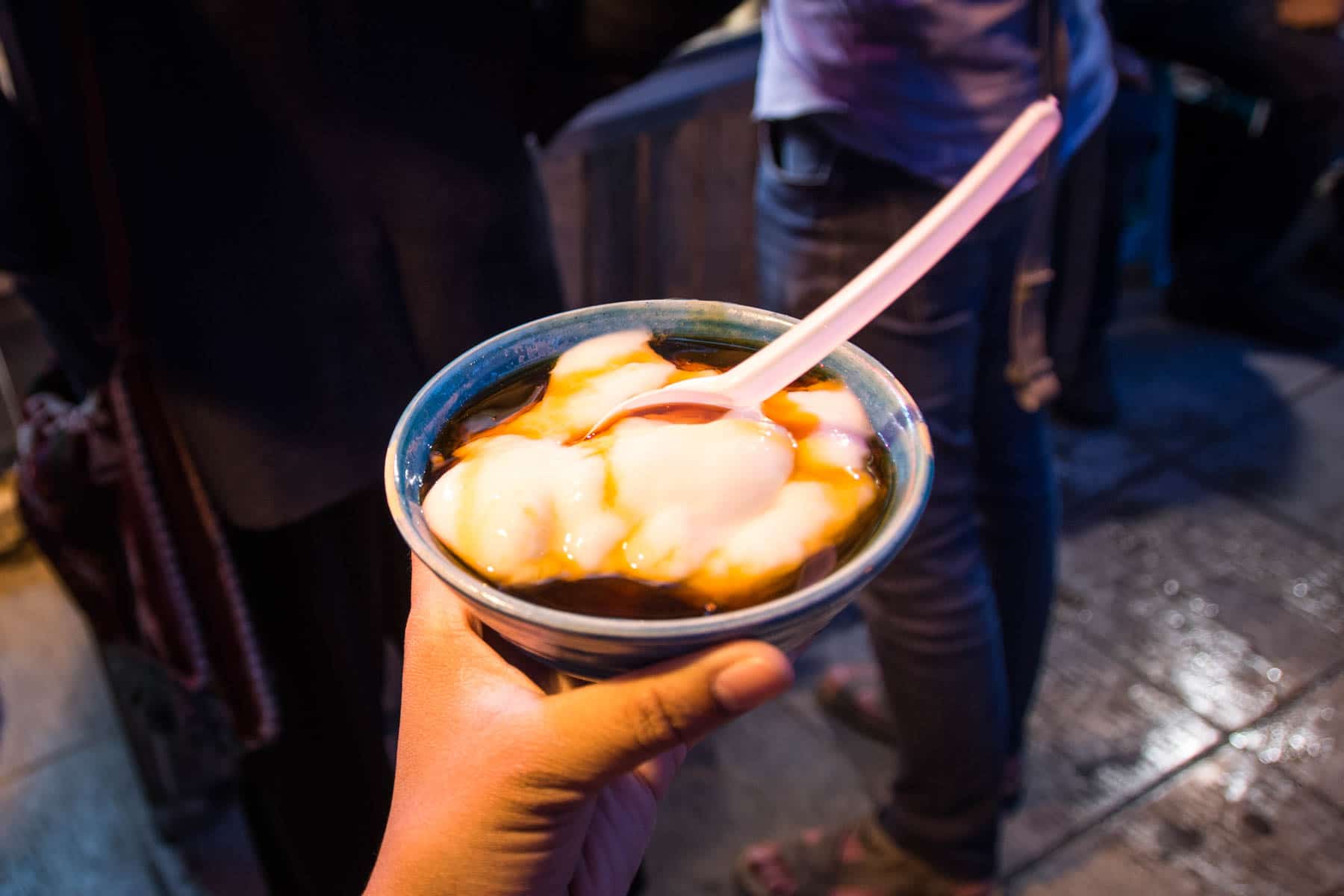 He treated us to fereni, an Isfahan specialty, a pudding-like substance topped with grape syrup.
We wandered along the Zayandeh river while he fed us factoids about the bridges that span its waters, their arched underbellies teeming with young Iranians out for the evening.
He took us to his home, where we sat and had a makeshift picnic on one of his carpets while listening to his favorite sitar music, drinking tea, and discussing everything from philosophy, to his artist friends in Belgium, to the exact color of the tiles he wanted to have in his house.
He refused to let us pay for anything, of course.
Amidst our conversations, Hamid learned that we were interesting in finding a way to the roof of the bazaar. He instantly replied that he knew a way, and would gladly show us the next day.
And so, after climbing up some stairs in a back alley, and passing through the second-story workshop of a carpet-maker friend of Hamid's, we find ourselves in (on?) a place where few, if any, foreigners get to tread.
When we part late in the evening, Hamid takes our hands, sincerity written in the furrow of his brows. He tells us we will always have a home–his home–in Isfahan.
Hitching and hiking
We're waiting for a ride on the side of a mountain road in Gorgan with Mahsa, a 22-year-old Iranian girl who could handily win the title of craziest woman in Iran. She paces impatiently along the forested road, fuming.
"I hate waiting! Fuck this!" she bursts out angrily.
Mahsa found us through Couchsurfing, a site for connecting travelers with hosts for free accommodations. Unable to host us overnight, she insisted that we at least let her show us around her hometown for the day. We agreed, and she and her 18-year-old brother took us into the lush mountains surrounding the city. A rogue spirit, Mahsa opted to hitchhike up the mountain, rather than taxi it.
After a few minutes of waiting and shooing away creepy men and some insistent taxi drivers, a man and his wife finally pulled over. Mahsa gave them her seal of approval, and the four of us squeezed into their tiny car: Sebastiaan, me, and the brother in the backseat, Mahsa sharing the front seat with the wife. For the whole ride, tireless Mahsa chattered away with the driver while blasting Justin Bieber songs at full volume. The man drove us to a picnic spot further up the mountain, and promised to come back and pick us up later on.
It's this same man that we're waiting for now. He called to say he'd pick us up soon, but he's running late, and the sun is starting to set. Mahsa's impatience comes to a peak, and she declares that we're going to walk down the mountain.
A few minutes into our walk, the man's car finally comes zipping around a corner, screeching to a stop next to us. Mahsa screeches a shrill "FUCK YOU!" at the driver with a mixture of contempt, relief, and charm that only she could pull off. The driver shrugs nonchalantly, lights a cigarette, and opens the trunk of the car to show why he was late. The trunk and back seat of the car are filled with boxes of fruits, nuts, and drinks­–all for us, he says. What?
We assume we misunderstood, and just pile into the car, where the man loads us with huge sacks of pistachios and a bag bulging with cans of Red Bull. Energy drinks and nuts: the afternoon snacks of champions.
A few minutes into our descent down the mountain, the driver pulls over. Finding it too difficult to drive, smoke, and take selfies with us all at the same time, he hands the keys over to Mahsa, then settles comfortably into the passenger seat to chain smoke cigarettes and take more pictures. He's wholly unconcerned with the fact that Mahsa's driving is just as crazy as she is, and that she doesn't seem to be able to drive a manual car.
After a series of near-death experiences (and much stalling), we finally arrive at our house. Everyone tumbles out of the car to say goodbyes… and to unload our gifts.
The man isn't kidding–it really is all for Sebastiaan and me. Despite cries that it's far too much, and the more valid argument that we're not physically capable of carrying the gifts by ourselves, the man unloads kilos of strawberries, a massive melon, bags of kiwis, sacks of plums, more bundles of pistachios, and tops the pile off with several cans of mango drinks, because why not?
After many a heartfelt adieu, we shake our heads in amazement as we lug our fruity haul into the house. We didn't even spend half an hour in total with the man, and still he gave us all of these gifts. We never even got the guy's name.
So long, farewell
Teh-ran Teh-raaaan! Bir-jand Bir-jaaand!
The primal calls of bus hawkers fill the air of the Mashhad terminal as I wait for a bus to Tehran. I'm thumbing idly through a book, waiting for Sebastiaan to return from a quest for snacks.
"Look who I've found!" I look up at the sound of Sebastiaan's voice.
He's striding towards me, with a familiar, grinning face following behind him. It's Reza, the son of the father-son duo that ran our guesthouse in Mashhad. An endearing nerd that loves a good laugh, we had spent a lot of quality time with him while in Mashhad.
We'd already said our goodbyes to him earlier, at the guesthouse. In a big city like Mashhad, what are the odds that we'd run into him once more? Perhaps he was there to buy a bus ticket or something.
"So you're stalking us eh?" Sebastiaan jests. Reza puts his hands up in denial.
"No no no!" he insists, "I just came here to make sure you were okay, and to see you off! I rushed all the way here! Because I was afraid you would be gone already!"
We blink in surprise. You came all the way here just to see us off? We can't help but smile.
Reza helps us carry our backpacks to the bus, and absolutely refuses to leave until we're off. He shakes our hands many a time before finally letting us clamber on to find our seats. We peer out the window as the bus pulls out of the station, and we can still see him standing there, waving goodbye.
Thinking of experiencing the hospitality of Iranians first hand? Our Iran archives are a great place to start getting some inspiration for your trip!