People said I'd either love it or hate it, and they were right. After more than a year backpacking all over the country, I've fallen in love with India.
"You're going to love it. It's absolutely mental and there's nothing like it in the world."
"Everyone either loves or hates India. There's nothing in between."
"India is disgusting. Everyone just wants your money, the streets are filthy, and the men are so creepy."
Before setting foot within India's borders, I'd heard it all… and had no idea what to expect, aside from cows, crap, and creepers.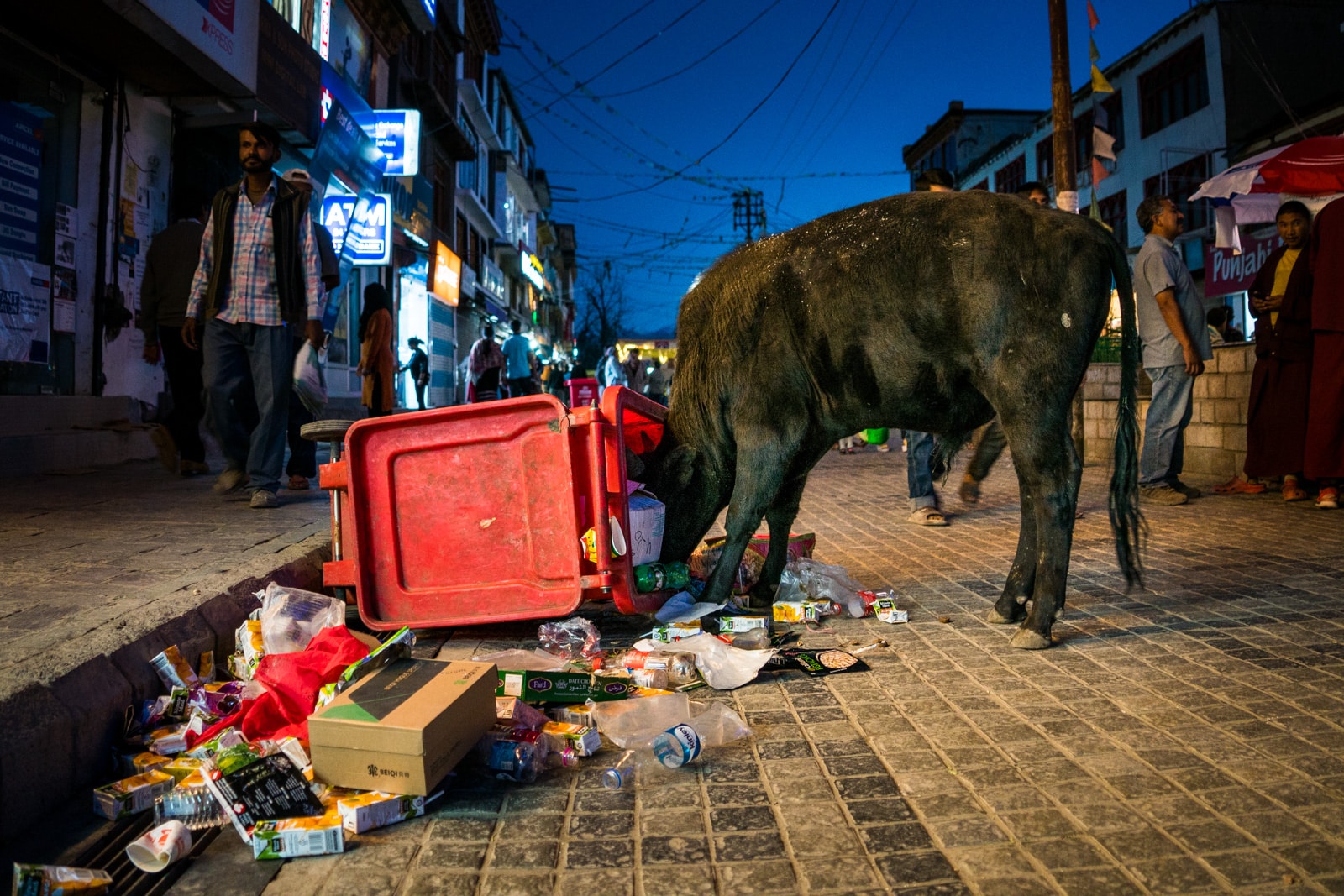 I was afraid India would be a land of cheats.That my only company would be hippies on spiritual quests to find themselves. Or that the country, built up in my mind by thousands of romanticized books, movies, and stories, could only fail to meet expectations.
Oh, how wrong I was.
Incredible India indeed
Though I did encounter cows, crap, and creepers, I also found a country more incredible, curious, and complex than I ever could have imagined.
That's not to say all of my time in India was incredible in a positive way. There were plenty of days when I hated the country (generally coinciding with excessive honking and lazy hotel receptionists), when it broke my heart (hello, stray dogs and child beggars), and when it challenged my body to no end (if I never ride in a packed Sumo again, it will be too soon).
But for every irksome honk and apathetic receptionist, there were a hundred more instances where India, its people, its cultures, its beautiful hill stations, its traditions, or its snowcapped mountains opened my eyes, took my hand, and challenged my understanding of the world.
Here's why I fell in love with India
The food.
Fact: I'm a glutton. I f*cking love eating. (Probably a side effect of growing up in the United States.)
I'm happiest when I have new foods to try. Ideally sweet, ideally in large quantities. And in India, I'm one of a billion of such people.
There are thousands of different foods and sweets in India. From crispy dosas to endless thalis, Goan pork sausages to Manipuri grilled fish, buttery kulchas to hot kathi rolls, sticky ladoo to chilly kulfi falooda, India's food game is on a completely different level.
Ask a local what's good in their city, and it's almost guaranteed they can—and will—run down a list of at least 10 things you've never heard of but absolutely must try.
You might not realize it at first.
Many people think India's a land of vegetarians, despite meat being widely available in most states. Tourist restaurants serve the same generic crap everywhere: butter chicken, masala something, malai kofta, bland biriyani, aloo gobi, mango lassi. Foreign tourists are averse to trying street food or hole-in-the-walls for fear of getting sick. My stomach heart wilts at the thought.
Don't fall into the trap! Be bold, eat out, ask around, carry Immodium or Pepto Bismol for dire moments, and be ready to dig in whenever you see a crowd gathered in or around an eatery. Oh, and don't expect to lose any weight while in India. Quite the opposite.
For all the ladies heading to India and not sure what to wear, check out this useful article by Year of the Monkey on what to wear in India!
There is always something going on.
Thanks to a population of 1.3 billion people, and the fact that almost every major and minor religion exists within India, there is always, always something going on.
Every other day is some kind of religious holiday. There were periods of time where I saw at least one parade a day. Someone is always banging drums or walking camels or dusting a landfill (???) or smoking chillums or blasting music.
As long as you're willing to wander—and it's not too late at night—there is always something curious happening on the streets of India.
Heading to India? Check out these travel tips for India by a local!
It's super easy to get off the beaten track.
Contradictory though it may seem to the crowds flooding the Taj Mahal or the palaces of Rajasthan, it's super easy to leave mass tourism behind in India. Despite the country's massive size, people stick to the same few places.
Package tourists zip to Agra and race around the Golden Triangle. Dreaded hippies and stoned Israelis migrate between the beaches of Goa and the mountains of Himachal Pradesh. Aspiring yogis and Buddhists head to Dharamshala and Rishikesh. Self-proclaimed spiritual gurus get lost in Varanasi. Indian families head to the mountains in summer, only emerging from their cars for photo ops.
That's not to say the places I mentioned aren't worth your while (protip: they are), or that these generalizations are always 100% true, but after you've explored a bit of India, I think you'll find yourself nodding in agreement.
India has enough to offer to last a lifetime, far beyond the main sights frequented by the masses and immortalized by glossy postcards. If you're open to exploring off the beaten tourist track, it's possible to go months without seeing foreign tourists. Or any tourists, for that matter.
Read more: My favorite destinations off the beaten track in India
There is something for literally everyone (except germophobes).
India has temples and palaces gilded and golded and carefully crafted enough to make even the most jaded history buff feel something in their pants.
From islands in azure waters to sprawling rainforested hills to soaring Himalayan mountains, the country's landscapes are sure to titillate the boldest of outdoor adventurers.
India's rich culinary scene can tickle the pickiest foodies' taste buds, and the country has more arts, dances, and colorful traditions to overwhelm the most cultured traveler.
Tea aficionados can sip locally grown golden brews in West Bengal, hash connoisseurs can smoke hand rubbed cream in Himachal Pradesh, and textile buffs can get lost in the intricate weaving traditions of Gujarat.
There's something for almost every kind of tourist in India. The only thing you won't find en masse is cleanliness. So, germophobes, you should probably stay home. Or, y'know, bring a lot of hand sanitizer.
It's the most diverse country in the world.
Okay, okay, that's not an official metric. I admit it. I have absolutely no idea how one would objectively measure a country's diversity anyway.
Even then, I'm still comfortable saying India is the most diverse country in the world.
The area used to be a collection of kingdoms and tribes before uniting under the Indian flag.
There are at least 1.3 billion people officially living in the country who collectively speak hundreds of different languages—drive for two hours in any direction, and a new language will fill your ears upon arrival.
Hindus are the majority, but in India, you'll still find every religion under the sun: Muslims, Buddhists, Sikhs, Jews, Jains, Zoroastrians, Bahais, Christians, and a scattering of pagan religions. You'll find Portuguese, Persian, Bangladeshi, Tajik, French, Nepali, Afghan, and Tibetan people living within India's borders.
Travel across the country and you can watch everything gradually change, from the patterns on women's saris to the alphabets on road signs.
If you have reason to believe another country is more diverse than India, I'd love to hear it.
You can live on as much or as little as you'd like.
India has a reputation for being an extremely cheap country to travel in.
I'd heard stories of $1 rooms, riding roofs of trains for free, and eating for pennies… but upon arrival, I found that's no longer the case.
Tourist restaurants, accommodations, and services can be quite expensive compared to options catering to locals, luxury tourism is very much established in India, and drinking is taxed quite heavily in most states.
Though $1 won't buy you a room anymore, India can still be a budget travel destination.
You can ride a train across the country for more than 24 hours for less than $10. There are passable rooms to be found in some cities for less than $3—even cheaper if you're chill with cockroaches and mysterious stains. You can fill your stomach for less than $0.50, as long as you're down with overdosing on puri sabji, rice and dal, and deep-fried everything.
Alternatively, you can live it up in the lap of next-level luxury. Whether you want to dine like a maharaja over Udaipur's lake at the insanely decadent Oberoi, or schmooze over imported liquors with pasty pale socialites on the rooftops of Mumbai, if you have the money, anything is possible in India.
It's incredibly easy to connect with people in India.
Forget the stereotypes of cheats and scam artists and rapists; they represent about 0.000000001% of the population.
The vast majority of Indians I met in my year of travel were incredibly helpful and welcoming. What was most remarkable to me, though, is how easy it is to meet and get chatting with people in India.
Because of the British occupation up until 1947, English is widespread throughout the country. Not every Indian speaks English, but hang around long enough and it's almost guaranteed that someone who speaks English will emerge to ask you what you're doing.
Many Indians are forward, and have no qualms with approaching you out of the blue for a little chat.
There wasn't a single train ride where I didn't chat over chai with the people around me for at least 5 minutes. Even when traveling in places where English was uncommon, people were always happy to help me find my way with smiles, pointing, and a dash of head wiggling.
There are a million things you might find difficult or trying in India, but I assure you: concerns about meeting locals should be the last of your worries.
Challo to India!                                                                      
Though I'm no longer in India (for now), my Indian experience is far from over.
To all my Indian friends and acquaintances who made my stays so memorable, I thank you, and hope our paths will cross again one day. To all of you from abroad considering a trip (or three) to India, I hope this has dissuaded some of your fears, or inspired you to explore India that much more.
Until next time, India.
Want more India adventures? Don't miss my India archives with all of my stories and India tips from the road.
Yay transparency! There are affiliate links in this post. If you buy or book something using my links, I make a bit of money at no extra cost to you. The money may or may not be spent on kulfi.