Forget Delhi or Mumbai, Bangalore or Chennai—here's 7 reasons why Kolkata is my favorite Indian megacity.
Kolkata is one of India's largest cities, but these days it's often overlooked by tourists. Most foreign tourists begin their Indian adventure in Delhi or Mumbai, and ignore the eastern part of the country entirely.
Their loss!
Over the last year, I've spent more than a month getting sucked into Kolkata. Though the cacophony of horns, hawkers, and humanity was overwhelming at times, the city is a treasure trove for those willing to take the time to get to know it. I know I've fallen for Kolkata; here's seven reasons why:
1. Bengalis do it big.
Bengalis are an exuberant bunch—spend a sunny winter Sunday picnicking with them and you'll see what I mean—and their holidays are just as extra as they are.
From the impressively ornate celebrations of Durga Puja to eccentrically festive Christmas, Kolkata knows how to throw a proper holiday party.
Come at the right time of year, and Kolkata will besiege your senses with glittering idols, lurid decorations, and enough lights to power several more cities. Just be sure to book your hotel ahead of time—holidays in Kolkata are famous across the country, and you'll have to compete with millions of other visitors for a room!
Protip: Planning your Kolkata adventures? Book hotels on Wego.ae to ensure you have a place to rest your head after exploring!
2. Kolkata is a budget foodie paradise.
With its thousands of dishes and cuisines and flavors, India is already heaven for foodies, but Kolkata takes things to the next level. You can easily feast like a king or queen in Kolkata for next to nothing.
Dig into a pile of steaming rice and sumptuous mustard-battered fish for 50 Rs, with as many rice refills as your heart desires.
Or chow down on an overflowing plate of chicken biriyani loaded with egg and potato for 80 Rs.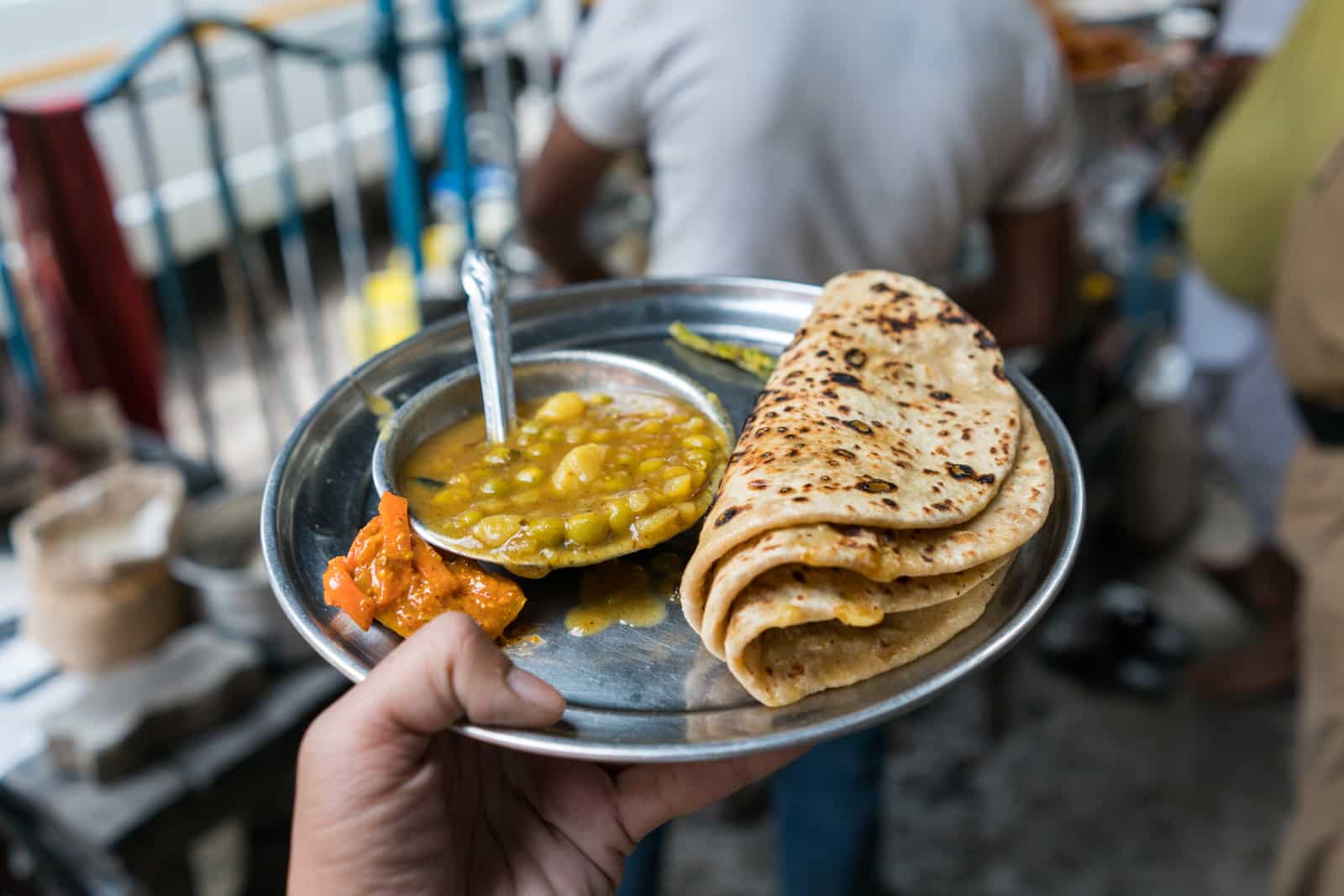 Terracotta cups of chai are yours for 5 Rs, and a heaping cone of puffed rice and other noms known as jhalmuri will only set you back 20 Rs.
My personal favorite: beef kathi rolls for 17 Rs apiece. How is that even possible?!
3. People aren't out to prey on you.
In some Indian cities—coughDelhicough—men with malicious intents flock to new tourists like swarms of bloodthirsty mosquitoes. Ready to do whatever it takes to part you with your money and/or belongings, constant battle with Indian scam artists and touts can be tedious on the best of days.
Aside from some women pleading for milk and men prowling Sudder Street offering a variety of questionable services, Kolkata is free of such characters. If someone on the street approaches you with a smile and a greeting, you can rest assured they're just being friendly, not plotting ways to slip into your wallet.
4. It truly is the cultural capital of India.
Culture in Kolkata is everywhere… if you keep your eyes out for it. It might appear in the trivial form of a vendor reading a book on the street—seriously, that never happens elsewhere—or it might explode in your face if you're courageous enough to tell someone you don't know who Rabindranath Tagore is.
(For those not in the know, he's one of the most famous Bengali writers, and a Nobel Prize laureate.)
Bookshops line the city's streets, art exhibitions and theater performances are everywhere, and you can even spot men listening to vinyl albums on the streets at the right time of day.
Protip: Kolkata has several train stations, but most long-distance trains actually come in at Howrah, across the river. From Howrah, it's only a short taxi or bus ride to Kolkata. So if you're looking at trains to Kolkata, also look for options going to Howrah. For easy booking, I suggest booking India train tickets with 12GO.
5. The city is timeless.
Look past the malls and brand-name shops blossoming to appease the masses of Bangladeshi tourists on shopping holidays, and you'll find a city rich with history of all ages.
Magnificent British-era colonial buildings tower over the streets at the city's center. Rusty trams rattle up and down the city's streets at a snail's pace. Iconic yellow Ambassador taxis careen down busy boulevards. Stepped stone ghats line the Hooghly River (locally known as the Ganga) in the northern neighborhoods of the city, there are so many places to visit in Kolkata. Men drink local brews inside dark old bars far from pedestrians' prying eyes. Devotees perform puja at centuries-old temples in the same way as their ancestors for generations before them.
Kolkata is a city with a history to tell, for those who stay long enough to hear it.
6. It's a harmonious melting pot of religions and cultures.
Head to the Tiretti Bazaar early Sunday morning and marvel at the sight of Chinese aunties selling dumplings right next to Indian men hawking desi versions of the same.
Stop by the Jewish Nahoum & Sons bakery in December, and you'll have to fight for a place in line with those waiting to stock up on Christmas cakes.
Stroll through Kolkata's neighborhoods, and you'll find that the oldest church in Kolkata isn't British—it's Armenian.
Head to the Alimuddin Street for a bite, and you just might find some real beef fresh from the halal butcher despite Hindu nationalists' efforts to ban the slaughter of cows.
Kolkata's Jewish population has dwindled, but the result is admittedly beautiful. Knock on the doors of Kolkata's synagogues, and you'll probably be greeted by a Muslim caretaker. A shining example for the rest of the world!
7. Kolkatans love Kolkata.
In Delhi, everyone is from somewhere else and few Delhiites seem to actually enjoy living there. The wealthy upper echelon of Mumbai loves their city, while the rest of the city bemoans sky-high prices, a cold population, and sickening congestion. Bangalore has been overrun with techies looking to prove how modern and well off they are, pushing culture to the sidelines.
Kolkatans, on the other hand, are in love with their city. Though they still admit that their home has its flaws—as does every city—you can often see a sparkle in people's eyes when they speak of Kolkata.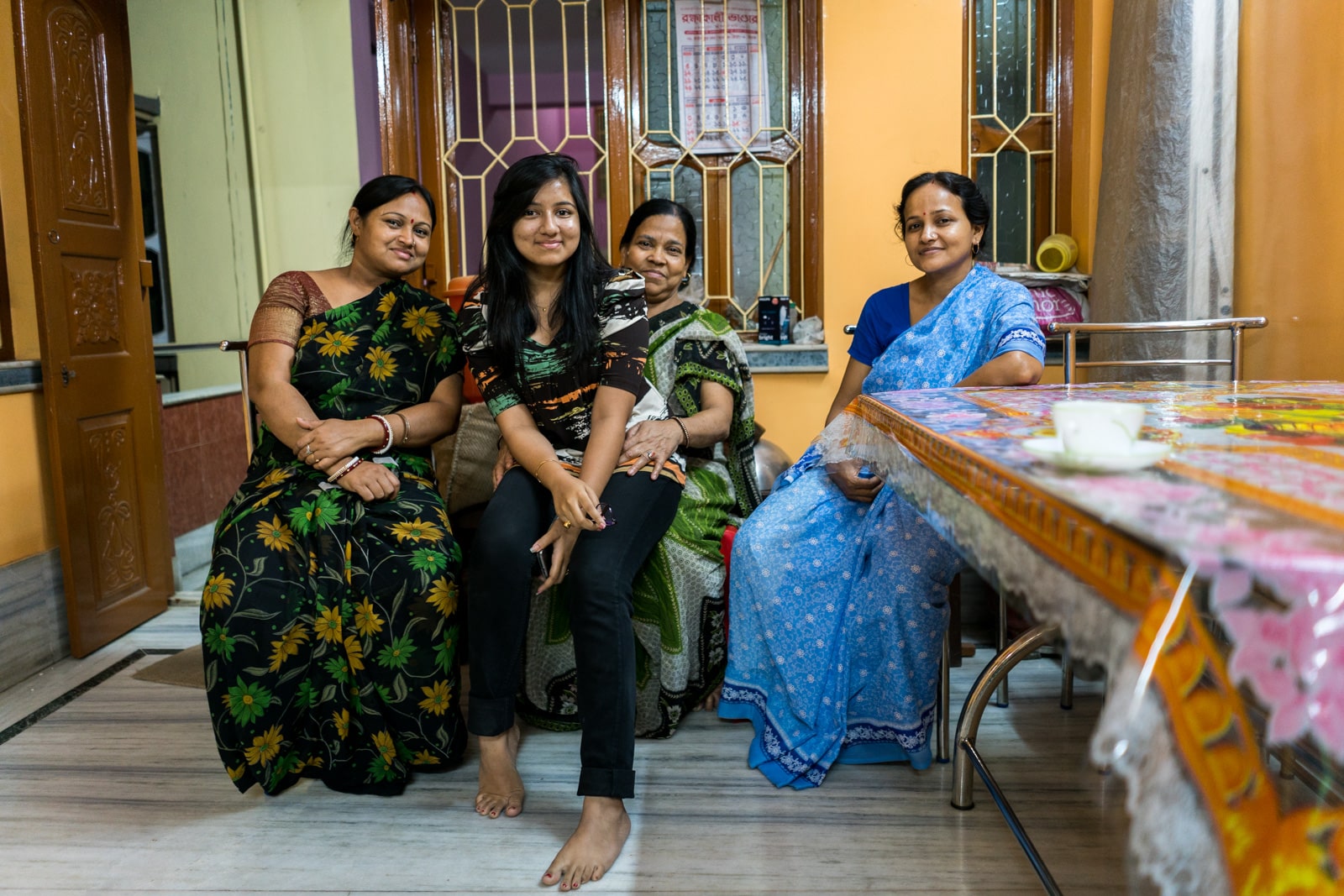 In a big city, atmosphere is everything, and having millions of people warmly welcoming you to a city they love makes all the difference.
Want more tales from the cultural capital? Don't miss that time I was bowled over by Christmas in Kolkata!