Updated in 2020: A list of my favorite off the beaten track" places and experiences in India, chosen after more than a year of travel around the country. Check out these places if you truly want to dive deep and go off the beaten track in India.
Fact: India is massive.
Though some people make it seem as if India is a country that can be "done" in a matter of weeks, the truth is that exploring India would take lifetimes. After more than a year—and hopefully more to come one day—I've only covered a tiny fraction of this majestic country.
With so much to see and do, it's hard to decide where to travel in India! Although many people stick to the tried and tested destinations—think the Golden Triangle, Goa, and the Hummus Trail—there's so much more to see in India beyond textbook tourist sights.
More importantly, India becomes much more rewarding (and much less filled with scam artists) when you leave the well-beaten path and immerse yourself in the myriad experiences it offers.
Below are a few of my favorite destinations to go off the beaten track in India, to help you travel beyond the hordes of sketchy tour touts, selfie squads, and stoned foreign hippies.
Index
10+ epic destinations off the beaten track in India
Kannur, Kerala

(South India)
This dusty market town in northern Kerala does nothing to impress. But in the villages surrounding Kannur, an ancient ritual takes place for several months a year: Theyyam.
Theyyam is one of the most impressive rituals I've seen in India. Said to predate Hinduism, chosen men channel ancient deities through dress and dance. Once a dancer's (elaborate) full makeup and costume is complete, he loses consciousness, and becomes one with the god.
It's an otherworldly ritual—one you definitely don't want to miss.
Read more: Theyyam, a dance of gods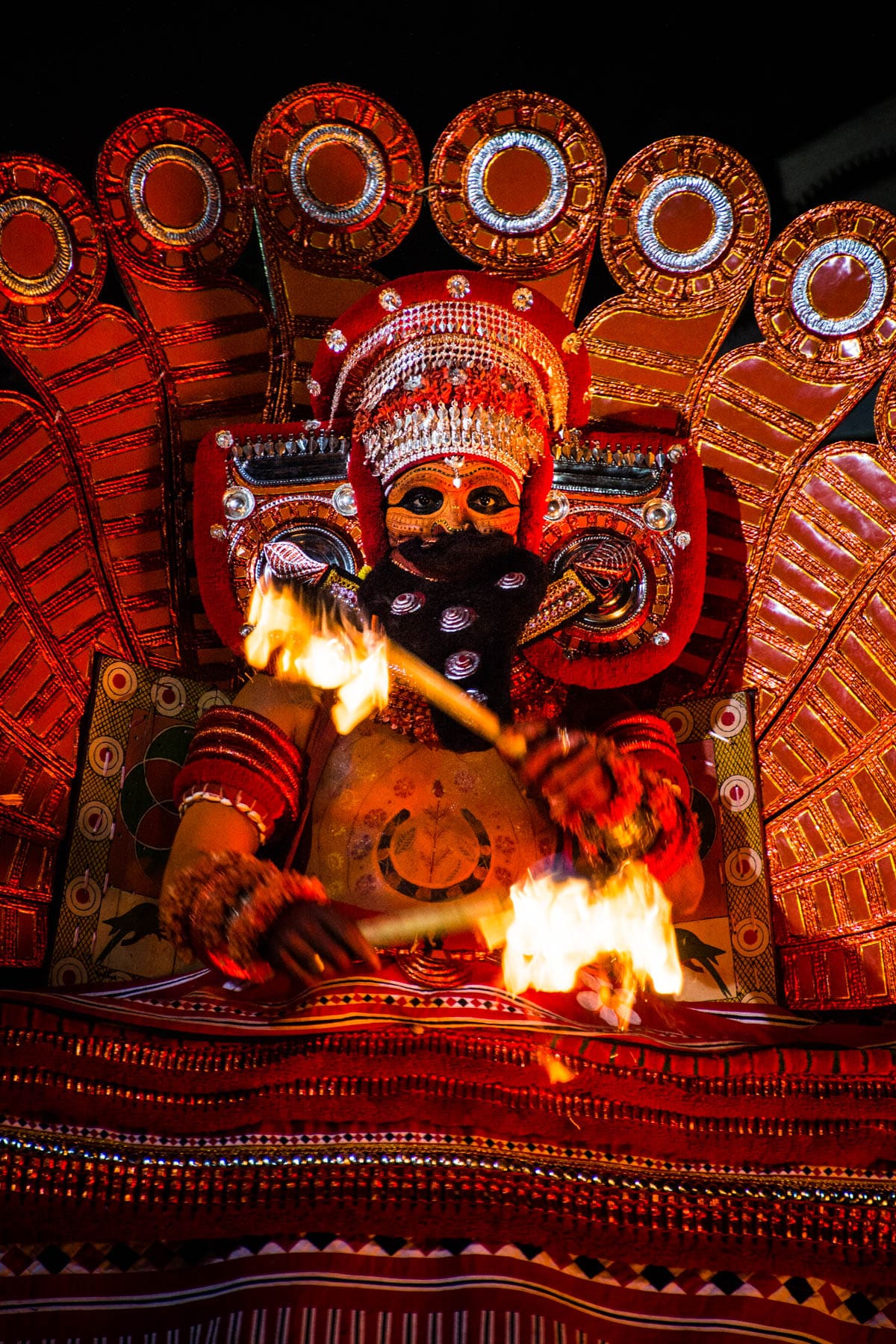 Bijapur and Bidar, Karnataka

(South India)
Most travelers bus it to Hampi or the Konkan coast, giving very little thought to the rest of Karnataka. But in the northeast corner of the state are two cities that history fiends are sure to drool over: Bijapur and Bidar.
Large onion domes dot their skylines, Islamic history comes alive in the multitudes of madrasas, mosques, and shrines tucked away throughout both cities. Neither are particularly popular with foreign tourists, and locals are happy to have a chat or a cup of chai. By far some of my favorite places in Karnataka.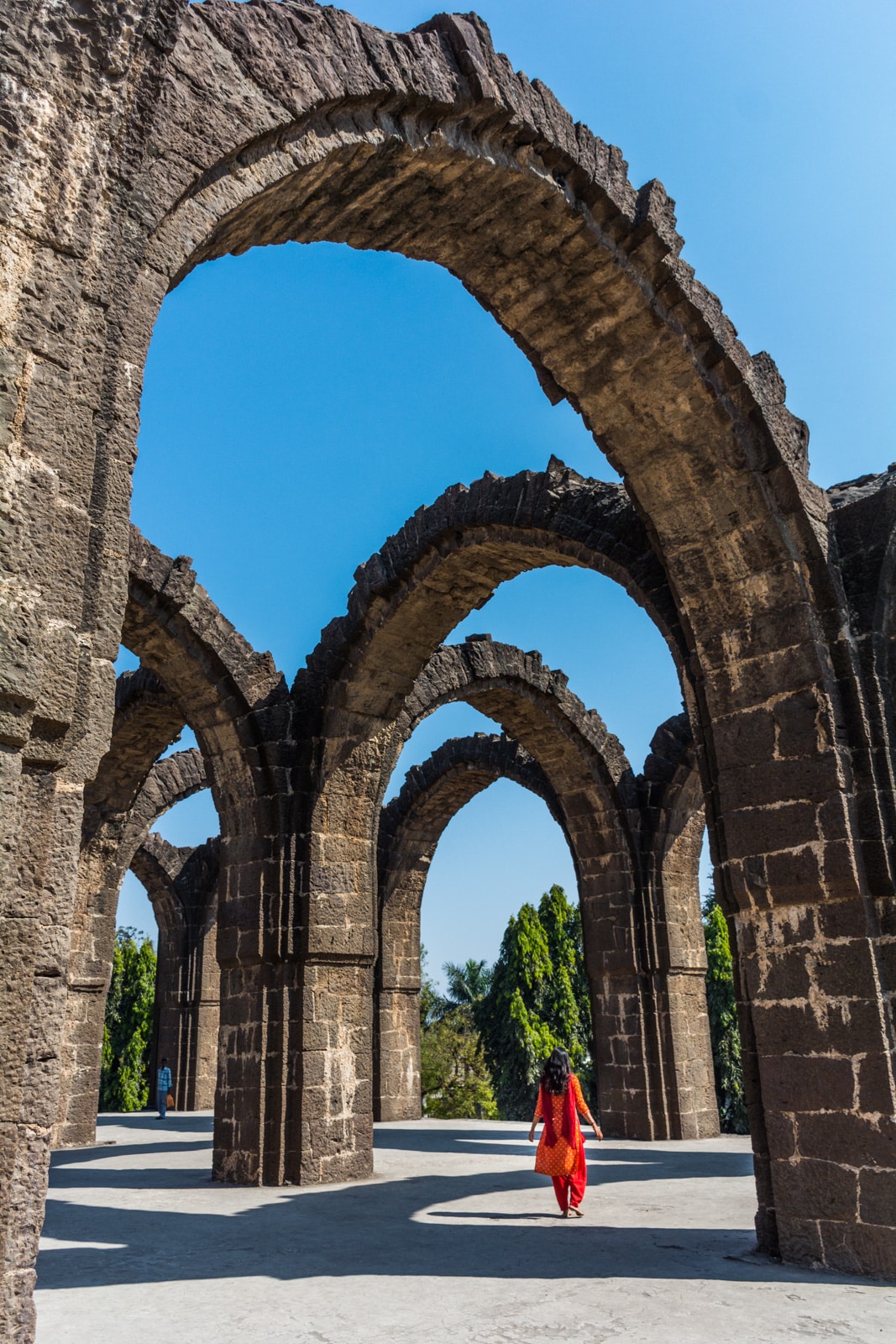 Kalna, West Bengal

(East India)
There's a million reasons to love West Bengal—I'm admittedly a bit biased as Kolkata is my favorite big Indian city and Bengali food is to die for—but beyond stuffing yourself full of fish and rice, riverside terracotta temples are one draw to the eastern state.
Though scores of temples dot the riverside, not all are easily accessible not easy to find. However, Kalna is a picturesque temple town on the banks of the Hooghly—the lower Ganga river—and it's packed to the brim with examples of Bengal's famous terracotta architecture. About two hours' drive from Kolkata, the town hosts a massive temple complex. The complex includes one of the more unique temples I've seen in India: the circular 108 Shiva Temple.
If you want to start branching out into West Bengal, Kalna is a good place to start.
Traveling around India? Book your train and plane tickets easily through 12Go
Hyderabad, Telangana

(East India)
Although most of Hyderabad's famed royal history is now lost to the ages, the city is a heaven for foodies and history aficionados alike.
A separate kingdom until 1948—Hyderabad's Nawab was the richest man alive during its glory days—a stroll around its old city will take you past crumbling haveli mansions, palaces converted into government buildings, and what is quite possibly the tastiest non-veg food you can sink your teeth into in India.
Read more: Where and what to eat in the Old City of Hyderabad, India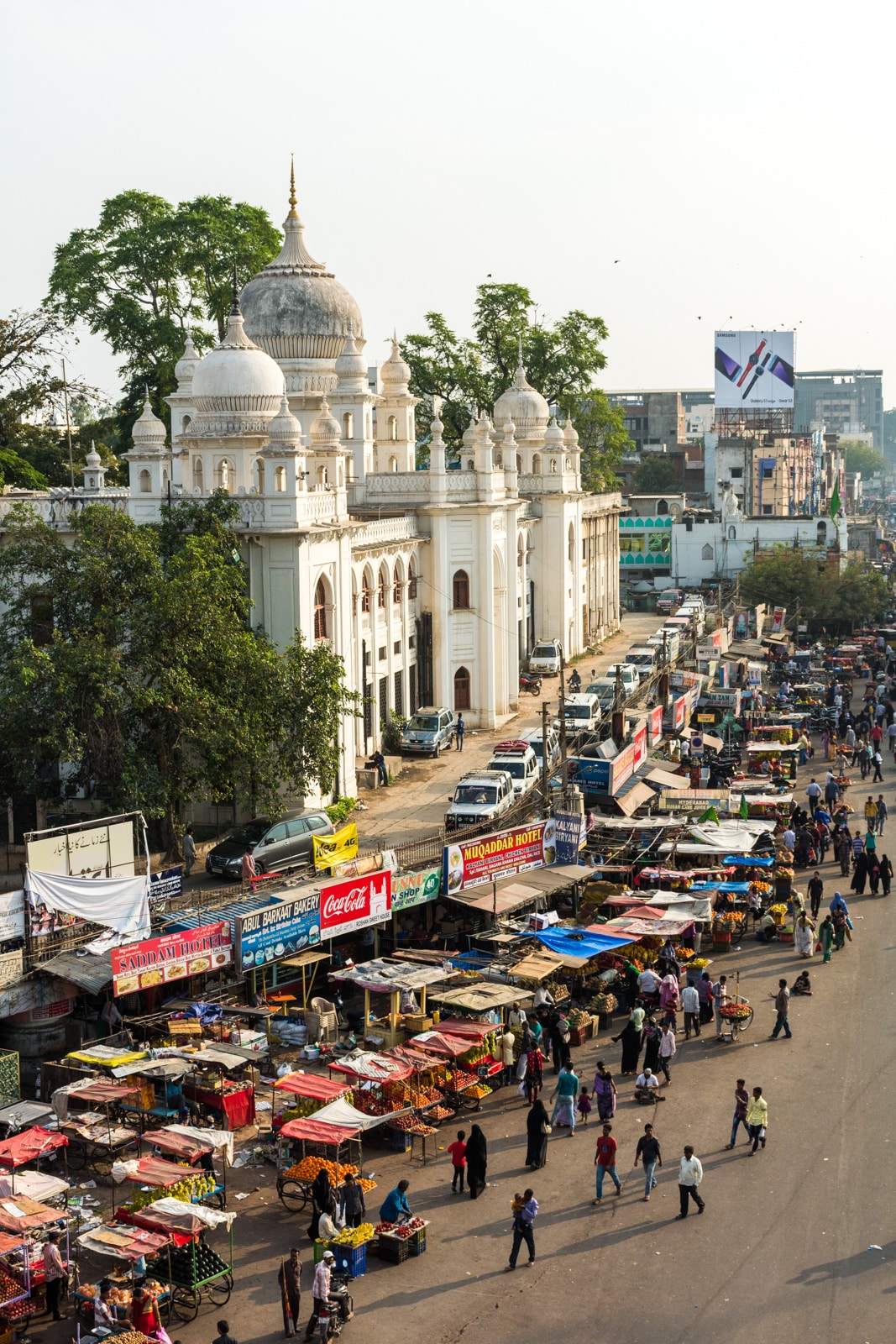 Bundi, Rajasthan

(West India)
Sure, Bundi might be one of the more "touristy" destinations on this list… but compared to other tourist spots in Rajasthan—think Jaipur, Udaipur, etc.—Bundi sees hardly any tourists.
And therein lies the chill. You can weave your way through tightly winding alleys, have chats with kind Rajasthani people who aren't just out to sell you something, and enjoy a quiet palace filled with some of the most spectacular frescoes I saw in Rajasthan. You'll actually be able to enjoy them, since you won't have two thousand people pressing up against you to share the views (I'm looking at you, Udaipur).
Don't be afraid to make the trek up to Taragarh fort for epic views over the city… but do be wary of the numerous monkeys lurking at the top. Protip: bring a stick. A big one.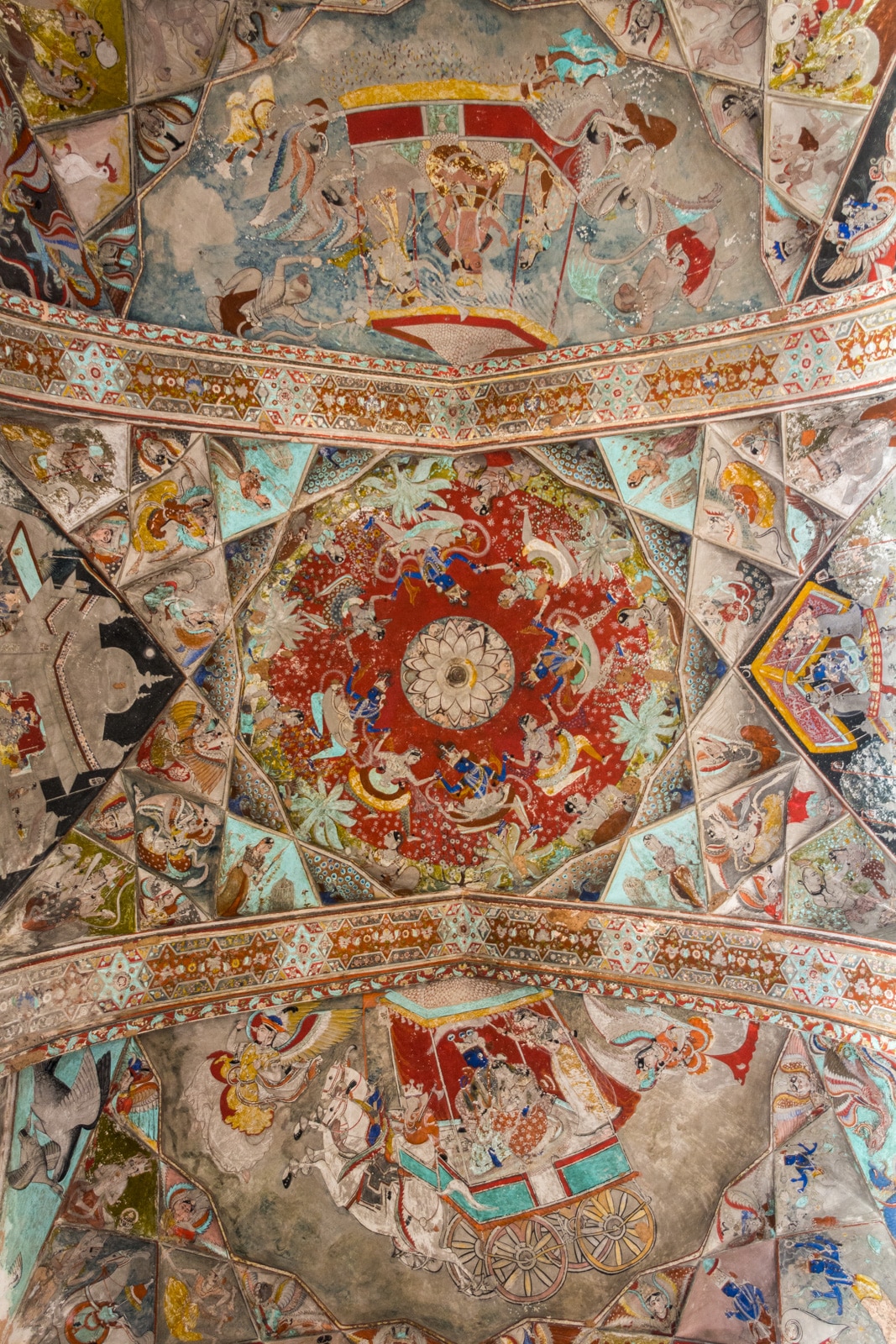 Palitana, Gujarat

(West India)
Palitana is home to one of Jainism's holiest of pilgrimage sites, and joining throngs of devout Jains on part of their pilgrimage is still one of the highlights of my time in India.
There's nothing quite like zig-zagging your way up a mountain before the crack of dawn with hundreds of pilgrims, then watching the sun slowly rise over a mountaintop covered with more than a thousand temples… literally!
Read more: 1% of a Jain pilgrimage in Palitana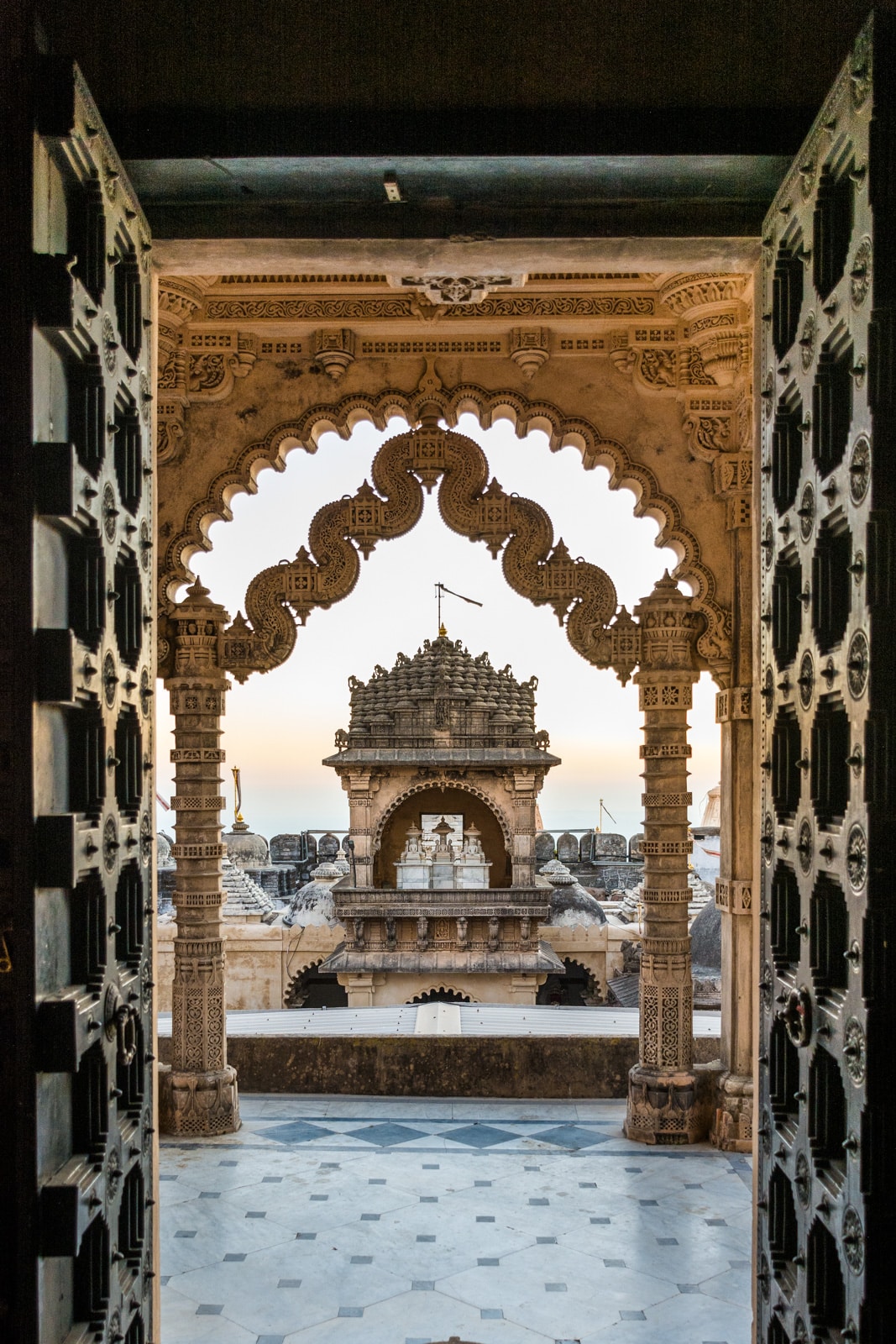 Rani Ki Vav, Gujarat

(West India)
Rajasthan is famous for its stepwells—wide wells constructed so people could more easily access water—but I found the stepwells of Gujarat far more impressive. It helped that they have far less Instagrammers posing on their stairways.
Rani Ki Vav, outside of Patan town, is the well to end all wells. Despite being 900 years old, the stepwell is in excellent condition; it was lost under a covering of sand for hundreds of years. Without a doubt one of the most impressive works of art and architecture I saw in India.
Looking for more stepwells? Check out Sid the Wanderer's article on Adajal stepwell in Ahmedabad.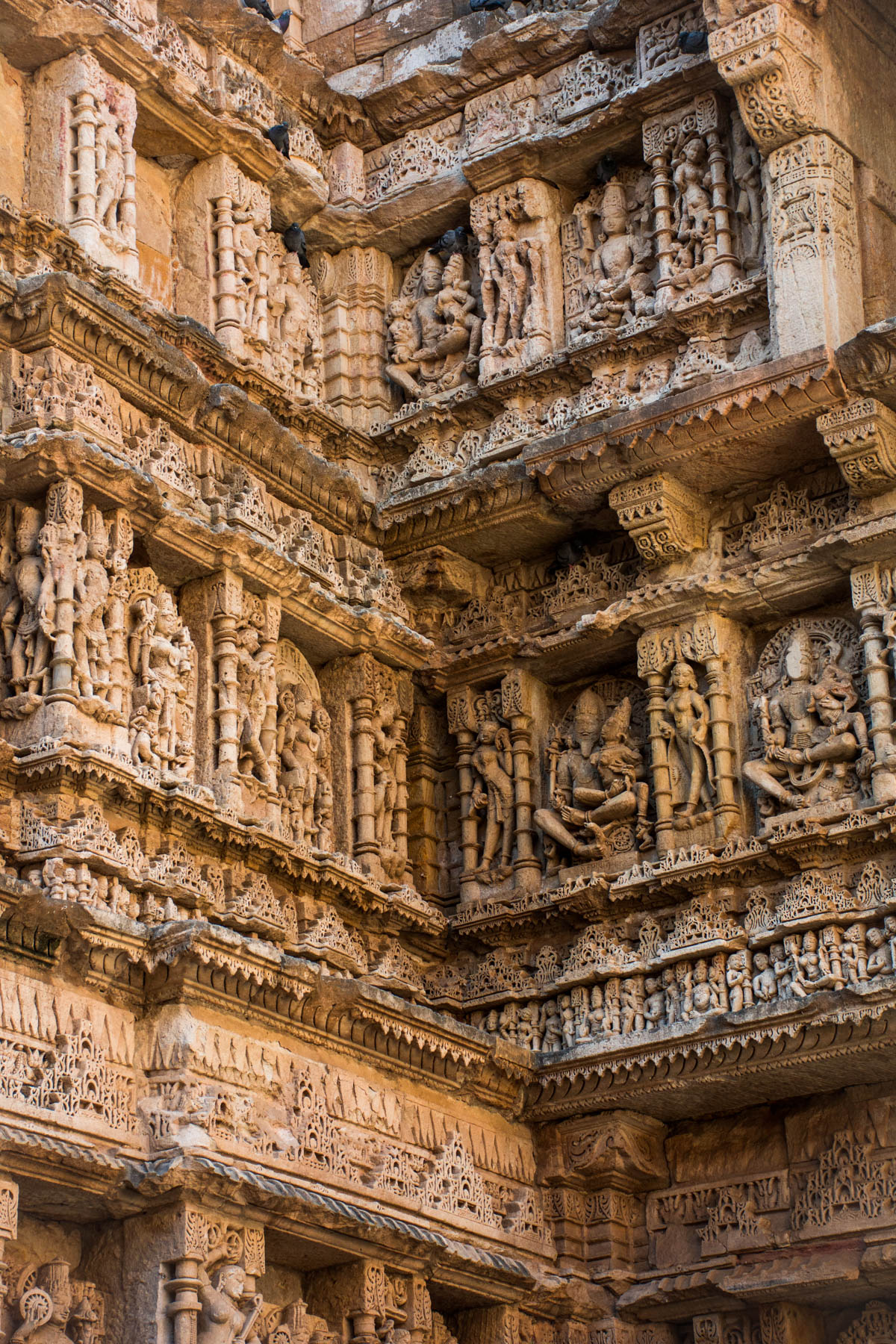 Diu, Gujarat

(West India)
I'd be chill with mentioning every place I visited in Gujarat, from Laxmi Villas in Baroda to the Patola workshop in Patan. But Diu was something special.
The small island, technically administered from Delhi, was a Portuguese colony. Portuguese name plates hang on houses where Indian and Portuguese styles intermingle seamlessly. And unlike the island's more famous beachy and colonial cousin Goa, very few tourists make it to Diu.
Orderly streets, fresh sea breeze, and a healthy splash of color—what more do you need to relax and recharge after more hectic travels on the mainland? The fact that beer is tax-free helps, too 😉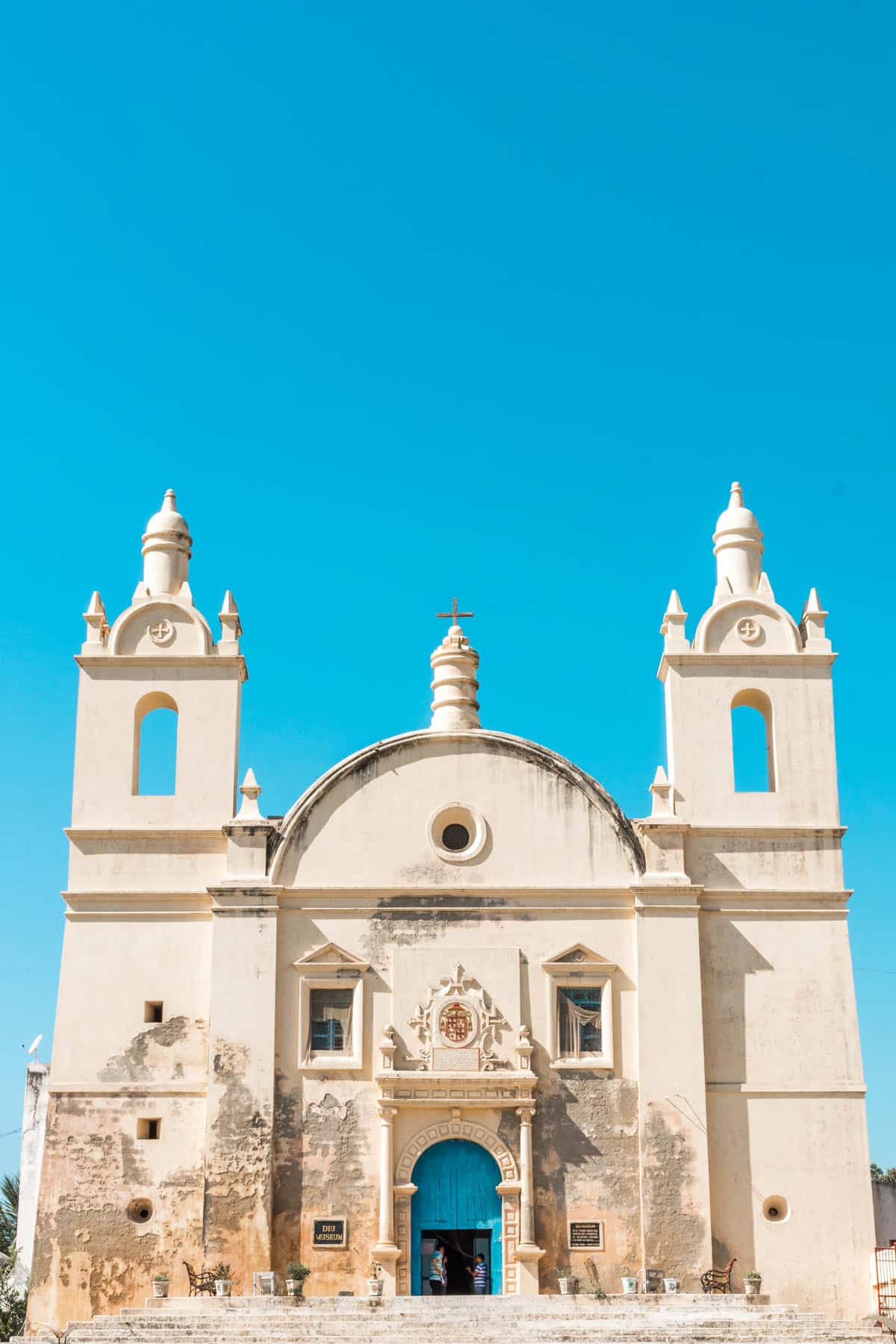 Gangotri, Uttarakhand

(North India)
We all know about the famous Ganges River—known as Ganga in India—but where does the Ganges actually begin?
Several tributaries feed in to what ultimately becomes the Ganga, but there's one specific source that people believe is the start of the life-giving river: the Bhagirathi river. Trickling out from the base of Gomukh glacier in Uttarakhand's mountains, the icy cold water is crystal clear and clean enough to drink. Throughout the years, scientists and sailors alike have been fascinated by the water from this source. Sailors favored it because it was drinkable for months after collection at the source, while scientists are intrigued by its seemingly antibacterial properties.
Whether you want to sip from the start of one of the world's holiest rivers, or simply enjoy a stunning but manageable mountain trek, you'd be hard pressed to find a more suitable adventure for your travels in India.
Read more: Trekking to the start of the Ganges River
Ayodhya, Uttar Pradesh

(North India)
Considered the birthplace of Ram, and seared into history by the destruction of the Babri Masjid, Ayodhya holds a special place in UP politics and Hindu nationalists' hearts. Most tourists skip Ayodhya in favor of its famous neighbor Varanasi, but I enjoyed Ayodhya much more.
Not only is it the birthplace of Ram, it's also the birthplace of several Jain holy men. Once part of the Mughal Empire, the narrow side streets of Ayodhya are a feast for the eyes, overflowing with temples, shrines, and intricate latticework.
The ghats aren't as impressive as those along the river in Varanasi, but the calm and friendly people more than make up for it. It's also pleasant to walk around without fake babas harassing you for photos and blessings every few meters.
Want more India inspiration? These are the 3 most beautiful states in India, according to The World in My Pocket.
Loktak Lake, Manipur

(Northeast India)
I struggled to narrow down my favorite places in Northeast India—everything comes to mind! But through the indecisiveness, Loktak Lake quickly rises to the top.
Spending some peaceful days on the shore of Loktak Lake is a must for anyone wandering to the northeast. You can sit and watch fishermen and -women navigate between the floating islands of plants—known as phumdi—in their wooden boats. Read a book to the sound of buzzing dragonflies and fresh fruit falling from the trees. Admire the seemingly endless variety of flowers growing around the peninsula jutting into the lake.
The lake is also home to the world's only floating national park: Keibul Lamjao.
Read more: Why you need to visit Loktak Lake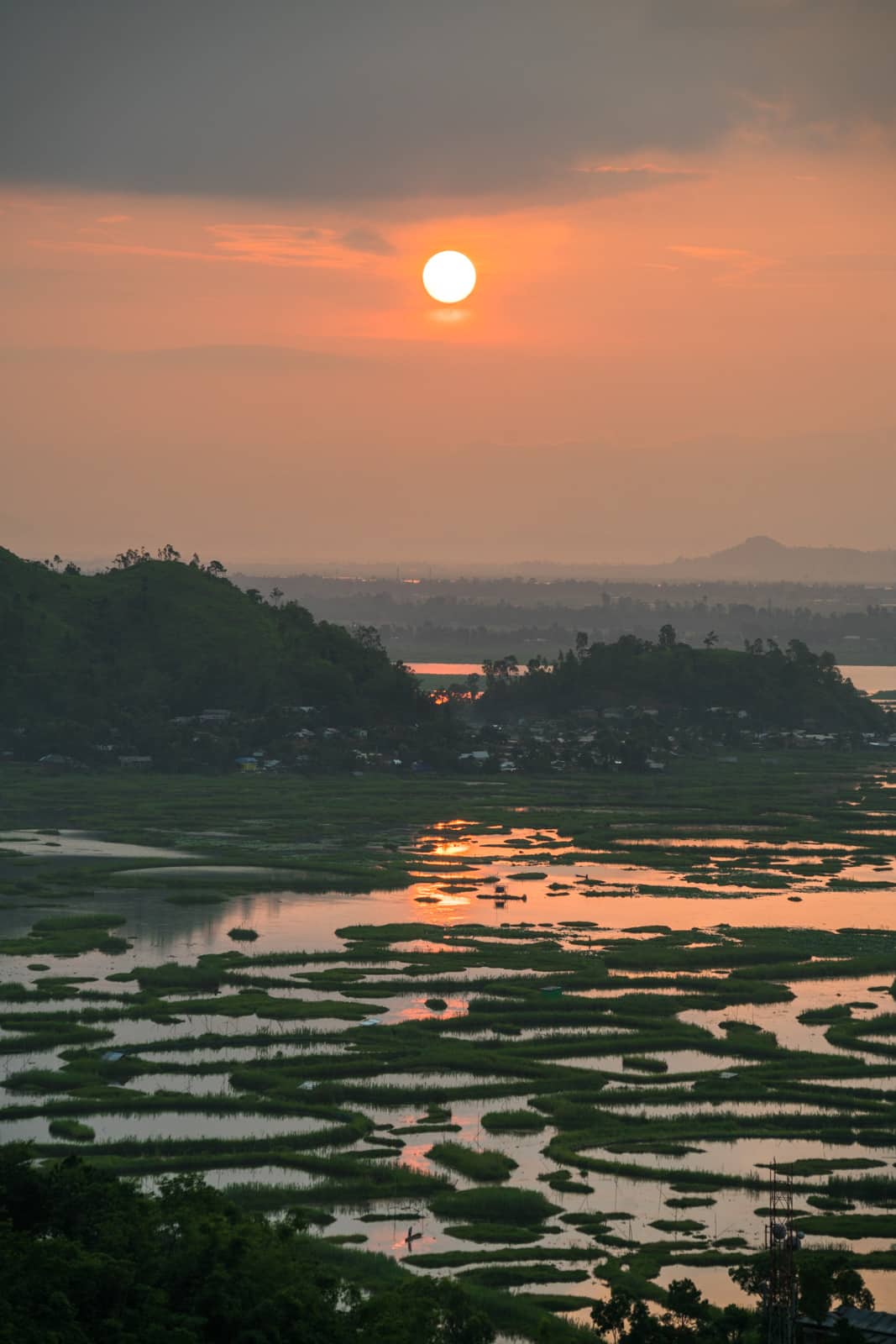 Majuli, Assam

(Northeast India)
Fact: I love Majuli. I've been there several times—it was my safe space after a confusing breakup on the road—and I'm positive I'll be back again one day.
Majuli island, set amongst the flowing waters of the Brahmaputra river in Assam state, was once the world's largest river island. Unfortunately, it's rapidly eroding due to increased floods from climate change and other external factors.
Despite its disappearance, the island is still rich in both culture and nature. Its perfectly flat and lush network of dirt paths are perfect for bicycles, and you can easily while away the days visiting the numerous satras (Hindu monasteries) scattered across the island. Each satra specializes in an art form—such as mask making or dance—so you don't have to worry about getting bored.
Read more: Majuli, India's disappearing island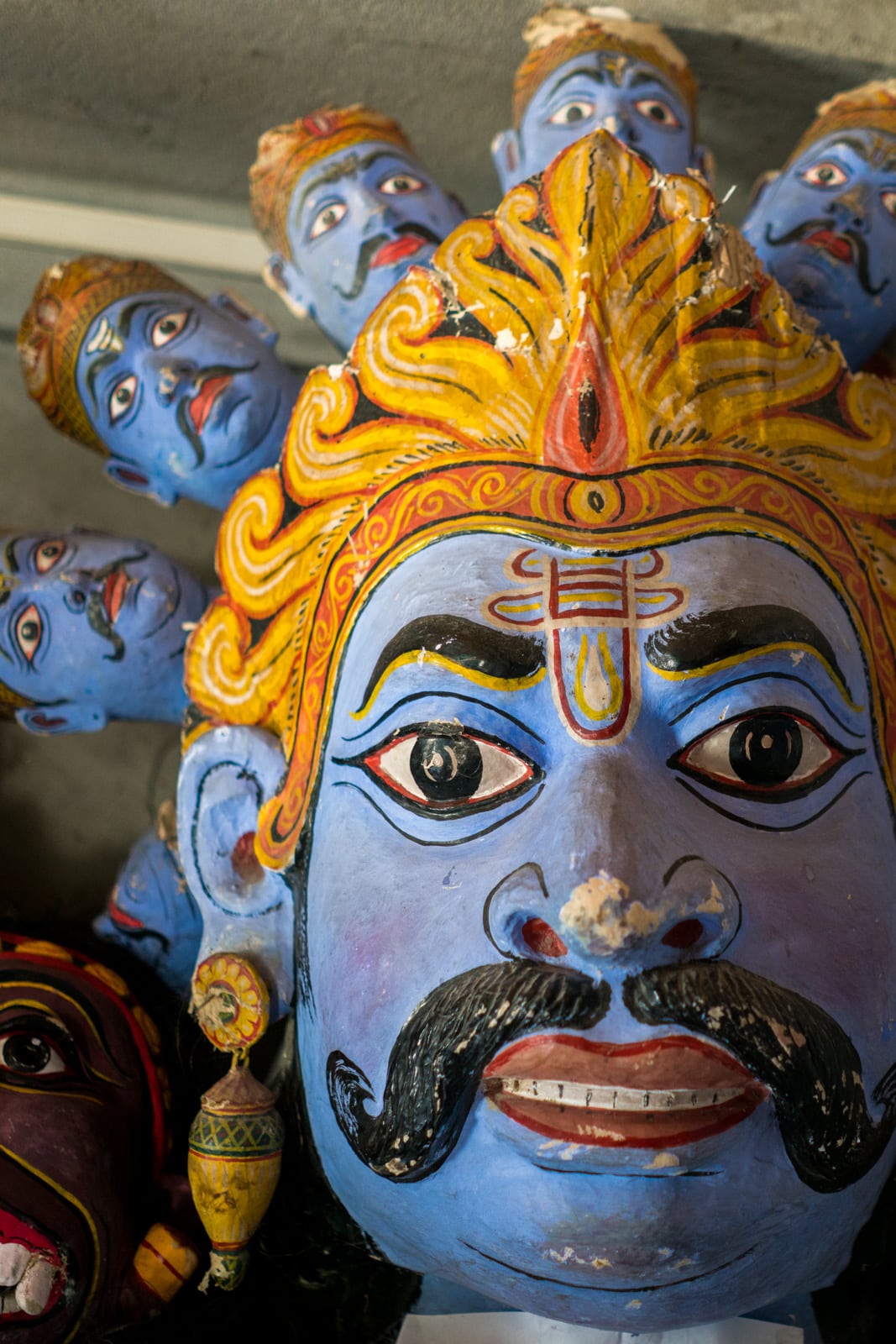 Mechuka, Arunachal Pradesh

(Northeast India)
Mechuka was my final stop in Arunachal Pradesh, and a more fitting end to my Arunachal journey could not exist.
The Tibetan town is set in an idyllic green valley at the base of the mountains dividing China and India. There are breathtaking views in literally every direction, and plenty of walking paths going in whatever direction suits your fancy.
I never had plans in Mechuka. Instead, every day I simply picked a direction and kept on walking through hill and dale until I was too tired to continue… and the mountains never disappointed.
Read more: The ultimate guide to backpacking Arunachal Pradesh
Map of off the beaten track destinations in India
Convinced to head out your door once more? Use this map to plan your off the beaten track Indian adventure! Click on the map to view an interactive Google Map in a new window.
Did I miss anything? Do you have a favorite off the beaten path destination in India? Tell me in the comments!