Despite the country's rising popularity, it's quite easy to get off the beaten track in Iran! Here's 8 of our favorite off the beaten track places in Iran, plus 5 places we don't think are worth the trip out.
Lost with Purpose is blocked in Iran. To access Lost with Purpose in Iran, use a VPN. We recommend ExpressVPN. Read more about usingn a VPN in Iran.
Walking around the central square of Esfahan, Iran, it might be hard to tell that Iran has been closed off from the world in recent decades. Throngs of elderly German and French tour groups cluster around mosque entrances, Chinese teenagers roam through the endless bazaar alleys, and you might even hear the odd Brit or American accompanied by their mandatory guide.
Thanks to the country's liberal new visa on arrival program and its firm spot on many a "Top X places you need to visit ASAP or else you'll die" listicle, Iran's popularity is skyrocketing.
But that doesn't mean you need to suffer perpetual crowds! Despite backpacking in Iran for two months of the high season, we saw almost no foreigners the second we left the tourist track.
Where is the "tourist track" in Iran?
As with any country, there's a must-see list of cities that most tourists will visit:
Tehran

Esfahan

Yazd

Shiraz

Kashan

Kerman, for those that have time
All incredible cities, as you can see in our Iran photo itinerary, but also the most frequented. Luckily, for those looking to get away from the sort-of crowds (or those that just really hate other people), it's quite easy to get off the beaten track in Iran.
8 highlights off the beaten track in Iran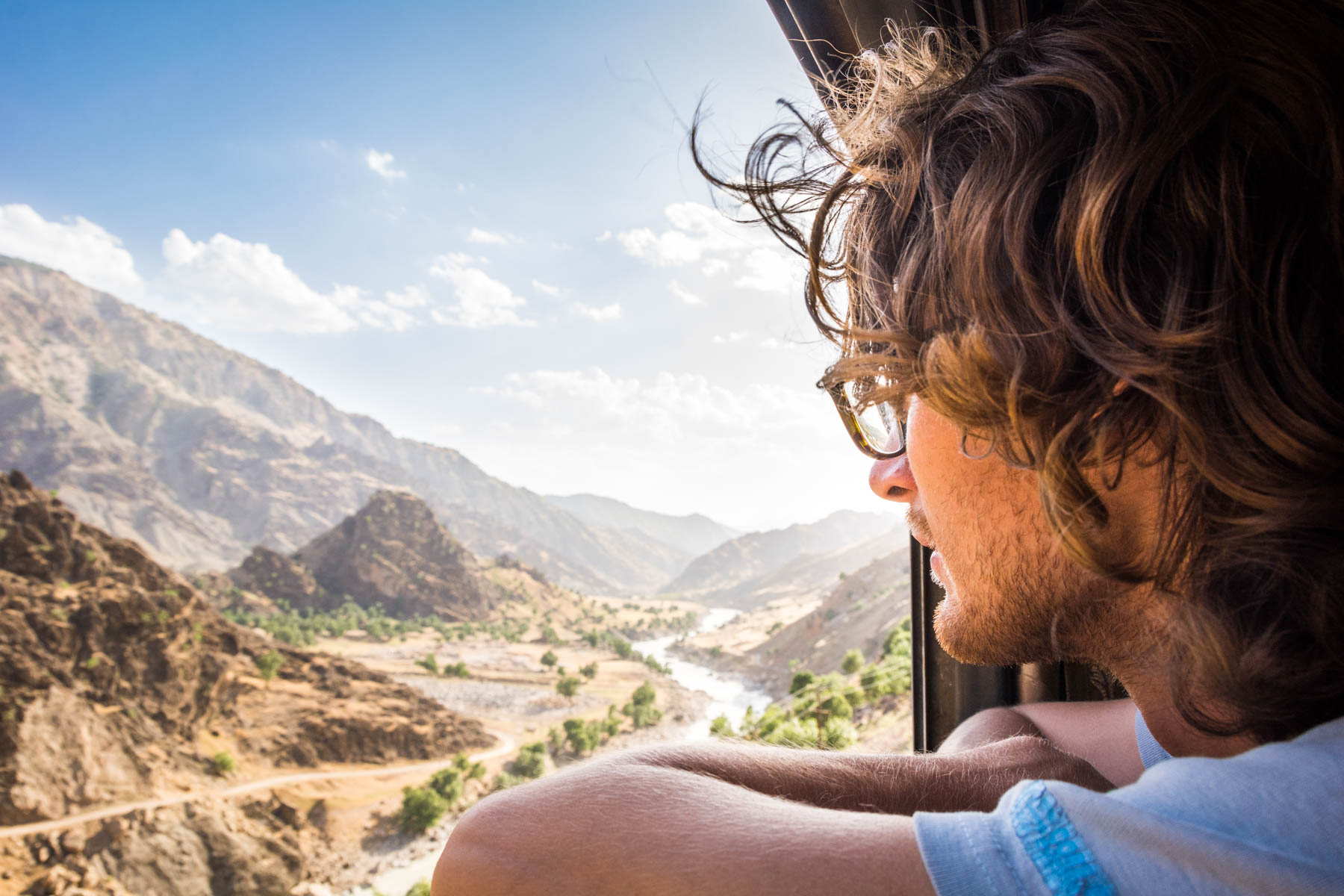 The Dorud-Andimeshk train
Trains are by far the most pleasant form of travel (short of first-class hops on swanky airlines) and the Dorud – Andimeshk train ride was by far one of the most scenic train rides I've ever taken and a great way to go off-beat in Iran. Over the course of six or seven hours, the train slowly winds through the mountains of Lorestan, passing through an impressive number of tiny tunnels and chugging by little villages with a population so small you could count it on your fingers.
It's now possible to book flights and busses in Iran online. Check out 1StQuest to book and pay online in Iran (use the code LWP-QST to get a 5% discount).
Palangan and Kurdistan
The westernmost region of Iran is known as Kurdistan. A more colorful region of baggy pants and grassy mountains, it was by far the most beautiful region of Iran (in our humble opinions) and great for off the beaten path exploring.
The stepped village of Palangan was our favorite place in Kurdistan. Less touristy in feel than the more popular Masuleh, it's easy to while away the hours walking amongst its earth-colored houses (they say one house's roof is the next house's garden) and exploring the flowering mountains around the village. This is a great area if you truly want to go offbeat in Iran. 
Close to: Sanandaj
Where to stay: Hotel Kaj in Sanandaj (budget)
For most foreigners, Iran is a cash-only economy. This means you'll have to walk around with large wads of rials. If you don't feel comfortable about this, check out Mah Card. Mah Card is a prepaid debit card specifically designed for travelers in Iran. Use the promo code LOSTWITHPURPOSE to get a 40% discount on Mah Card.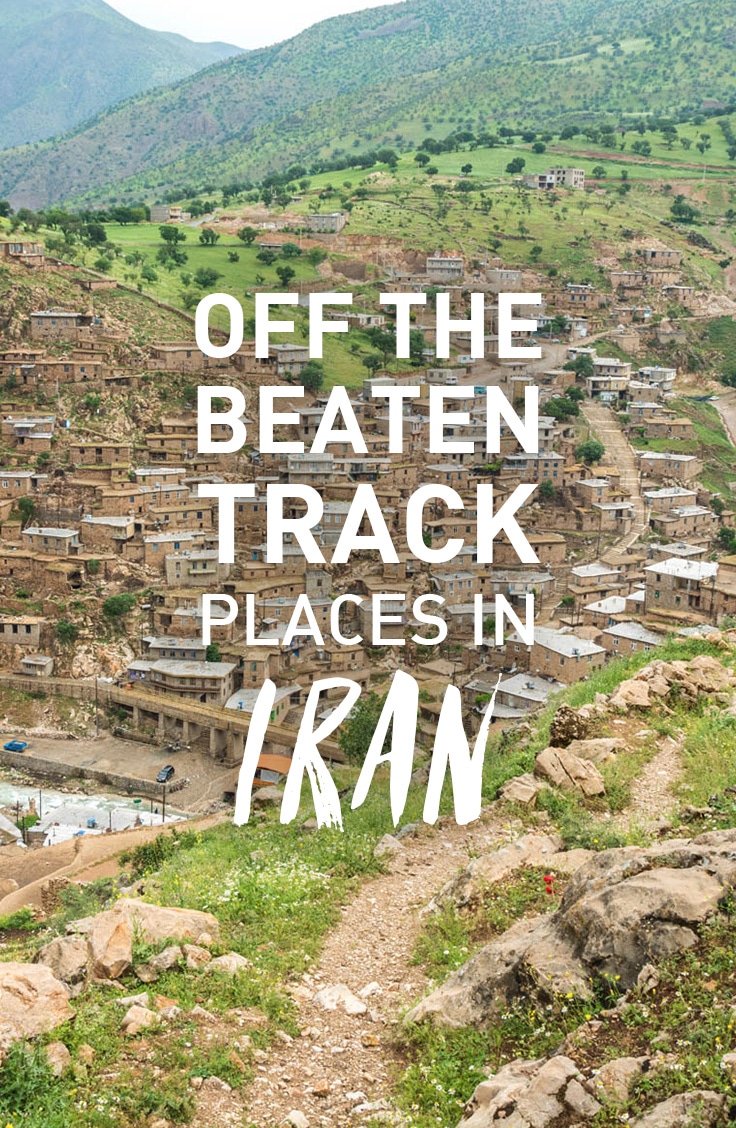 Tabriz
This city should, by all means, be a part of the tourist track, but most people enter via Tehran, so this city close to the Armenian and Azeri borders is simply too far away to be part of the voyage. Their loss, your gain!
Tabriz is home to the world's largest covered bazaar, which is also a UNESCO World Heritage Site. More importantly, it's home to some of the friendliest people we encountered in Iran. Considering Iranians are some of the most hospitable people on earth, that's saying something!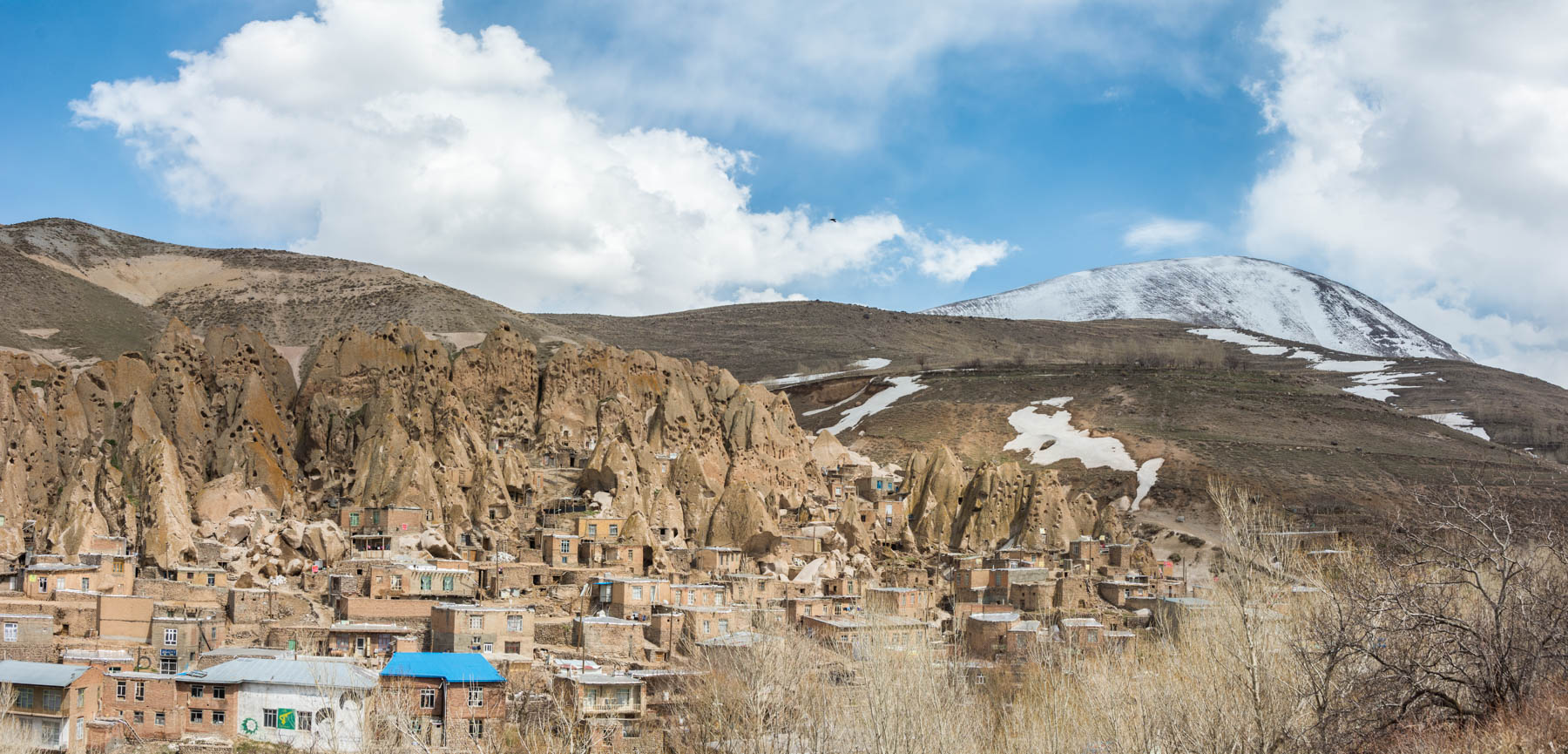 Pro tip: don't miss out on a trip to nearby Kandovan when heading to Tabriz. It's a cave city similar to the more famous Cappadocia, with a mere fraction of the tourists!
Alamut Valley
Legend has it the Alamut Valley is the birthplace of assassins. Legend or not, it is home to several remote fortresses known as the Castles of the Assassins.
The fortresses have since been destroyed, though they're gradually being restored. Nevertheless, the Alamut Valley is home to some of Iran's most striking landscapes and is equally as accessible for day-trippers as it is for more outdoorsy folk interested in camping and multi-day treks. Not too many tourists take the effort to visit the Alamut Valley, making it a great alternative travel destination in Iran. 
Mashhad
Mashhad suffers from the same problem as Tabriz: it's an important destination that's far too removed from the tourist track to receive many foreign visitors. But no visit to Iran would be complete without visiting this city—it's only the holiest city in all of Iran!
The city's only draw is the shrine, but oh, what a shrine it is. It's a glittering mosaic-covered city, white and shining in the sun, luminescent at night. You can watch people burst into tears, fight like rabid animals, and get lost in prayer at the shrine of Imam Reza, one of the twelve Imams of the Shia sect of Islam (Iran's major religion). Forget Qom, and head to Mashhad instead.
Pro tip: walk around, be subtly respectful, and you might be allowed to enter the burial tomb of Imam Reza. Prepare to battle for space!
Imam Khomeini shrine
Don't have time to make it all the way out to Mashhad? Head to the (gloriously free) shrine of Imam Khomeini in the outskirts of Tehran.
Though unassuming from the outside as it's still under construction, the complex is absolutely massive and is a good first taste of how grand architecture in Iran can be. You can relax on its carpeted floor and observe all sorts of people, from those crying in prayer before the tomb to families taking selfies (despite the ban on photography) as their kids run circles around the room.
Close to: Tehran
How to get there: Take the metro to Haram-e Motahhar station, then head towards the shiny towers
Where to stay: Khazar Sea Hotel
Gonbad-e Kavus horse races
For an electric crowd and fast-paced action head out to Gonbad-e Kavus to watch horse races at what was once the greatest hippodrome in the Middle East. The crowd is a melting pot of horsemen from countries all over the region, and a ticket to the races is only about $1.50. Races are held every Friday in spring and summer, so check that they're happening before heading there. Very few foreigners make it out here, and even foreign tourists are rare. Truly off-beat in Iran.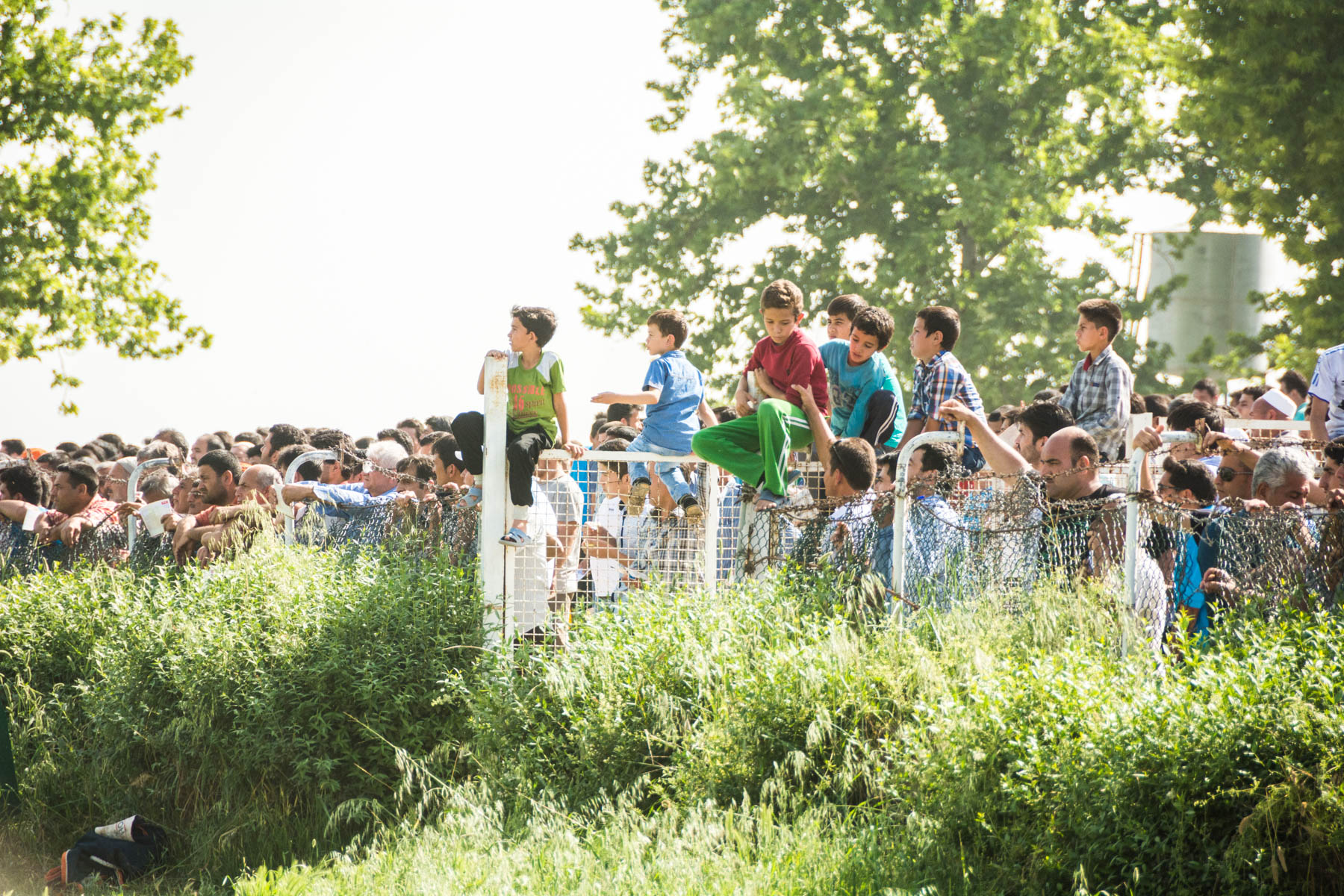 Protip: While you're there, check out the UNESCO listed Mil-e Gonbad.
Qaleh Rudkhan
Though the theme park-esque atmosphere of the base of the mountain may be concerning, Qaleh Rudkhan itself is well worth the long climb up. An ancient castle deep in the Iranian "jungle", it's overgrown yet well-restored. The air is often misty thanks to the rainy climate of the region, which lends a mysterious feel to the sprawling old building.
The climb is equally as beautiful, and a great place to run into jolly Iranian tourists from Tehran seeking cooler temperatures. Never fear, the theme park feel doesn't continue all the way up the mountain—the castle is very safe from food vendors and tacky souvenir shops.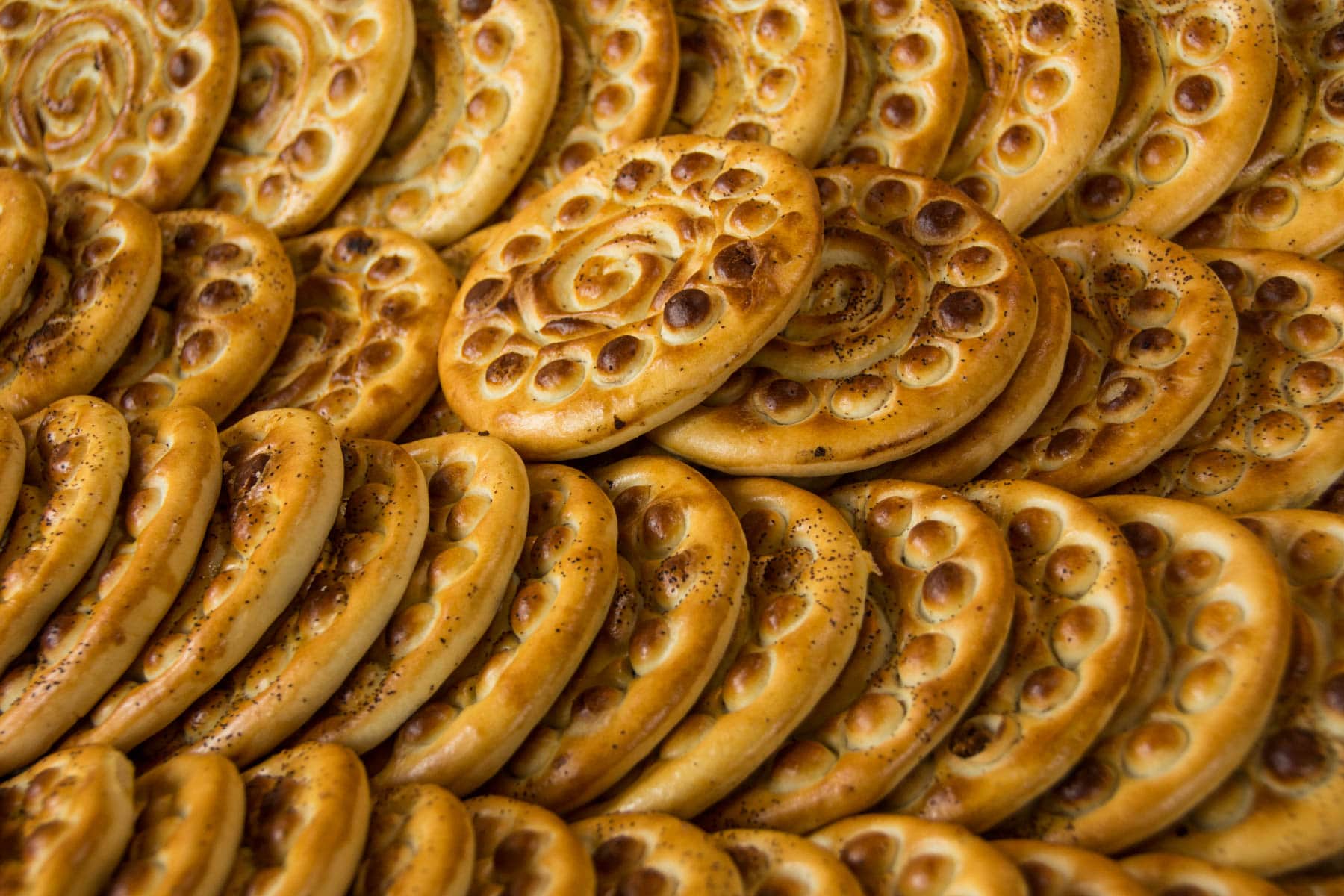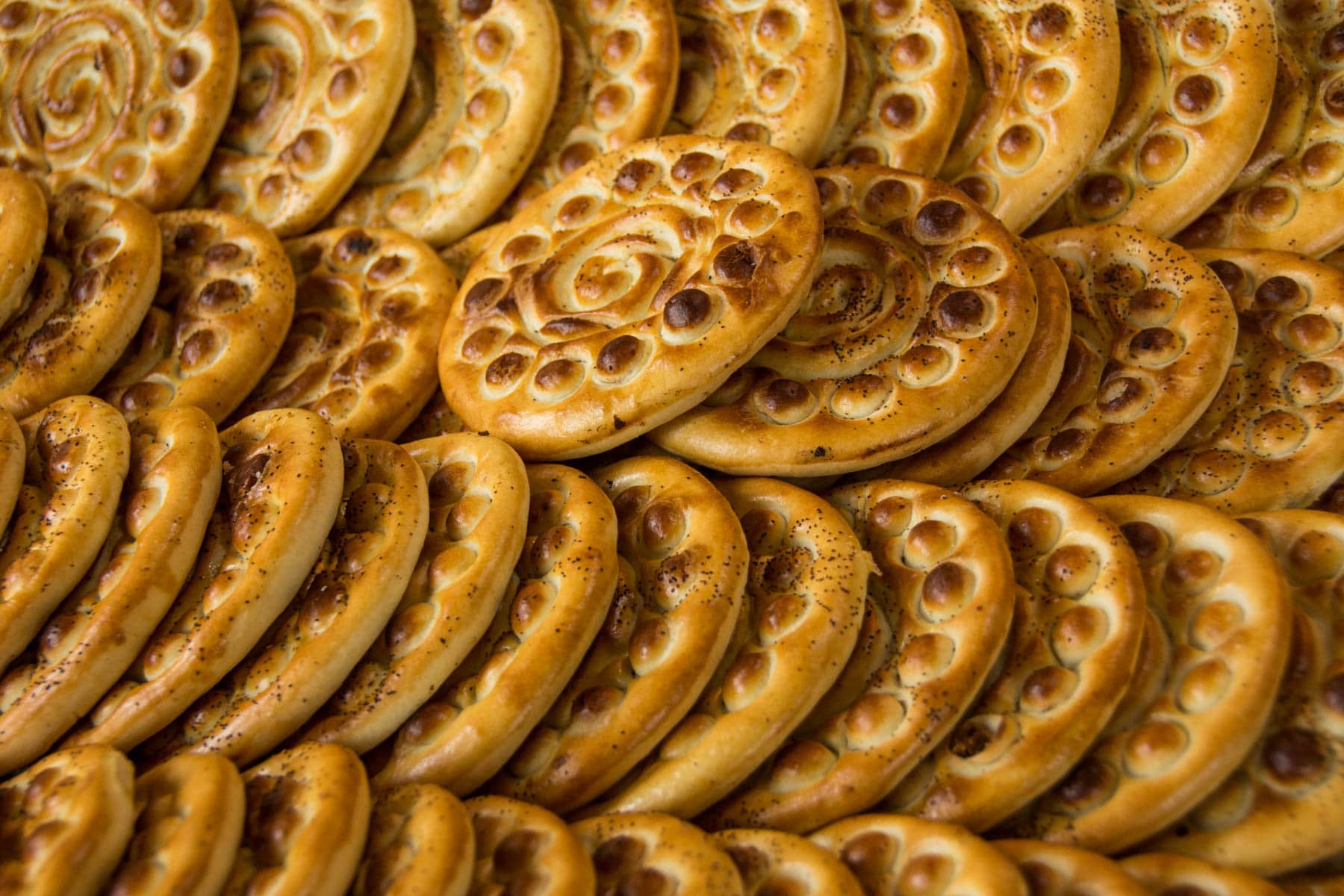 Pro tip: Don't forget to stop for the famous Fuman klucheh (cookies) on your way to the castle! Stuffed with ground up walnuts, sugar, and cinnamon, they're some of the most famous cookies… for good reason.
5 places off the beaten track in Iran that just weren't worth it

Bisotun
Ancient as it may be, Bisotun is not nearly as cool as the guidebooks make it seem. The most intricate and famous bas relief is situated a good ways up a massive cliff, and is currently covered in scaffolding from a university team doing research… a decade ago. No one is sure when they'll return, so don't count on the scaffolding being removed any time soon. The photo above was taken at full zoom from far, far down below.
If relief(s) is what you seek, head to Persepolis and the nearby Necropolis. They have all the bas reliefs your heart could ever desire.
Masuleh
Masuleh gets all the love from the guidebooks when it comes to stepped villages, but it doesn't feel nearly as authentic as others. It's filled to the brim with local tourists, dress up photo studios, and souvenir shops. Skip it and head to Palangan or Abanyeh instead.
Bam Citadel
Bam citadel used to be one of Iran's most popular destinations until the majority of it was felled by a massive, deadly earthquake in 2003. The people of Bam are incredibly sweet and eager to prove the citadel's worth, but I'm afraid to say that the city is just too far out of the way to merit visiting a large pile of rubble. Though the citadel is being rebuilt, much of it is off limits and/or still just a pile of rocks, so you're better off visiting the marginally closer and much more reconstructed Rayen citadel near Kerman.
Soltaniyeh
I'm on the fence about this one. Soltaniyeh is a small village with several significant historical sights, namely, its UNESCO listed dome, the largest brick dome in the world. What loses it points is the fact that the entire interior of the dome is covered in scaffolding to the point that you can't really see anything inside.
However, it could be worth the trip from Zanjan as there are several other mausoleums and burial grounds in the area that you can visit. If you do go, take a peek inside to see if there's still scaffolding. If there is, just walk around the exterior to save money, then head to the rest of the town's historical sites.
Hamedan and the Ganjnameh inscriptions
Sorry Hamedan, but despite the fact that you were one of the great cities in ancient Persia, you're really just not that exciting these days. Your modern monuments look like a cross between a concrete spaceship and a vibrator, the ruins of the ancient city require too much imagination, and the Ganjnameh inscription is basically a ye olde billboard on the side of a cliff… with a busted theme park at the bottom of it.
Our recommendation? Skip Hamedan's inner city and spend more time exploring Kurdistan's natural sights and mountain villages.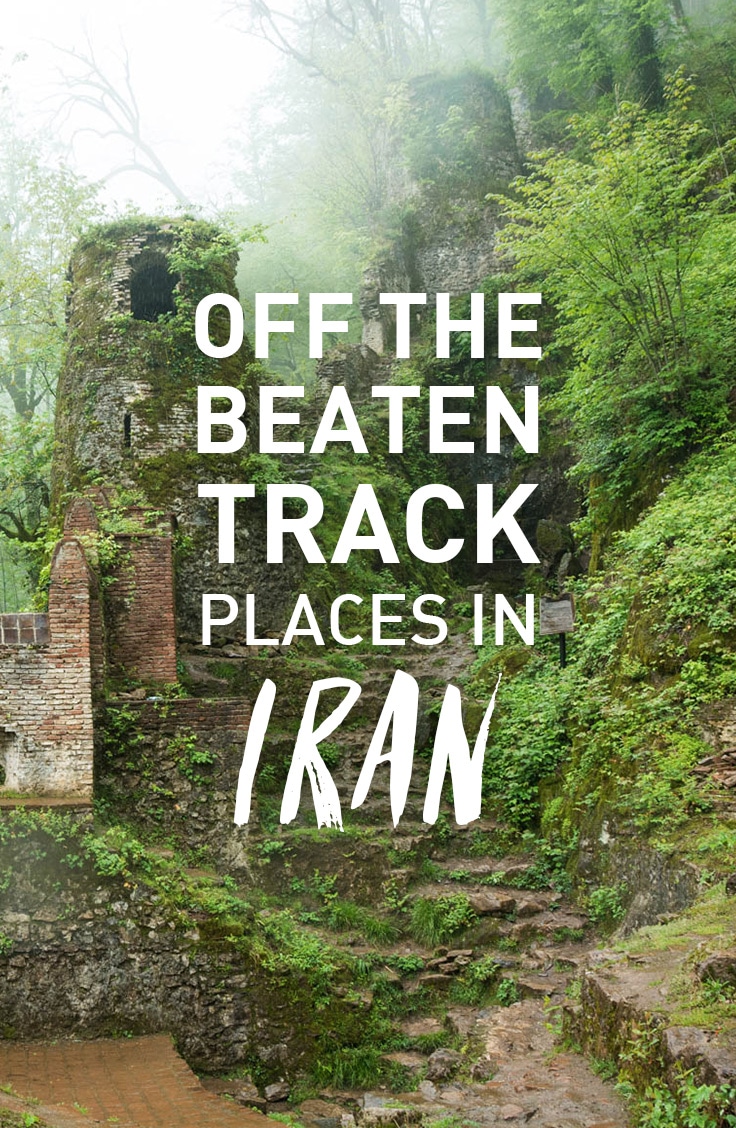 Planning your Iranian adventure? Don't forget to get a VPN before leaving so you can still access social media while traveling in Iran.