A photo essay and guide about the idyllic village of Nongriat and the living root bridges of Meghalaya, India. Nongriat and the living root bridges are one of the highlights of India's northeastern states.
In the far northeast corner of India lies Meghalaya, the "abode of the clouds". The title is fitting: it's the wettest state in India. Every year, more than 12 meters of rain pour down upon its lush green mountains and river valleys.
But the abundant rainfall isn't the only natural wonder drawing tourists to this northeastern "sister" state. Deep in Meghalaya's forests grow its most famous attractions: the living root bridge.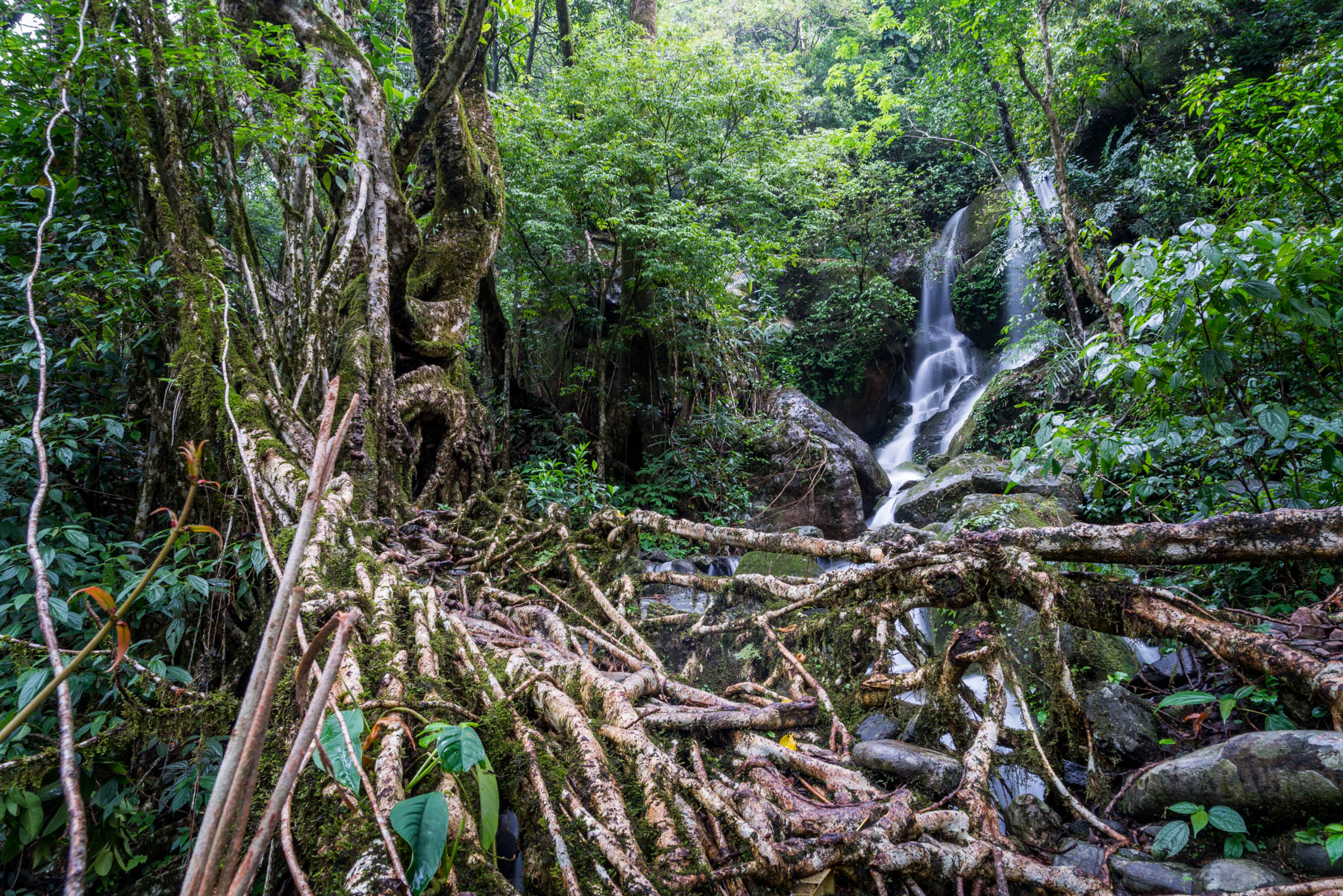 Crafted by the local Khasi tribes, the bridges are made from the roots of rubber trees. Traditionally, the roots are carefully guided across spaces using the straight trunks of betel nut trees…
… and are sometimes tied for increased support.
Looking for more inspiration in Meghalaya? Check out this article on the Mawsmai Caves!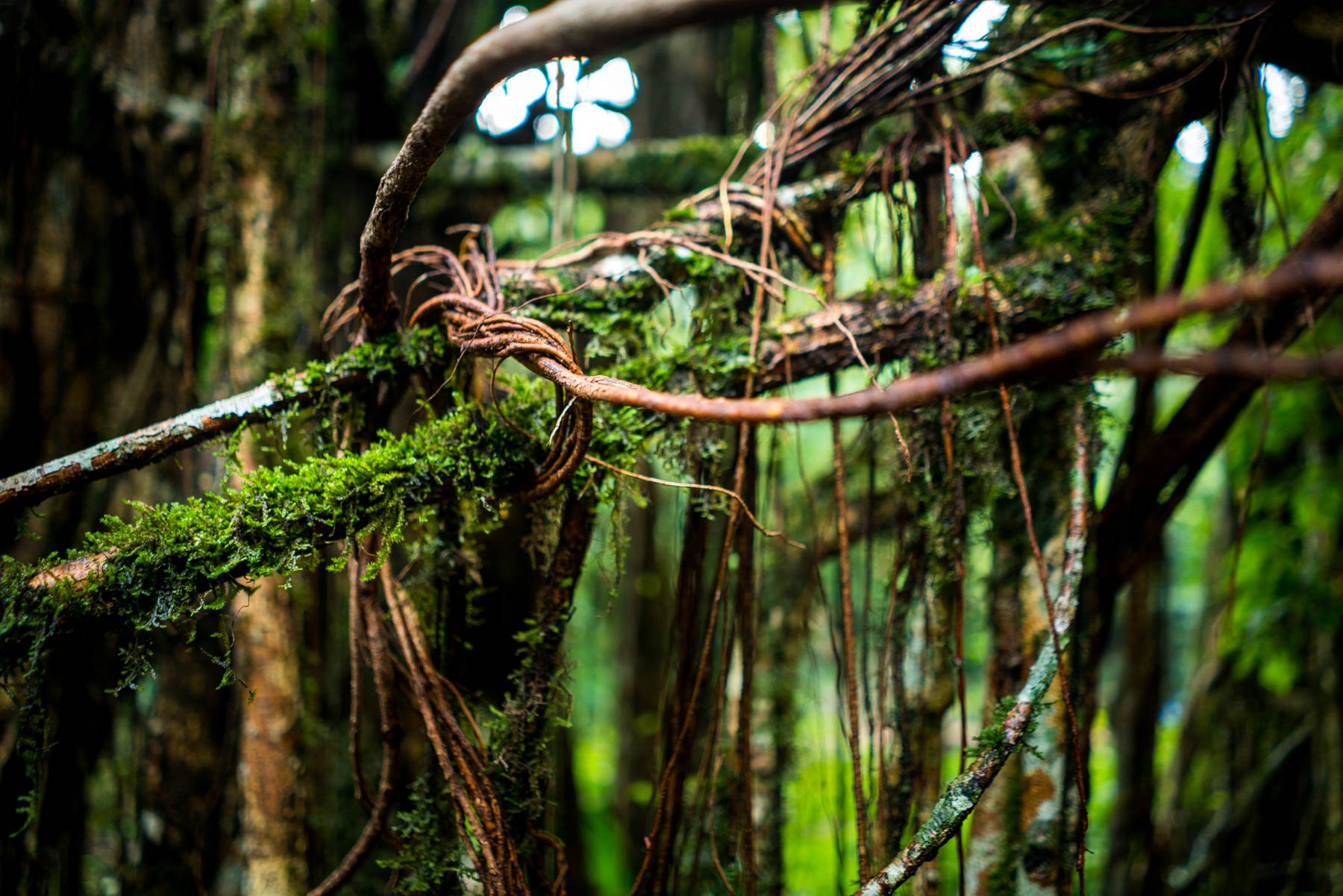 But these days, cables are also used as the base for a root bridge. Who are we to deny the extra stability of modern technology?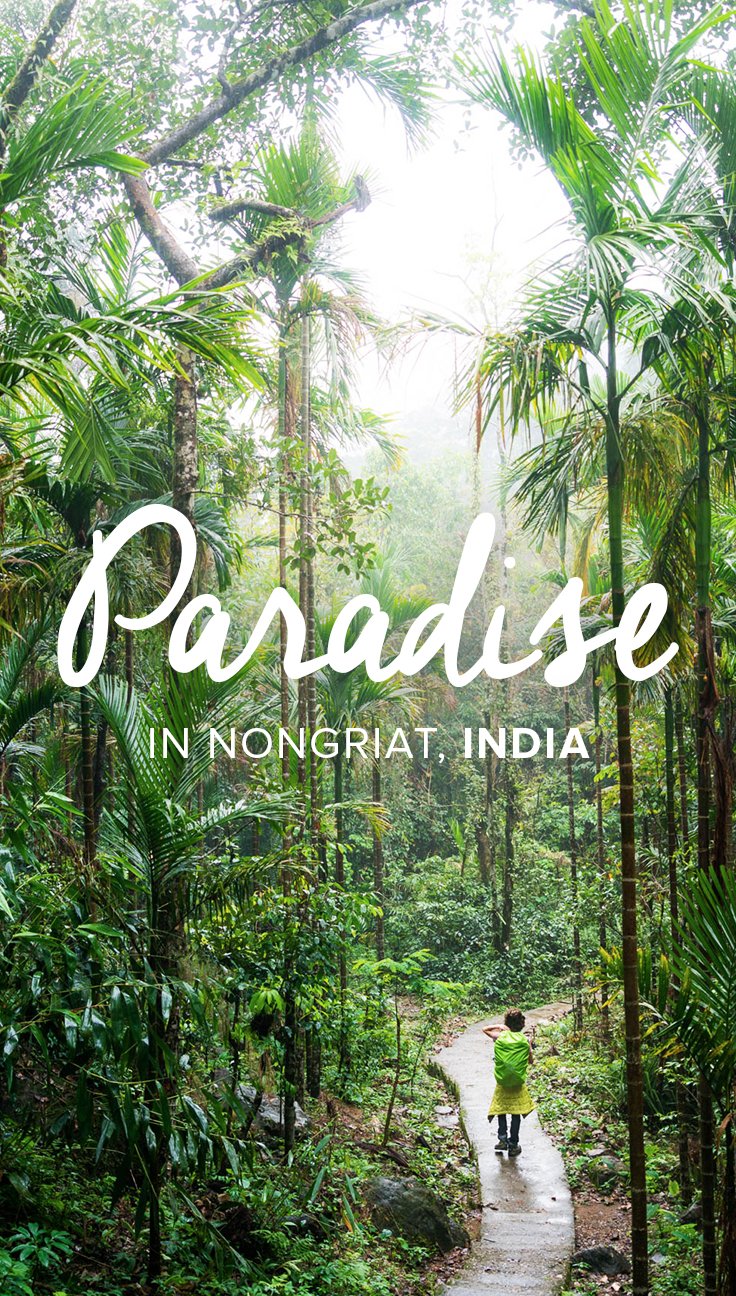 Trekking to Nongriat
There are root bridges scattered all throughout Meghalaya, the bridge in Mawlynnong being the most famous. We chose to skip the crowds and visit the grandest of them all: Umshiang, the double decker bridge in the village of Nongriat, and one of India's finest offbeat destinations.
Getting there, however, is no simple task. Though visitors' ways are guided by a newly-minted cement pathway, the journey to Nongriat is a steep one. For information on getting to Cherrapunjee and then to Nongriat, check out our article on how to get to Cherrapunjee.
We were plagued by heavy rains as we wound through the forest. Knees wobbled from carrying our packs down the 2,500 stairs, and legs shook as we inched across slippery suspension bridges.
[bscolumns class="one_third one_third_first"]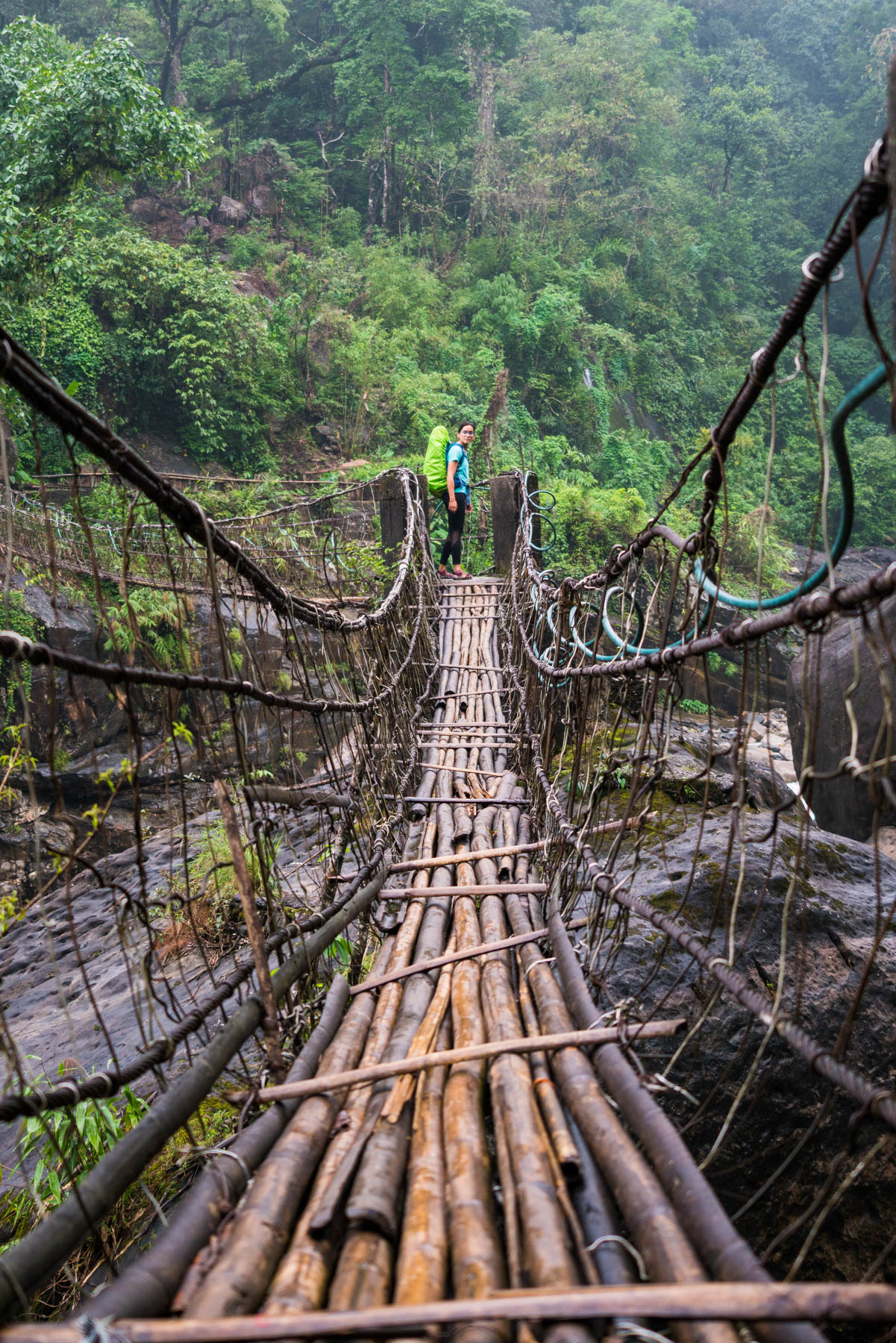 [/bscolumns][bscolumns class="one_third"]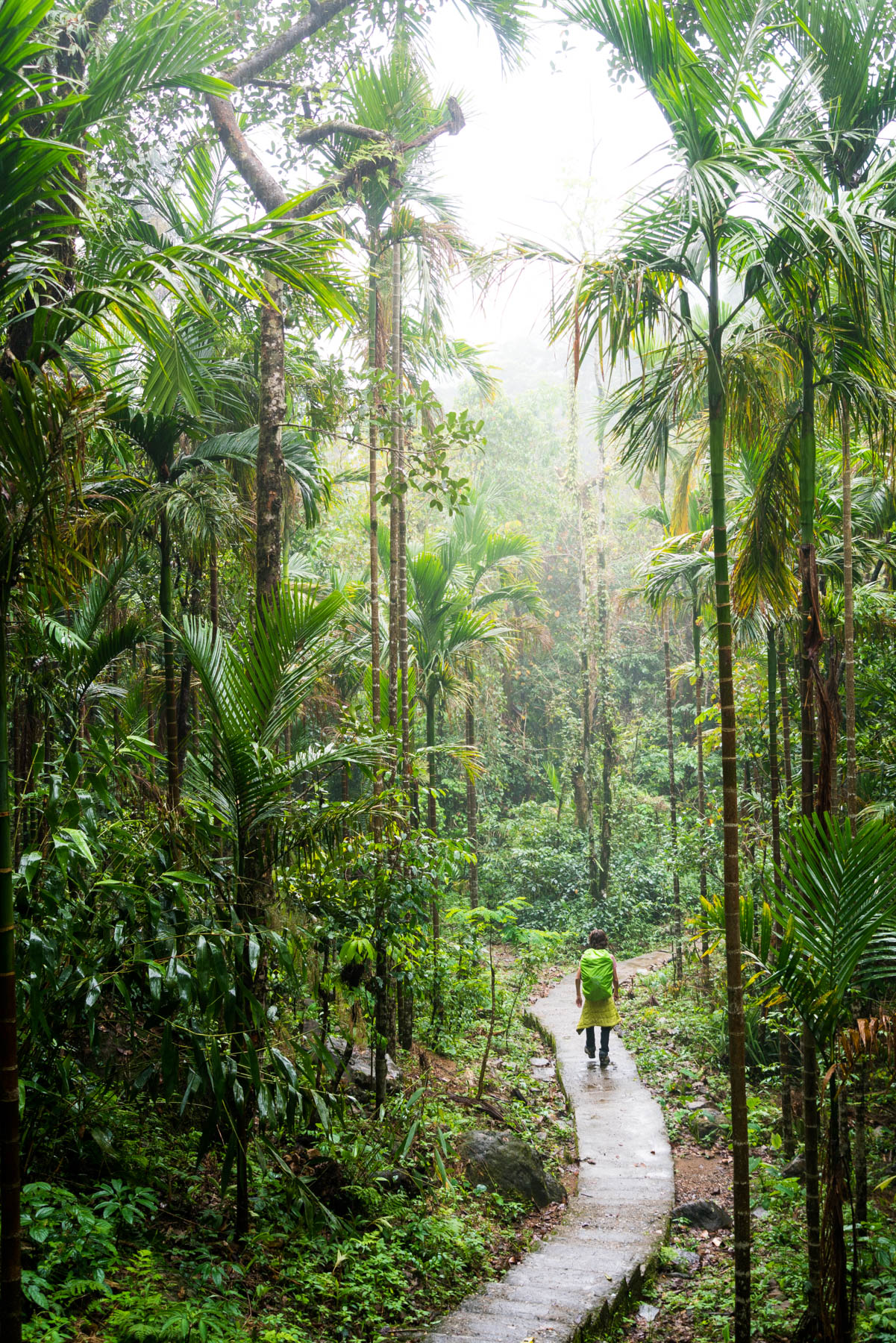 [/bscolumns][bscolumns class="one_third_last"]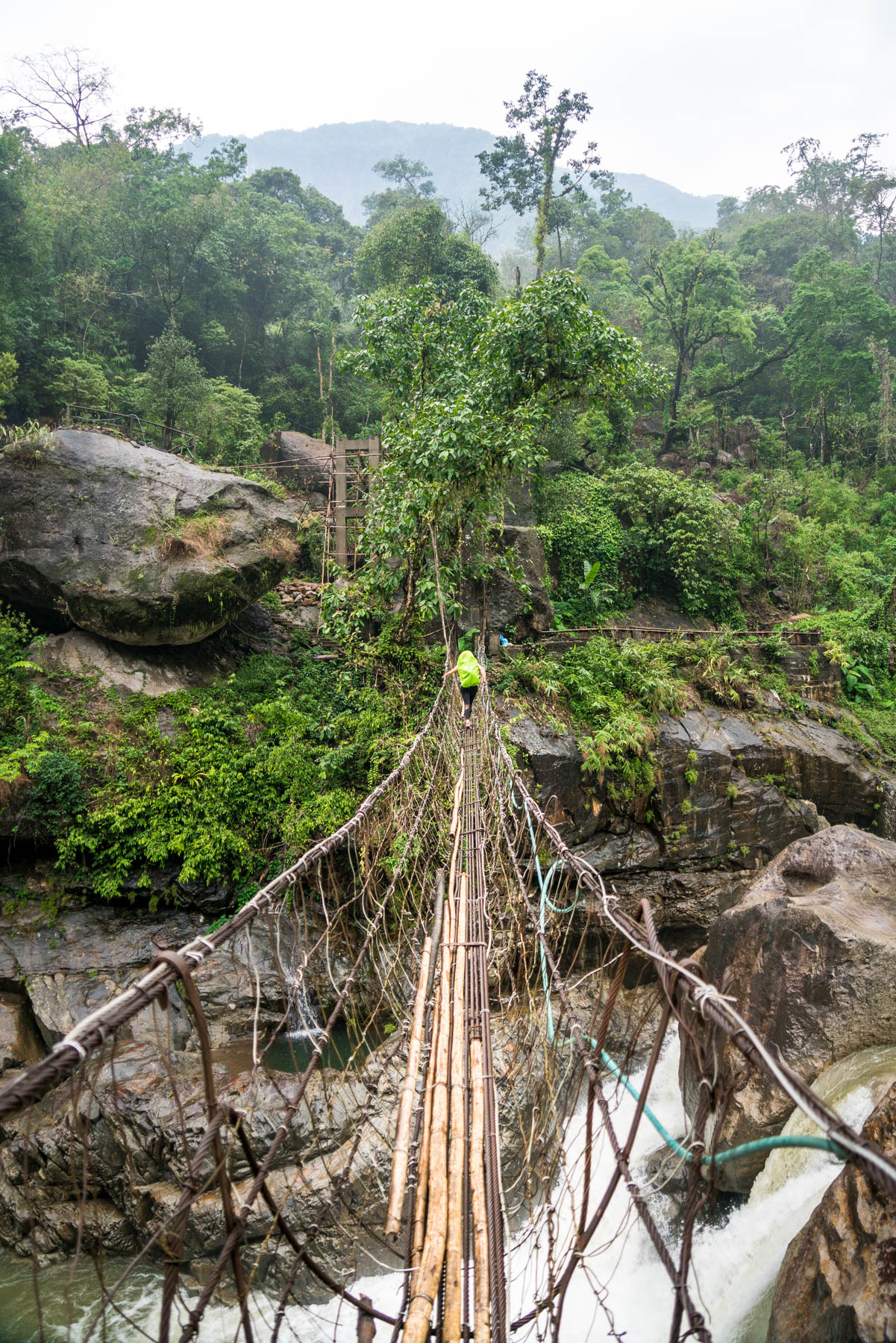 [/bscolumns][bscolumns class="clear"][/bscolumns]
But the landscape more than made up for the strain.
Luckily, the slog was mostly downhill (in this direction, anyway), and in about 1.5 hours, we emerged into the paradise that is Nongriat village.
Torrential downpour trapped us inside for the first day…
… but with a bit of luck and some dances to the weather gods, the pre-monsoon rains let up enough for us to venture out into the forests surrounding the village.
Paradise in Nongriat
We didn't have to stray far to find the main attraction. Umshiang, the double decker living root bridge, is only a stone's throw away from the village of Nongriat.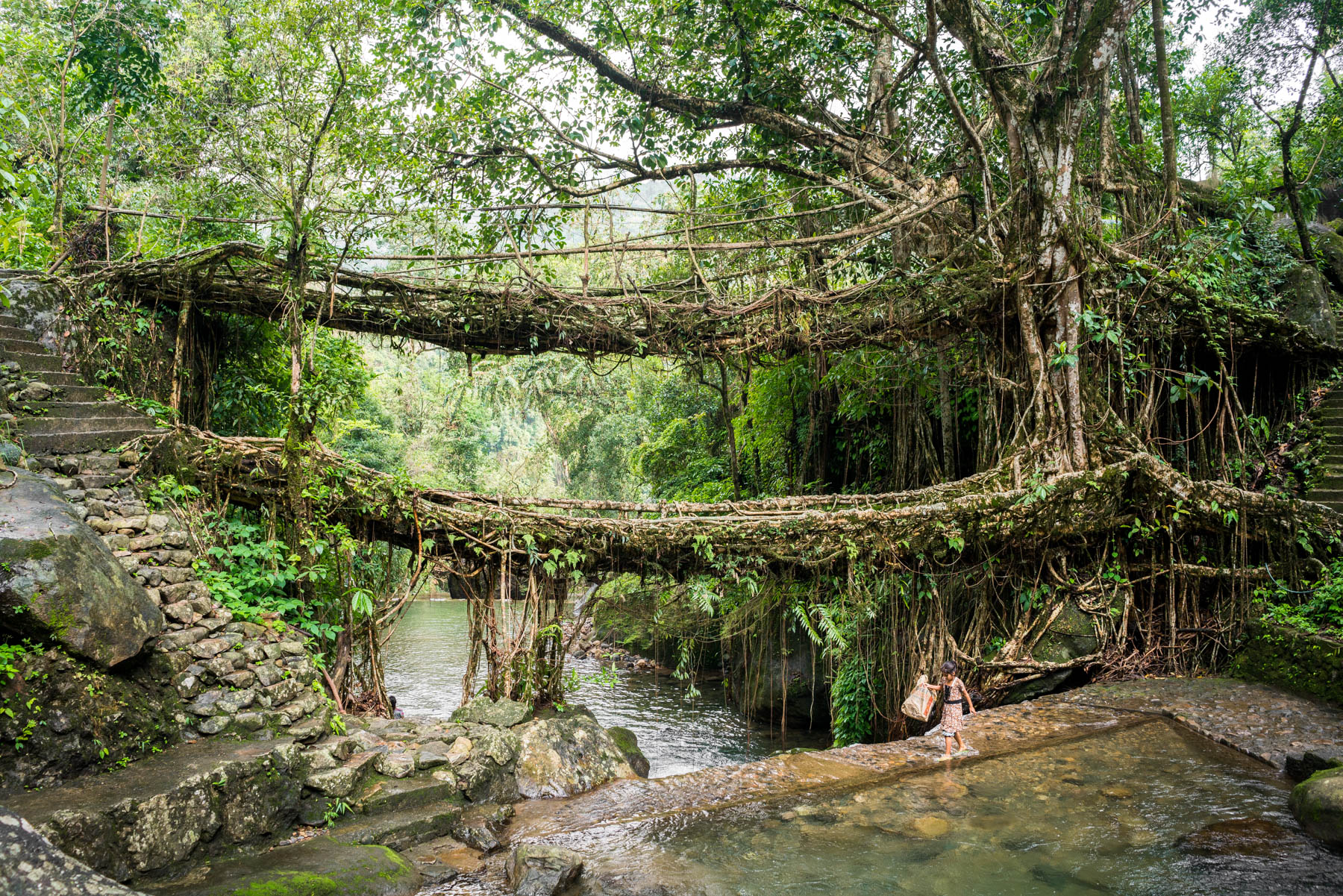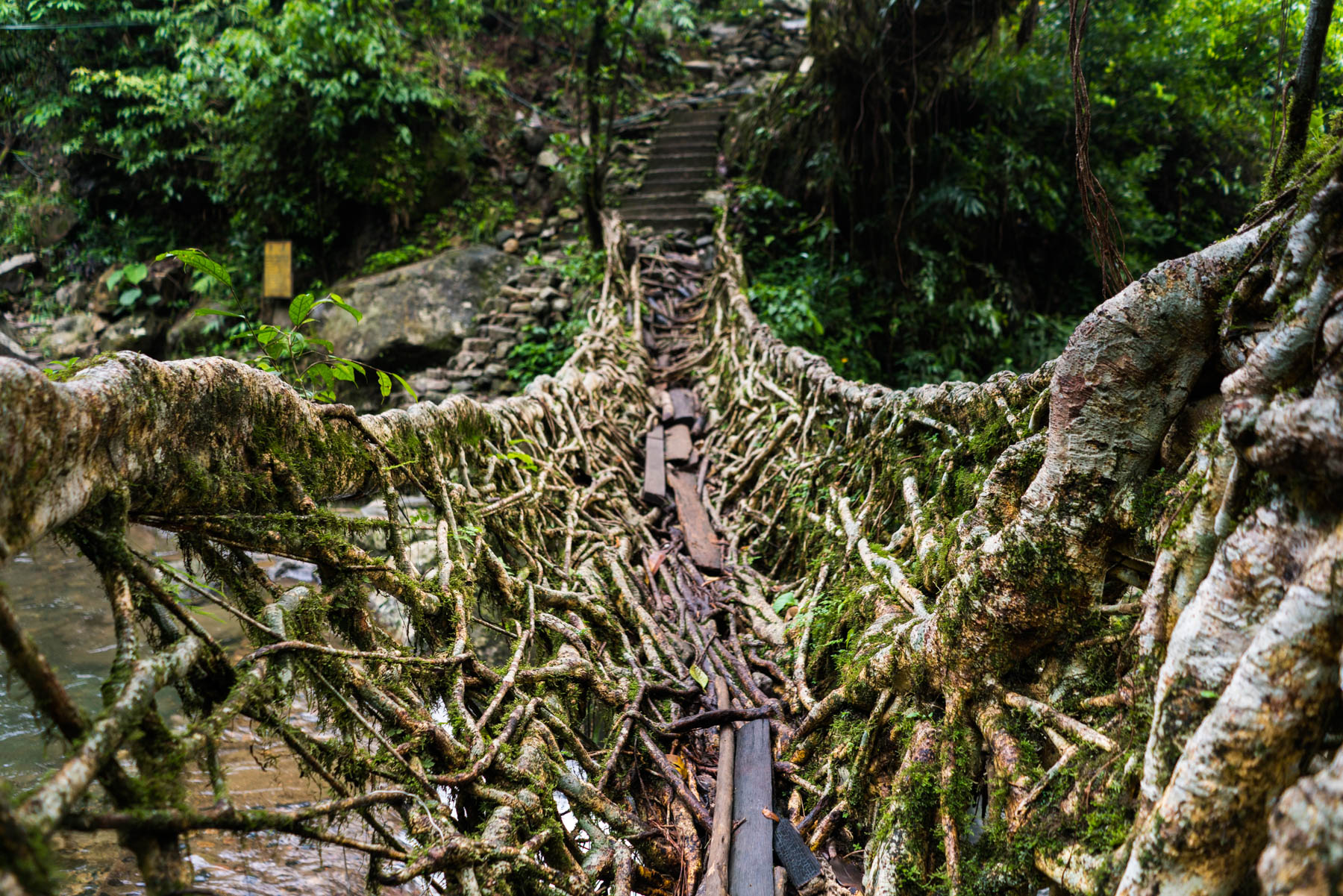 But, of course, there's more to Nongriat than just the double decker bridge! Take the time to hike an extra hour, and you'll be treated to all kinds of stunning views.
… and eventually come to the grand finale: Rainbow Falls.
No matter what direction you walk, or which way you look, Nongriat is a treat. Do mark it on your map for your next Indian adventure!
[bscolumns class="one_third one_third_first"]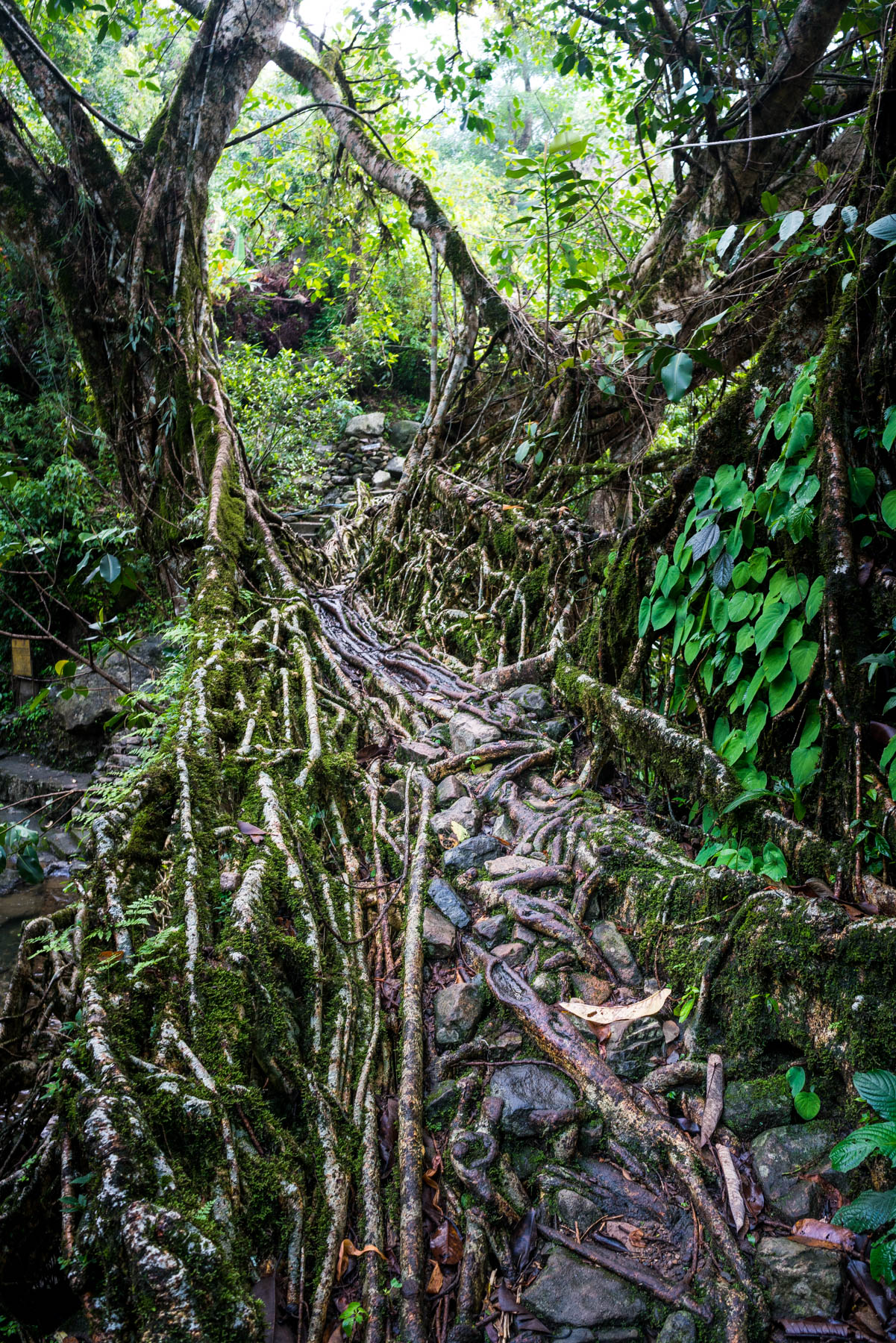 [/bscolumns][bscolumns class="one_third"]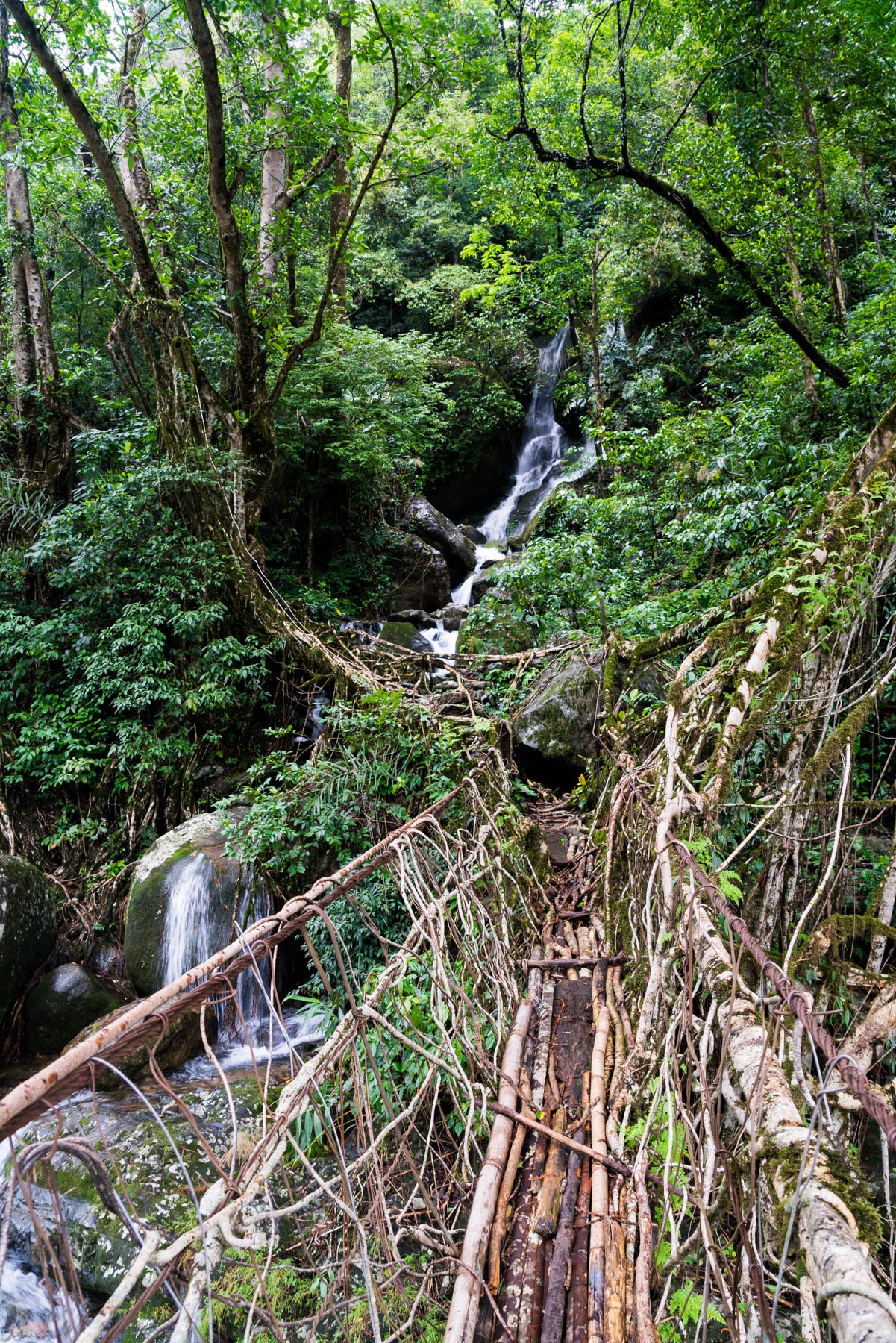 [/bscolumns][bscolumns class="one_third_last"]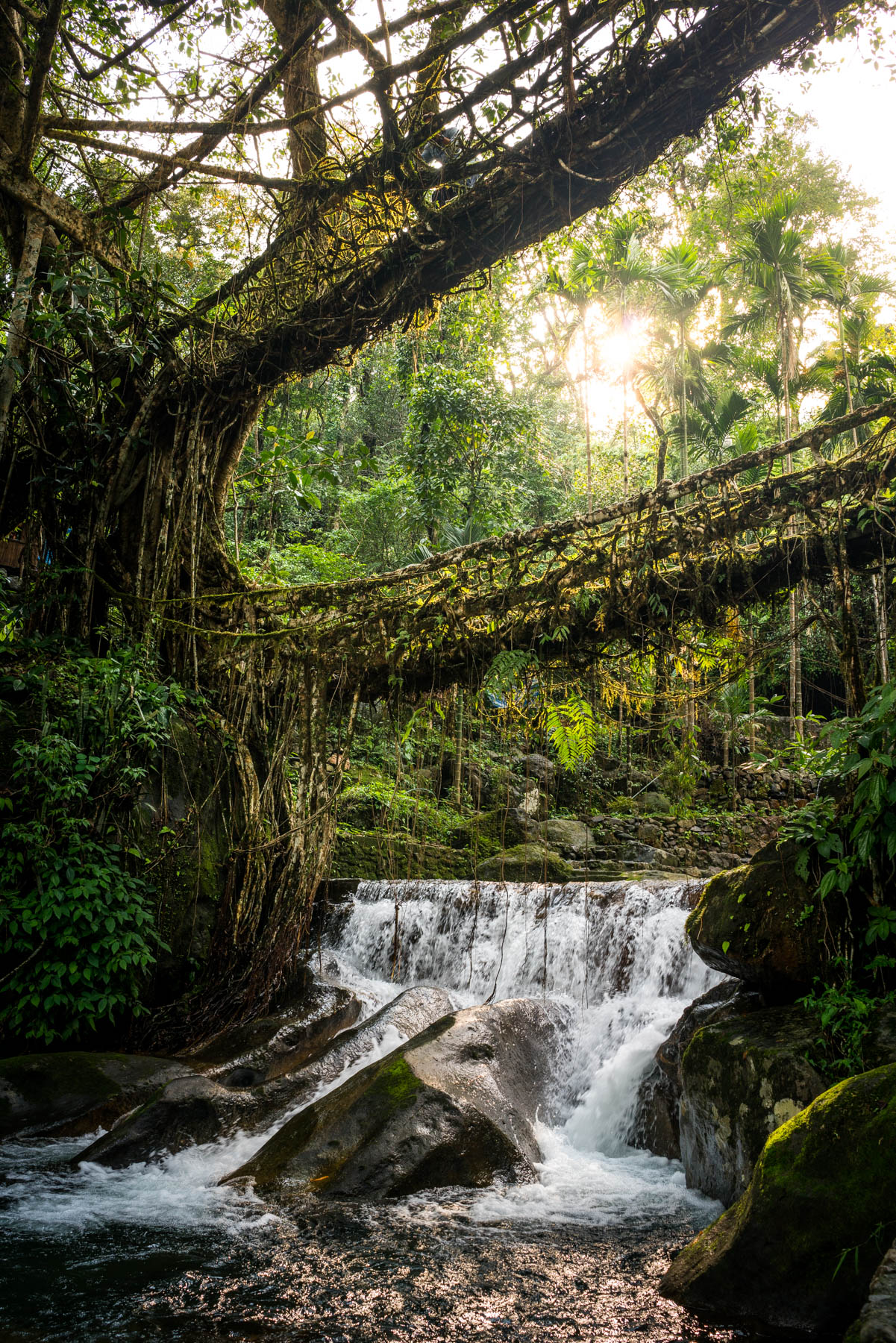 [/bscolumns][bscolumns class="clear"][/bscolumns]
Practical tips for visiting Nongriat
Getting to Nongriat
Visitors to Nongriat will need to head to Cherrapunji (also known locally as Sohra) first. Shared Sumos and taxis run to the town from Shillong, Meghalaya's capital. For more detailed information, check out our post on how to reach Cherrapunji from Guwahati (Assam) and Shillong.
Where to stay in Nongriat
There are several guesthouses in Nongriat, Serene Guesthouse being the most popular choice. Rooms are 300 Rs per person. Reasonably priced meals and snacking materials are available from the guesthouses.
Tours to Cherrapunji and Nongriat
If you're short on time, or don't want to go through the hassle of arranging everything yourself, we recommend Greener Pastures. They're a very knowledgeable tour company based in Northeast India, and offer great tours of Meghalaya.
Extra tips for Nongriat and visiting the living root bridge
Bring an umbrella and a cover for whatever bags you have. Serious downpour is a good possibility, and you don't want your valuables to get wet! Plastic bags are, for once, your friend. See our monsoon travel packing list for more packing tips. And if you want to know more about the state, check out this backpacking guide to Meghalaya!
In loving memory of Dr. BJF. I know you would've been all over this.