Considering a camera upgrade for your travel photography? Here's my thought process and shopping list for upgrading from a Nikon DSLR to a Sony a7RII full-frame mirrorless camera, possibly the best travel camera out there! I can't recommend it enough.
In case y'all haven't noticed from my Instagram and our recent posts, I recently kicked up our camera game a notch. I said goodbye to my dear Nikon, and hello to a Sony a7RII, my new full-frame mirrorless camera. *Foam*
To be clear, this was not a spur of the moment purchase. It took me months to decide which camera I wanted, and even longer to convince myself I was comfortable spending that much money on anything but travel (a side-effect of budget backpacking).*
It's a step up that many amateur photographers are interested in taking, so I figured I'd explain my logic and shopping list, in case any of you readers/photographers are interested in taking the next step yourselves.
* In case you're wondering how I could afford to drop fat stacks on a new camera, the short story is: I received a generous donation from a dear family friend. My thanks to BJF. Now stop being nosy.
How I went about upgrading from a Nikon DSLR to a Sony a7RII mirrorless full-frame camera
Why did I need to upgrade from my Nikon?
Previously, I was shooting with a Nikon D7100 DSLR, my trusty steed. It did everything I needed (at the time), produced decent quality photos, and could take a serious beating without complaint. It survived everything from the dust of Burning Man to thunderstorms in Pakistan to the inescapable colors of Holi in India.
But I wanted more. I traded in the Nikon D7100 for the Sony a7RII for several reasons:
Better low-light performance. I was missing out on low-light and night shots because the Nikon D7100 simply didn't produce good enough photos past ISO 800. Carrying a tripod didn't always solve the problem.
Better photo quality. The difference in quality might seem negligible to some, but I notice a world of difference between the Nikon D7100 and Sony a7RII shots.

(And it's soooo satisfying…)

Larger photos. Because the A7RII is a full-frame camera, that means a bigger sensor, which means bigger, higher quality photo files.
Mirrorless is amazing. Mirrorless cameras have come incredibly far since their advent several years ago. I gush about them plenty when giving advice to beginner travel photographers, but TL;DR they're light and small and awesome. The Sony a7RII is top of the line for mirrorless cameras, and a competitive option for full-frame cameras in general. Win-win.
But why is all this necessary?
Well, I'm on a mission to transition from being a wandering bum to more of a digital nomad lifestyle, and photography is one way I'm trying to establish myself. We're starting to sell prints, I'm becoming more active on stock photo sites, and we offer photography services to companies and organizations. Pro photographers need pro gear, right?
Interested in kicking up your photo game a notch? Check out these courses from KelbyOne to really start rocking that camera!
What to buy when upgrading to a Sony a7RII
So you're going for it, eh? Excellent! Deciding what lenses and accessories to buy can be a daunting task, though. Here's exactly what I purchased (and thus recommend, obviously).
Body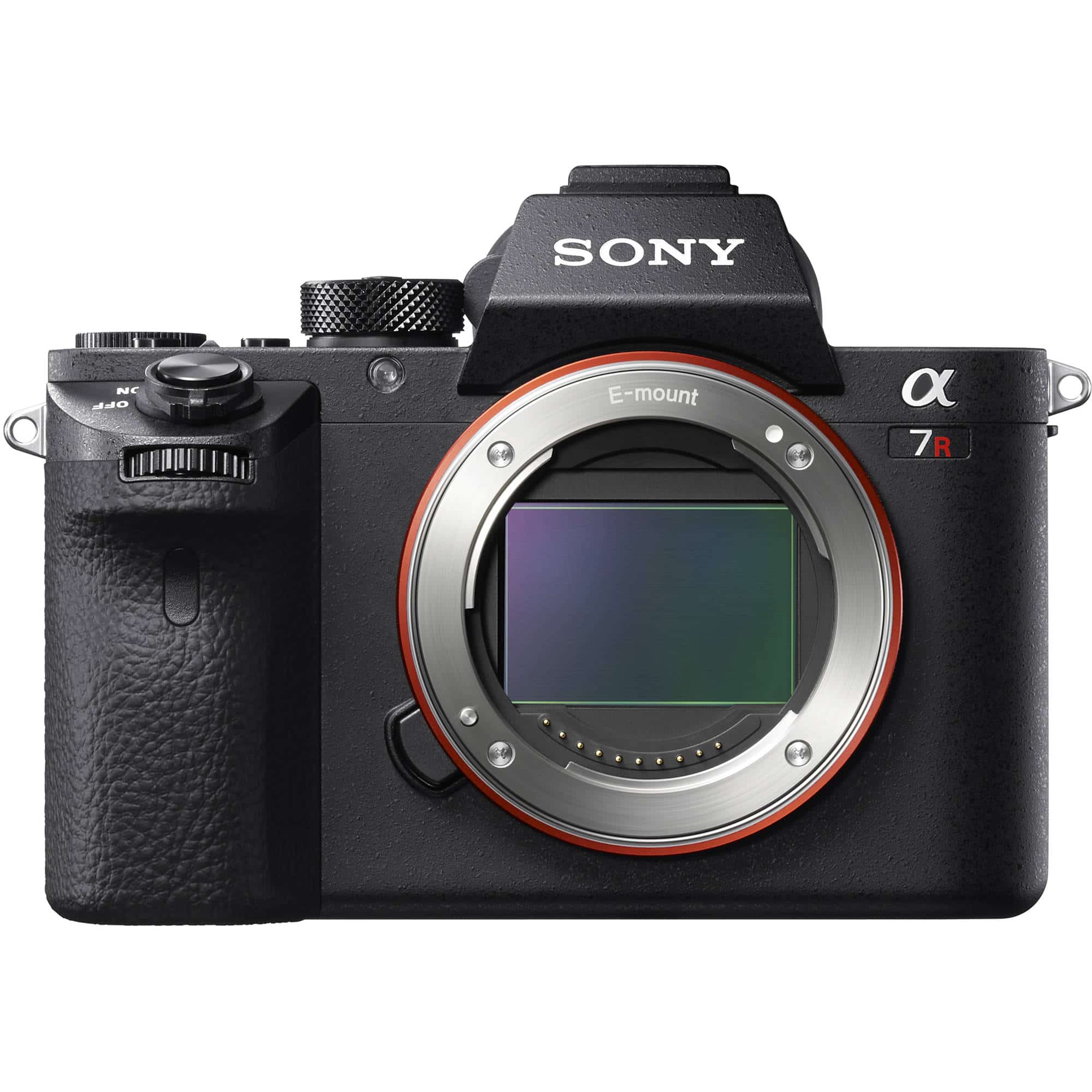 First, start out with the body: Sony Alpha a7RII camera body
Don't hesitate to look into used options. I got mine "used" for $2,300—a previous customer had taken the camera out of the box, but didn't buy it. $500 discount, heyo!
Lenses
Lenses are a costly matter no matter what camera you have, and full-frame lenses are even harder on the wallet. I started out with two lenses:
Sony 28mm f/2 prime lens ($450 with 64GB SD card): This lens is godly. I've hardly taken it off of the camera since I got it. It focuses incredibly fast, takes extremely crisp photos, the bokeh is delicious, and it's wide enough to work with buildings and street scenes as well as closer shots of people and objects. Because it's a prime lens, it forces me to move around to compose better shots, rather than relying on zoom—something I've been struggling to overcome for months! I can't recommend this lens enough, especially for this price.
This lens is great for portrait photography. Not comfortable with taking portraits? Check out Reflections Enroute's article on why portraits are worth the trouble!
Sony 24-240mm f/3.5-6.3 ($995 with 64GB SD card): It's become my backup lens for the 28mm, and will be my go-to when we head out to natural areas where I can take photos of wildlife. Its versatile range makes it a handy one-stop shop as far as lenses go. I used to use a similar lens on my Nikon D7100 all day errday, and it served me well

(and saved me from having to switch lenses, like, ever)

.

Filters 
Take it from a destroyer of things: you want filters for your lenses. They protect them from scratches and other forces of camera evil.
Memory cards and storage 
Bigger photos = bigger files. Your file game is about to get far heavier than you'd like, and it pays to be prepared. A large, fast memory card is essential, or else you're going to be sitting and waiting for files to write for ages. I've missed out on hundreds of perfect shots while waiting for previous photo files to write—don't make the same mistake!
Batteries
Trust me, you'll want extra batteries. If you're used to shooting with a DSLR, the Sony batteries are going to come as a bit of a shock.
I used to be able to get away with charging my Nikon's batteries every 2-3 days (ish), but those days are gone. In one day of active shooting with the A7RII, I can go through two fully charged batteries. Always carry a spare battery or two in your bag!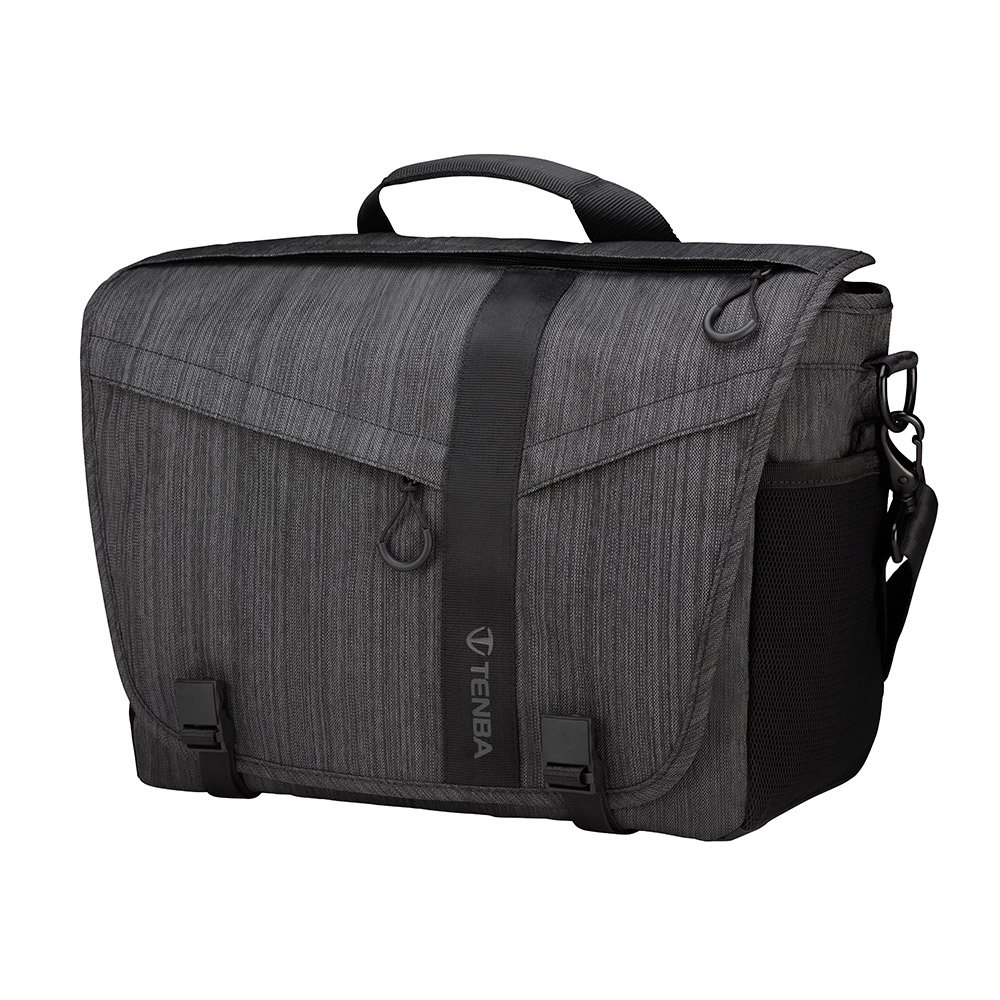 Camera bag
The downside of the Sony A7RII is that it's far more susceptible to dust and water damage than DSLRs.
I'm making an effort to be a more responsible adult and protect my camera from the elements (and myself). I actually put it away in a camera bag during transit, unlike my Nikon, which was unceremoniously dumped into whatever space was available in my smaller backpack. I suggest you do the same.
Over and out
So ends my advice and shopping list for the camera upgrade. If you have any questions beyond what I've explained here, you can always contact me or ask in the comments below.
If not, peace out, and happy shooting!
Yay transparency! There are affiliate links in this post. If you book something using one of my links, I'll make a bit of extra change at no extra cost to you. Think of it as saying thanks for helping you plan an excellent weekend away!