Planning an Armenia – Georgia tour? Why not take a trip from Yerevan to Tbilisi? Along the way, you'll have the opportunity to admire the architecture and learn a bit about the culture of the Caucasus region.
Our tour begins in Yerevan, Armenia, so naturally we'll need to take transportation to reach Georgia from Armenia. The region has many transportation options, and here are the vehicles we recommend for starting our Armenia – Georgia tour.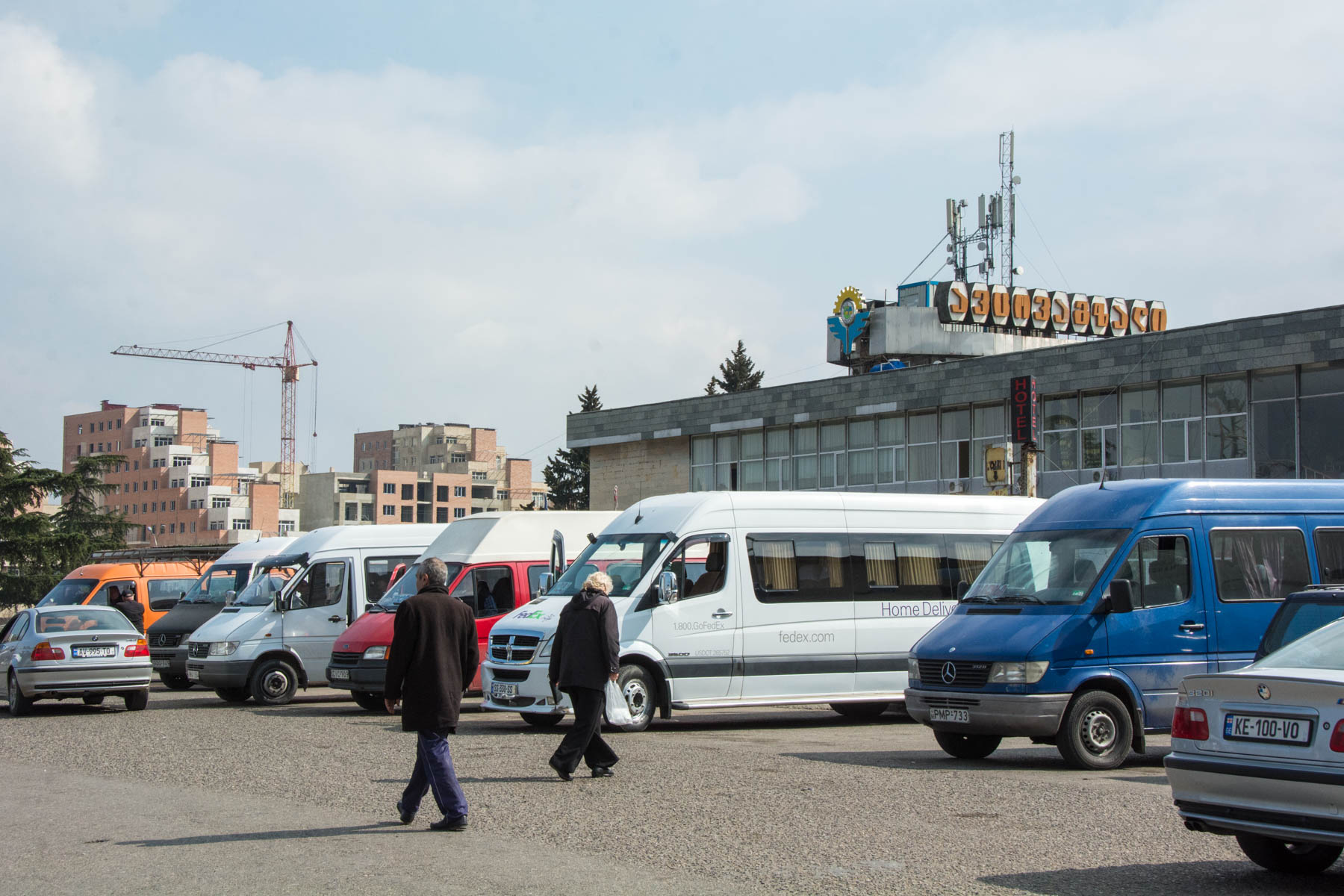 Transportation options for an Armenia – Georgia tour
Minivan
You can pick up a bus at the Yerevan Hayrenik Tour Office at 7:30 AM every day. What's most convenient about the minivan from Yerevan is that vans regularly leave, starting from 7 am to 5 pm. It takes 6 hours and 15 minutes to move from Yerevan Hayrenik Tour Office to Avlabari Metro Station, Tbilisi. An adult ticket costs around $26 for this route—an affordable price for a border-crossing journey.
Taxi
A taxi is also an excellent option for this trip. We'll spend 6 to 7 hours moving between two countries in a cab. Besides that, travel by taxi is more comfortable as we could stop anytime and anywhere we like. And the price for moving by taxi is $150.
If you are still confused about choosing the proper transport, we are here to help. You will see all kinds of transportation at a reasonable price at 12Go: let's quickly book a vehicle because our trip will start right now.
Airplane
Traveling by plane is the fastest way to travel from Armenia to Georiga—it takes only 30 minutes to fly from Yerevan to Tbilisi. The price of the flight changes from $250 to $450, depending on your ticket class.
On the plus side, flying is time-saving so you have more time for traveling and exploring Georgia. The downside is that planes are incredibly damaging to the environment, especially short-haul flights such as the flight from Yerevan to Tbilisi. Yes, even if you offset it. 
Read: Why travel to Armenia?
Best Places to See when traveling from Armenia to Georgia
And we're off! Now that our transportation is sorted out, our Armenia – Georgia tour can begin. Let's start with some sights to stop at on our way from Armenia:
Gyumri, Armenia
On the way from Yerevan to Tbilisi, there is a destination that you must stop whenever you come across. That place is called Gyumri, Armenia's second city. It's a bright idea to spend your time off visiting the Museum of National Architecture and Urban Life. Everyday life, culture, and history of Gyumri are presented in the museum. This remarkable mansion was built by wealthy merchant Petros Dzitoghtsyan in 1872 from the famous red tuff of Shirak. The museum was founded in 1984 in this very building. It is included in the list of intangible monuments of the history and culture of Gyumri.
Photo by Robert Levonyan on Unsplash
Ponchik Monchik Gyumri, Armenia
It will be a big mistake to come to this place without eating ponchik at Ponchik Monchik Gyumri, a local institution. Ponchik, also called Armenian donuts, with the ultra-thin shell of puffed dough, is filled with a small amount of either vanilla, Nutella, or jam before being dusted with icing sugar and served warm. Besides ponchik, this place also has an extensive menu of Armenian mains and entrees.
After we cross the border between Armenia and Georgia, we'll head straight to the capital of Georgia: Tbilisi.
Tbilisi, Georgia
Nestled in the heart of the Caucasus is the warm and hospitable metropolis of Tbilisi, Georgia. The city, nearly as old as the snow-capped beauties surrounding it, never fails to impress visitors with its optimistic and unmistakable charm.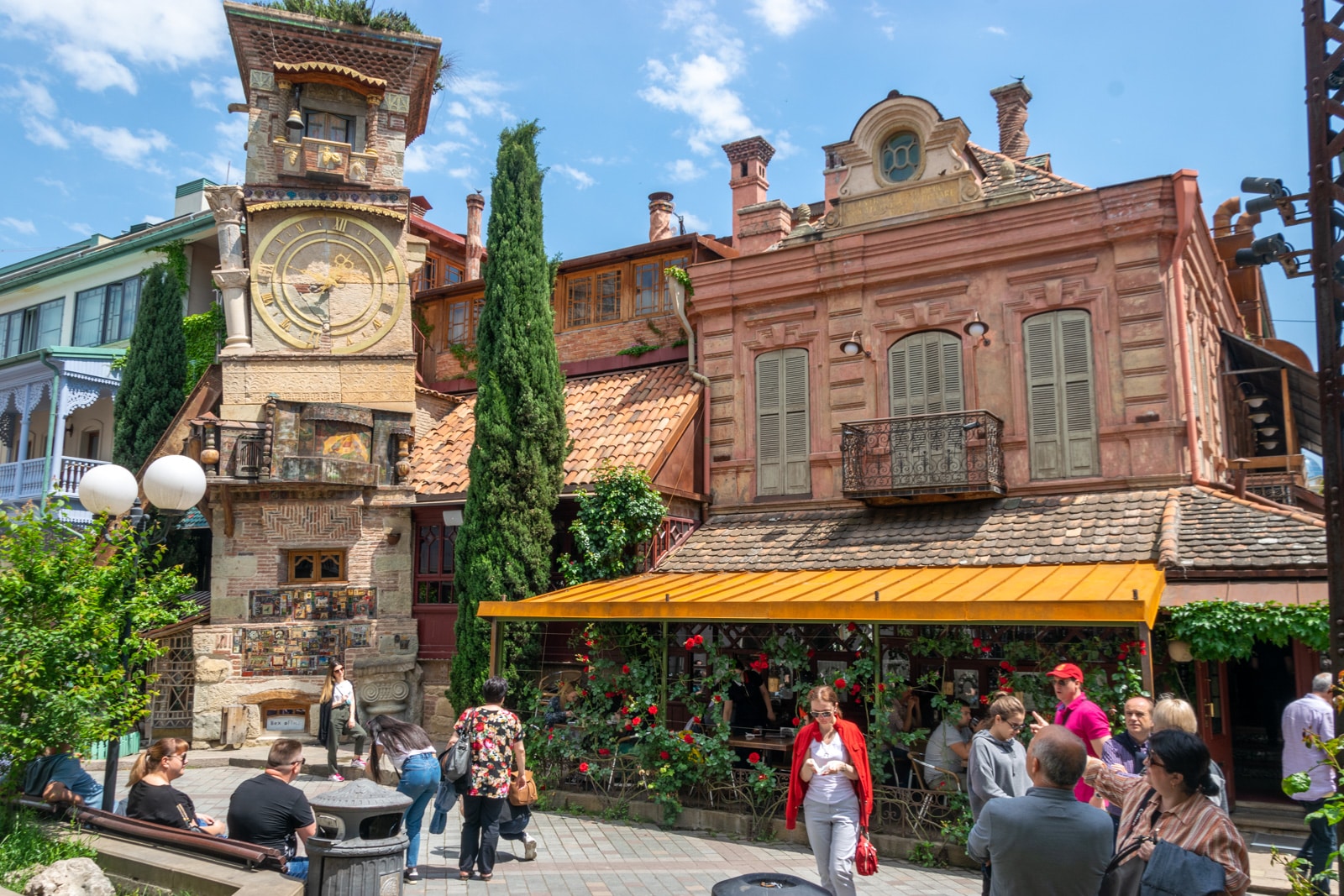 Read: Must-see day trips from Tbilisi, Georgia
Holy Trinity Cathedral of Tbilisi
Holy Trinity Cathedral of Tbilisi, commonly known as Sameba, will be an exciting destination for our trip. It's the main cathedral of the Georgian Orthodox Church located in Tbilisi, the largest city in Georgia. Constructed between 1995 and 2004, it is the third-tallest Eastern Orthodox cathedral in the world and one of the largest religious buildings in the world by total area. The construction of the church was proclaimed a "symbol of the Georgian national and spiritual revival" and was primarily sponsored by anonymous donations from several businessmen and ordinary citizens.
Rustaveli Avenue
What's better than a walking tour on Rustaveli Avenue? Rustaveli Avenue, formerly known as Golovin Street, is the central avenue in Tbilisi named after the medieval Georgian poet- Shota Rustaveli. Rustaveli is often considered the main thoroughfare of Tbilisi due to the numerous governmental, public, cultural, and business buildings located along or near the avenue. 
Rustaveli Avenue starts at Freedom Square. The first building on Rustaveli Avenue is Rustaveli Cinema, the biggest cinema in Georgia. Opposite the cinema is the Youth Palace and the former Parliament Building of Georgia. Kashveti Church is located between the Art House of Tbilisi and the Art Museum. There are many beautiful buildings on Rustaveli Avenue, including the Tbilisi Opera House and the Rustaveli Theater. 
In addition, the avenue contains various coffee shops, shops, restaurants, and other entertainment places. Rustaveli Avenue is a mix of modern and 20th-century architecture. Rustaveli Avenue is a place of many public protests, but it's also the place of many outdoor exhibitions, performances, etc. This avenue is one of the best architectural and tourist centers in Tbilisi.
More resources to plan your Armenia – Georgia tour
Georgia travel blog posts
Armenia travel blog posts
Featured photo by mostafa meraji on Unsplash.