Why travel to Armenia? Because it's a small, scrappy country that is a hotbed for history, lush as can be, and filled with some of the nicest people in the world. Don't leave Armenia off of your list the next time you're planning a vacation or backpacking adventure.
Armenia is a tiny country, oft-forgotten by travelers due to it being tucked away behind Turkey and its more popular neighbor, Georgia. It's an ancient and mystical land, and a country still unspoiled by the crowds of mass tourism, even though there are many things to do in Armenia.
Its people are among the friendliest in the world, and it's a serious hotbed for history. Some sites date back as early as 4,000 BCE. And whether you're a lover of rolling hills, or prefer traipsing over snow-capped peaks, you'll find what you're looking for in the Armenian landscape. To seal the deal: it's incredibly cheap, making it a perfect destination for budget travelers and backpackers. In three weeks of travel, I spent less than €500. Yeah, you read that right.
Don't leave Armenia off your bucket list. It can't be hidden away forever, and the time to visit is now before it's truly "discovered" by mass tourism.
Why travel to Armenia?
It's Fresh with a capital F
If you travel to Armenia, you'll come back as a healthier person! We met a man in Yeghegnadzor, who invited us to his home for a homemade and homegrown snack. With a tone akin to a proud father sharing stories about his son, he told us of what it was like to live in a country where, in many instances, the furthest food travels is from the garden to the kitchen.
"The air is fresh, the food is fresh. Everything in Armenia, it is all fresh. When I go to work abroad, I cannot eat the food, it makes me sick. I eat only bread and some fish until I come back home to Armenia."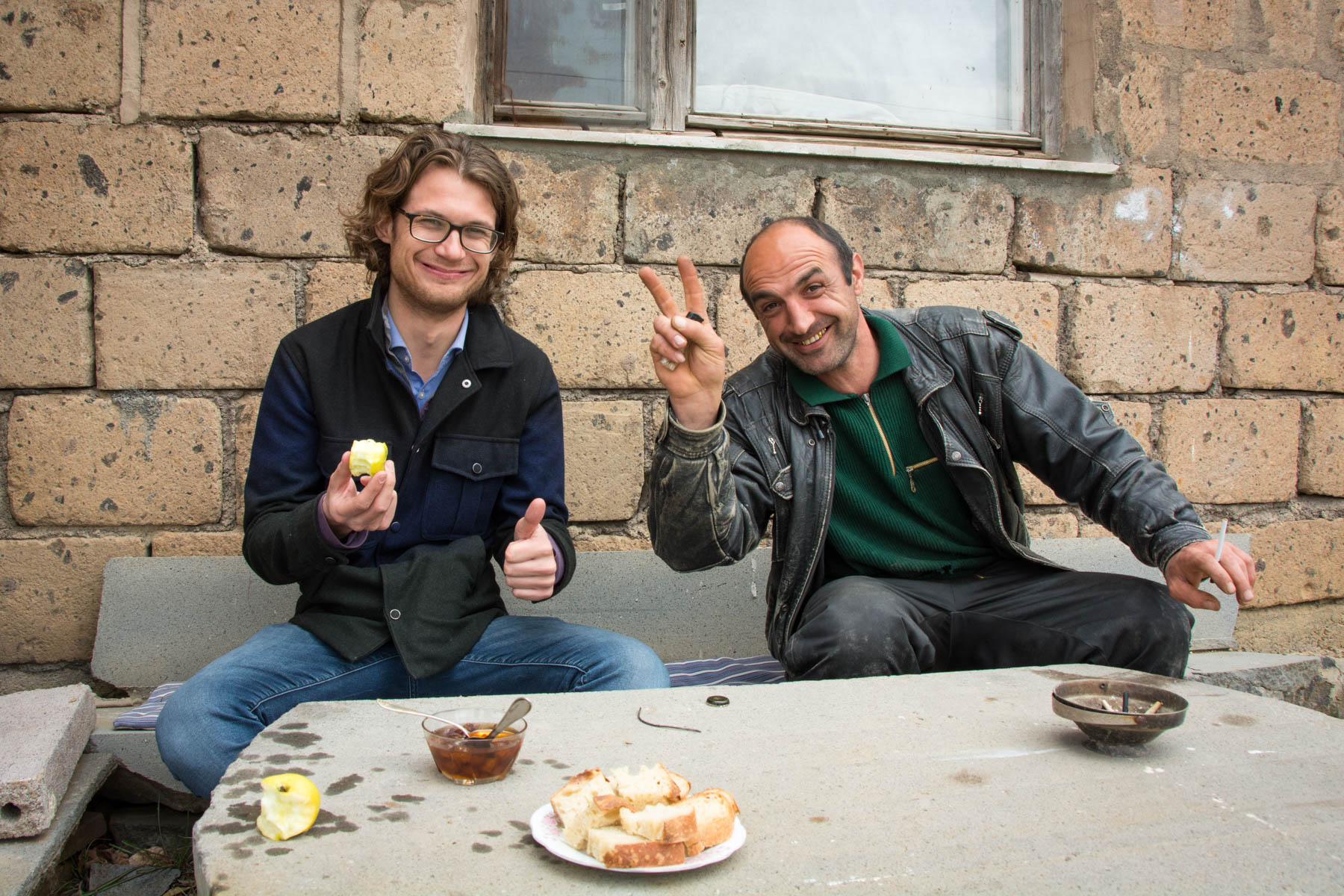 It's hard to not appreciate the irony–as the organic craze sweeps through the world, and bio-this and eco-that and GMO-free whoknowswhat products flood the shelves, Armenians are already living a lifestyle that people in other countries pay through the roof for.
Everywhere we went, we were greeted with breakfast spreads of homemade jams, fruit harvested from the trees behind the house, thick butter and creams churned by hand, and wine made from grapes off of vines twined around the owner's home.
"I do not drink wine from the store," one proud Armenian declared as he poured us glasses of homemade wine, "we only give store wine to people we do not like." Fair enough!
Tip: Still need a guide book for Armenia? We used and recommend the Lonely Planet for Armenia.
It's a hotbed of history
When you travel to Armenia, you travel to a country with a rich history and a dark past.
Once a vast civilization, it is now a tiny land-locked country situated between Iran and Georiga, and trapped between Turkey and Azerbaijan, its enemies. Its people were slaughtered by the Ottomans in a genocide that is not yet recognized by many countries in the world, and its grand buildings were ravaged by a devastating earthquake in 1988.
Despite its turbulent history, the Armenian people are fiercely proud of their country's history, and for good reason. The Armenian civilization used to span all the way from Persia into Eastern Europe and was home to many significant historical firsts such as being the first country to make wine, and the first country to adopt Christianity.
These days, you can explore the relics of Armenia's rich past undisturbed–no need to dodge the selfie-sticks and tour guides armed with umbrellas. Take your time wandering through its monasteries and temples, and enjoy them in their silent splendor, while travel to Armenia is still off the tourist radar. If you want to know more, check out how to spend three days in Armenia and make the most of what this country has to offer.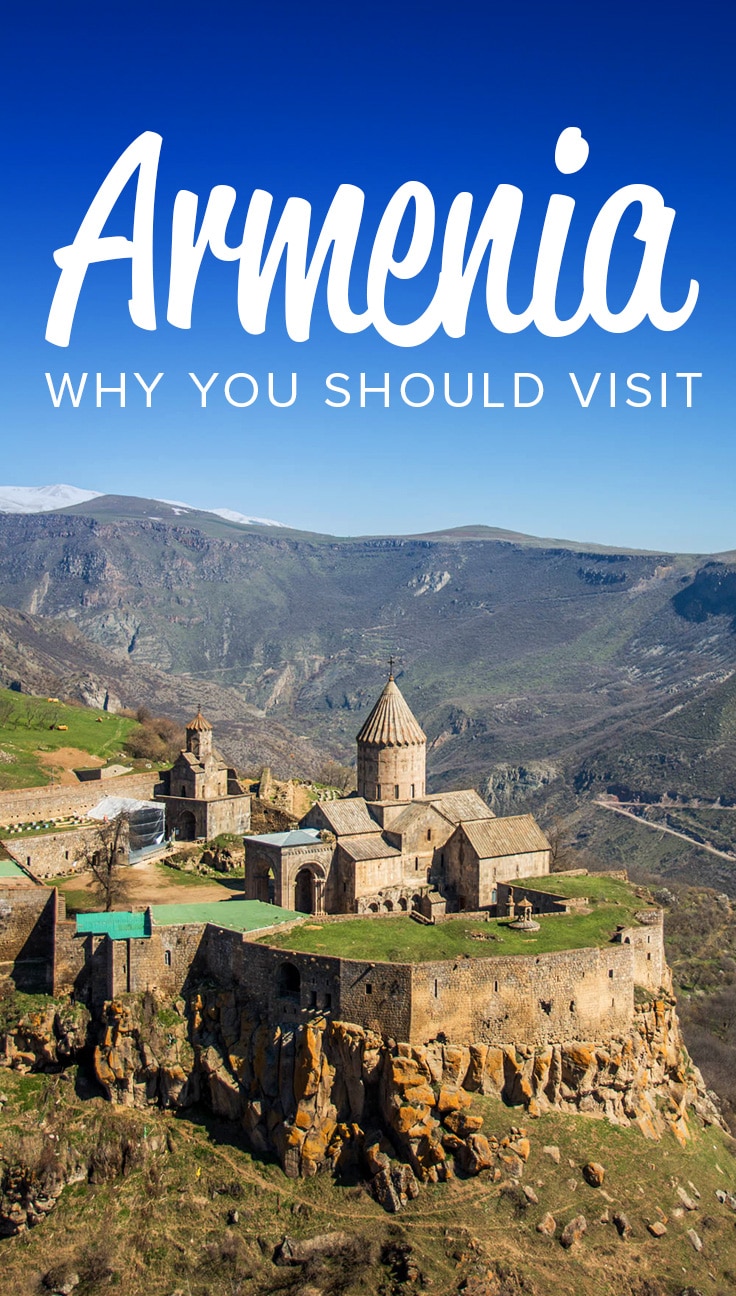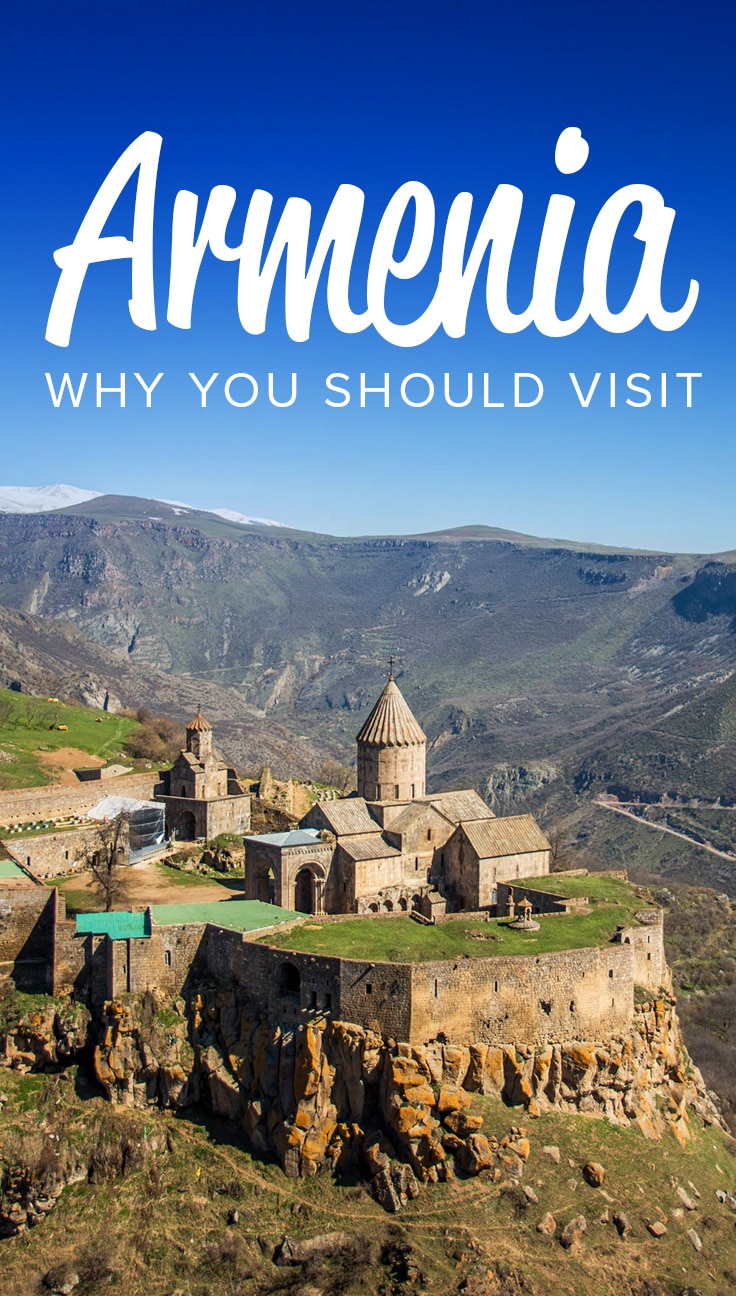 Its people are some of the friendliest in the world
In some countries, pride for one's nation stands in the way of friendliness towards foreigners. In Armenia, the exact opposite is true: because people are so proud of their heritage, they're extremely happy when people visit.
A great example of this occurred during our visit to Haghpat, a UNESCO monastery near Alaverdi. The groundskeeper was so happy to see a young, interested couple, and so proud of the monastery he'd been caring of for 10 years, that he personally showed us around, then let us into the bell tower, an area usually off-limits to visitors.
We were greeted with smiles and friendly gestures everywhere we went. From free rides back to town after a day of hiking, without our asking, to fresh fruit and drinks in someone's backyard, just because we happened to walk by. Travel to Armenia is full of these small surprises and acts of hospitality, which make a visit that much better.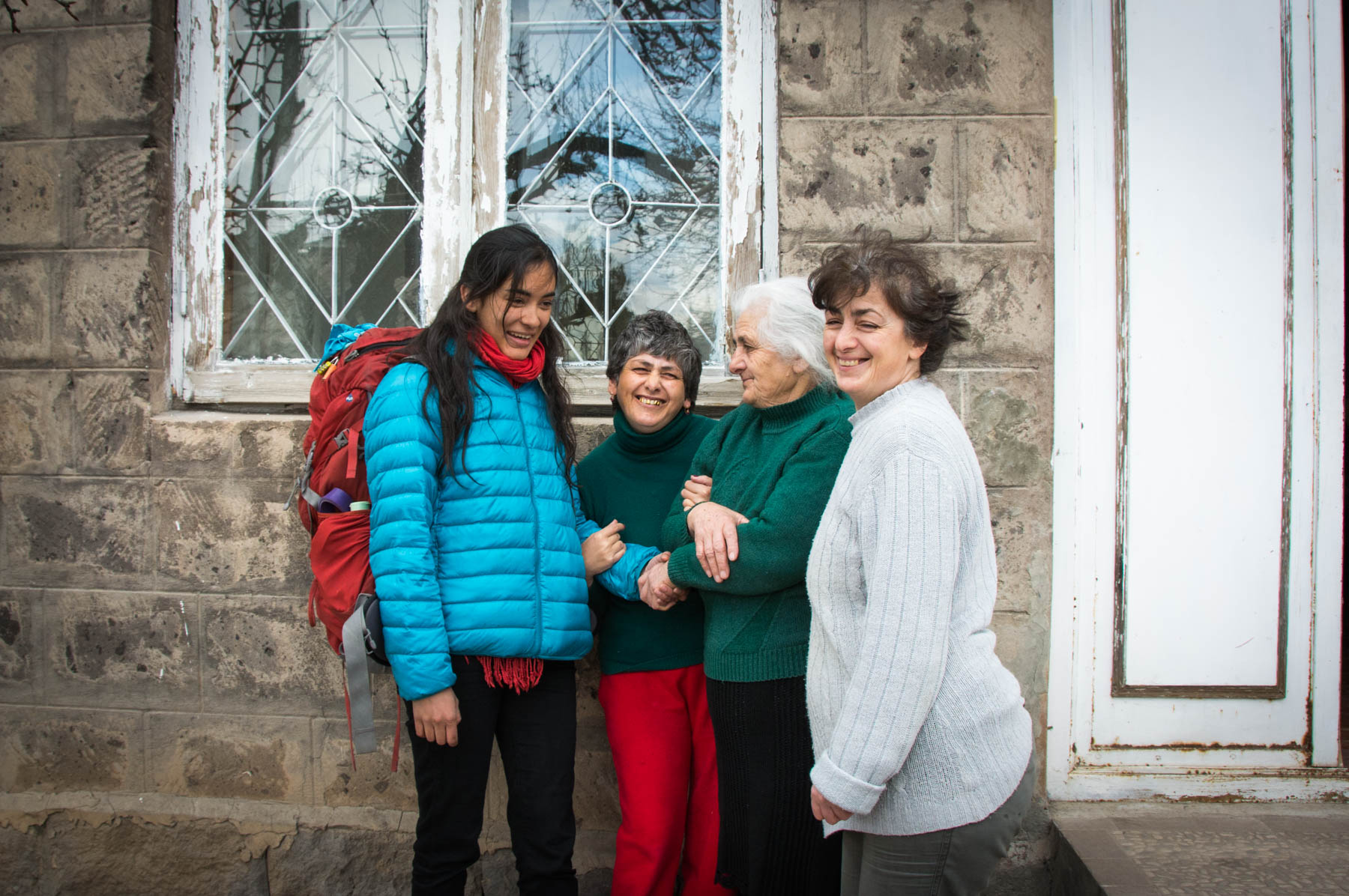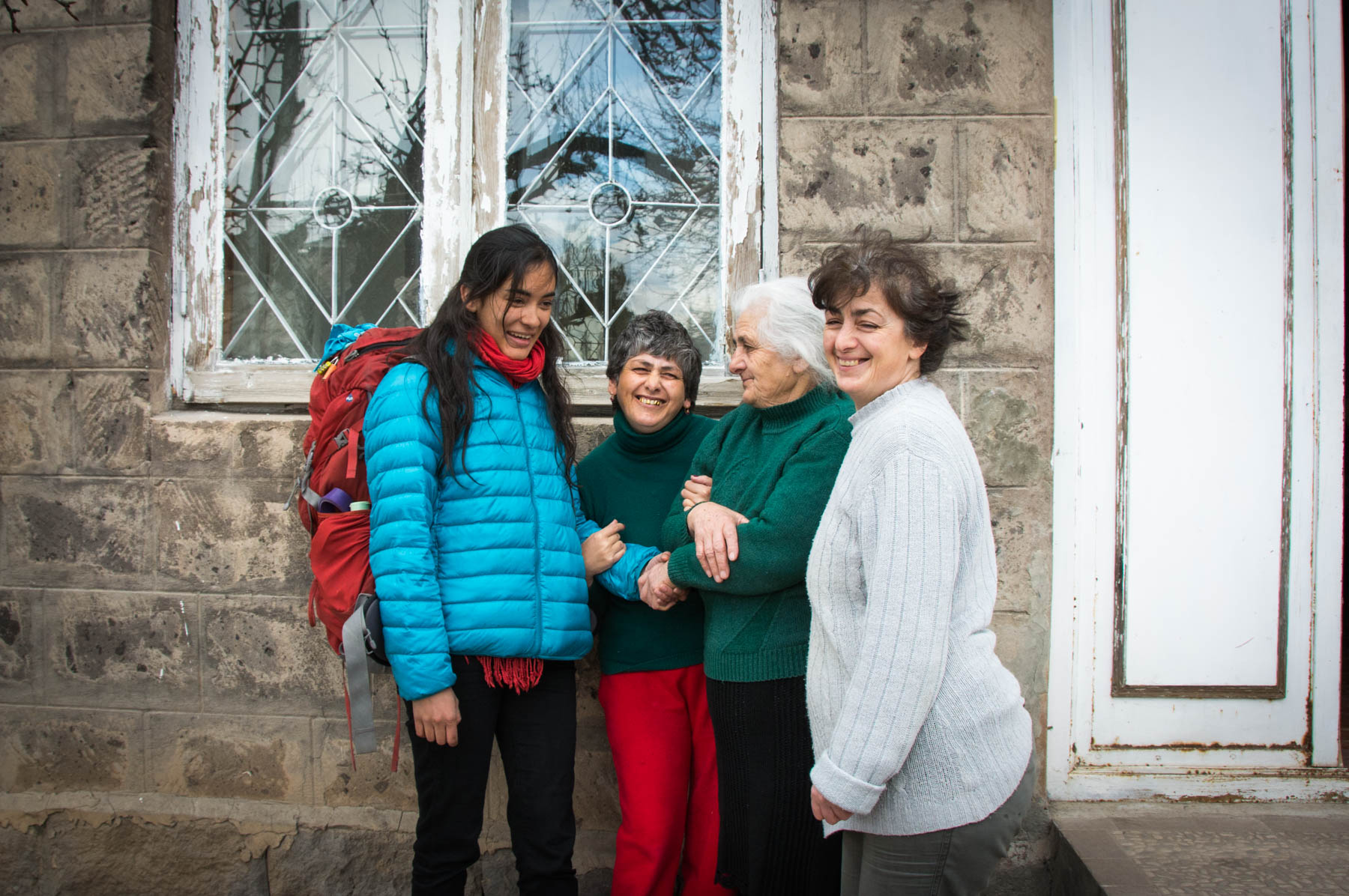 The Armenian people have suffered a great deal in recent times. In other places, similar experiences lead to anger and bitterness. In Armenia, it has led to a realization that the only way to combat the suffering is to support each other, and show kindness to guests, so others will be kind in return: a refreshing perspective in today's polarized world.
It's safe. Like, really safe.
Because of this mindset, Armenians are incredibly respectful of both people and property.
When you travel to Armenia, you'll never have anyone trying to pick your pocket or walk off with your bag while you're not looking. People leave their cars unlocked in parking lots and on roadsides, with the keys in the ignition. For women, on the rare occasion that a man makes a pass at you, simply saying "no" will cause him to back off and shake your hand instead.
The only "scam" you'll ever encounter is a taxi driver tacking on an extra dollar to his price. God forbid!
What are you waiting for? 
We hope that one day the world realizes just how much Armenia has to offer. The country is still poor, and unemployment runs rampant. Armenia could really use an increase in tourism.
We have high hopes. The country has every ingredient in the recipe for a popular destination. We are sure that, with time, it will get the attention it deserves. Before that happens, make sure to pay it a visit. The country and the people will not disappoint.