A city trip to Yerevan is not at the top of many people's bucket lists. This should change, ASAP! Below are eight reasons why you should take a city trip to Yerevan.
When people think of a city trip, places like Paris, Rome or London are usually at the top of the list. And while these are all fine cities, my advice for your next city trip is to head to Yerevan, the capital of Armenia. Here are 8 reasons why Yerevan should be your next city trip destination.
1. A city trip to Yerevan fits any budget
Most city trips are grossly expensive. You're initially lured in by cheap EasyJet flights, but once you're there, everything costs an arm and a leg. That won't be a problem in Yerevan.
Of course, you can lavish in 5-star luxury (feel free to bring us along), but you can just as easily live it up on a shoestring. To illustrate: you can get a pint/half a liter of beer in a bar for 400 AMD (€0.80), and we stayed in the chillaxed Glide Hostel for only €16/night for a double room! Check out more hotels in Yerevan here.
The cost of one drink in London could buy you a night of drinks in Yerevan. No, you definitely don't have to break the bank on your city trip to Yerevan.
2. Yerevan has great public transport
Good public transport is a must in any major city. Yerevan is well-serviced by buses and marshrutky (minibusses), but the most convenient way to get around is by metro. Costing only 100 AMD (€0.20) per ride regardless of distance, it is easily the cheapest mode of transport in the city. It stops near all the hotspots and major areas of interest, and because there is only one line, you can't get lost (very important for uncoordinated souls like us). For more info, check out this first-timers guide to Yerevan with all the info you might need.
3. Yerevan is more metropolitan than you think
Unlike what you might imagine when thinking of a city in a former Soviet country, Yerevan is extremely metropolitan. It bustles with trendy bars and cafes, frequented by well-heeled locals.  It has great shopping, from high-end stores to market stalls, amongst a wide array of other activities.
Some of the best bars in Yerevan include:
El Sky Bar, located on the roof of the Yerevan Plaza building
Shame Gastrobar, established in 2017, is an all-day bar neat he Modern Art Museum
Eden Cafe, one of the hippest bars in town, near the steps of Cascade
Stop Club, a hopping club to waste the hours away dancing and drinking
For more info check out this article with the 10 best bars in Yerevan.
4. Yerevan has a storied history and loads of culture
Armenia and its history can be traced back to Noah and his descendants. The country overflows with history and culture, most of it unbeknownst to the western world.  Yerevan itself is packed with museums, art galleries, and very stately Soviet-era buildings, and there are some great historical treasures just a day trip away. Trust me—you'll never be at a loss for things to do in Yerevan.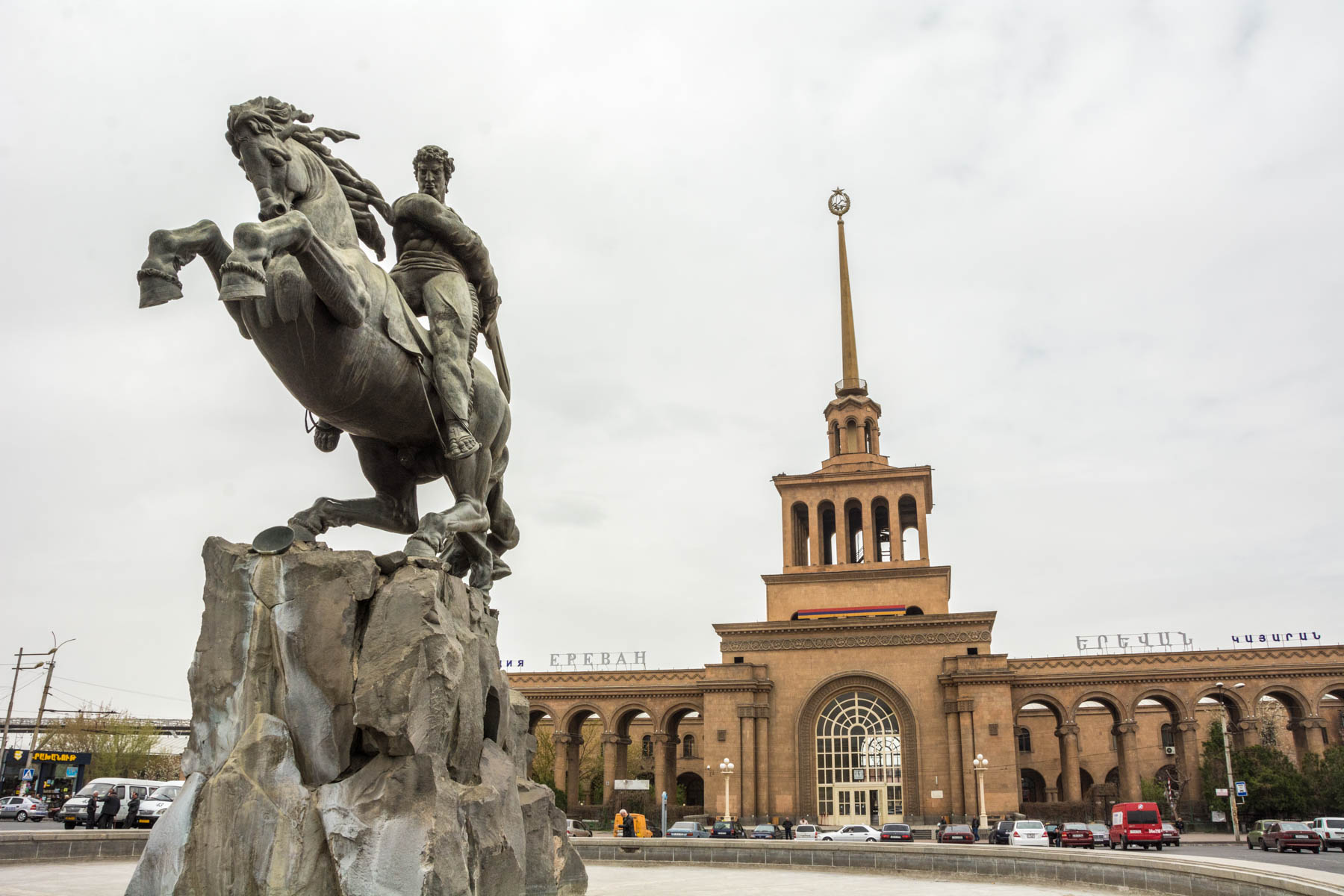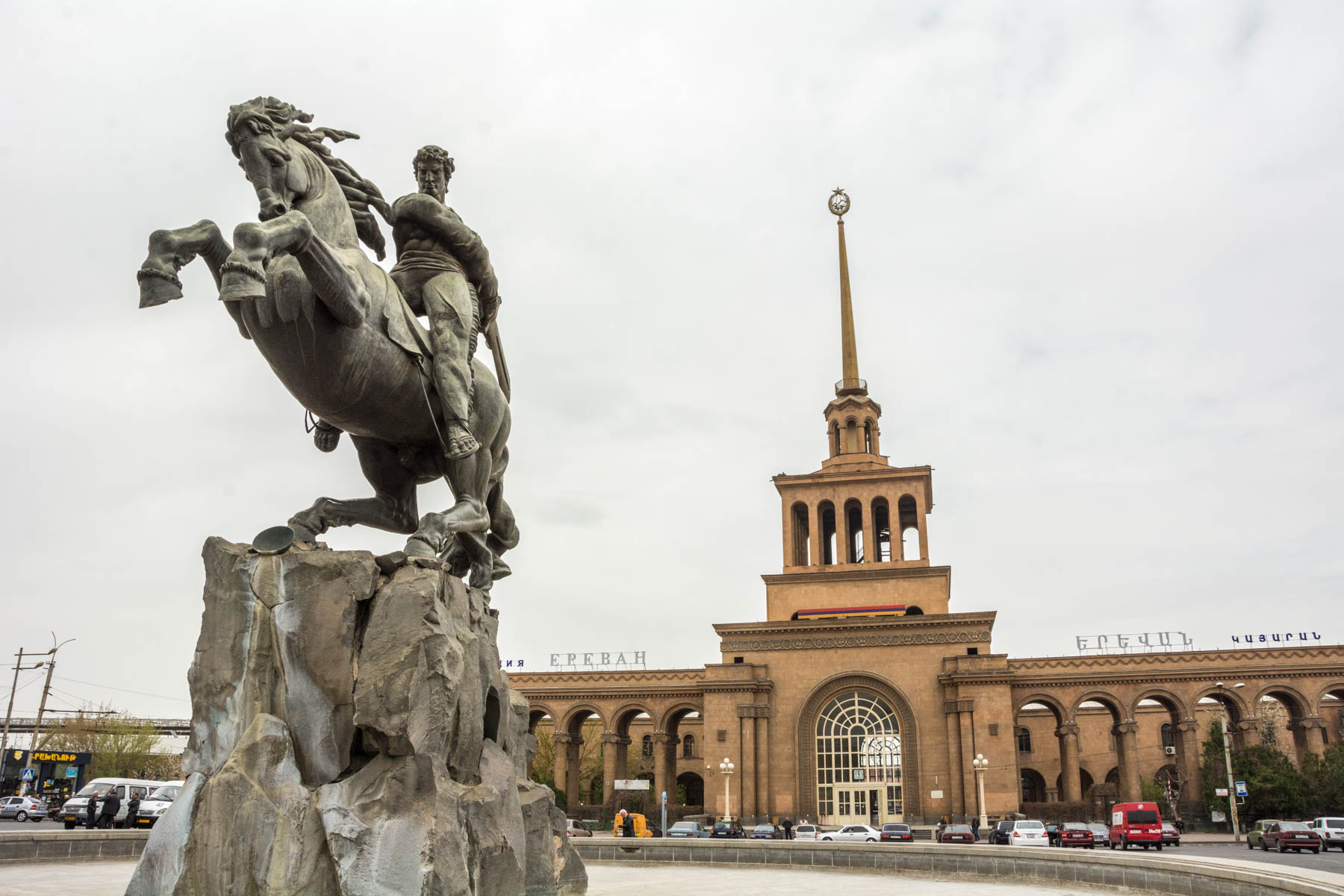 You can visit Etchmiadzin Cathedral, the mother church of Armenia's Apostolic Church, and marvel at what is considered the oldest cathedral in the world.
More interested in guided tours? Check out the best tours in Yerevan and other parts of Armenia!
Another top destination is the UNESCO World Heritage-listed Geghard Monastery, a beautifully located monastery complex founded by Gregory the Illuminator.
Or head out further to Khor Virap, a monastery overlooking mystical Mount Ararat, where Noah's Ark supposedly crashed. Though Mount Ararat lies within Turkey's borders, Armenians like to say that it's theirs, and it's just "on loan" to the Turkish people for now.
All of these sights, which can be visited on an easy day trip, make a city trip to Yerevan a must for anyone interested in history and culture.
5. Yerevan is pleasantly walkable
Some cities are just a mess to get around in. Sights are spread and traffic is a mess. Not in Yerevan. Being such a small city, almost everything is in walking distance from each other. And if you're done walking around Yerevan, it's easy to get a taxi and go on one of the many day trips that can be done from Yerevan.
6. Armenians are super friendly
For some reason, it seems that people in capital cities are less friendly than those in smaller towns in countries. This does not apply to Yerevan. People are always willing to help, and it is not unlikely that someone will strike up a conversation by asking where you are from. If you are invited to someone's house, or to have dinner and a drink somewhere, say yes!
7. Yerevan is extremely safe
With the latest terror scare in Brussels, going on a city trip might seem like a dangerous endeavor. Not so in Yerevan. Being far from the fronts of religious wars, terror is not an issue here, and general crime is also non-existent. You are way more likely to be pick-pocketed in Rome, Barcelona, or Amsterdam than you are in Yerevan. It is one of the safest capitals we have ever been to, hands down.
8. Yerevan has great food
Armenian food is rich and filling, with hints of blended spices that never overwhelm. Meat lovers can rejoice over copious amounts of barbecue, but there are plenty of vegetarian options as well. Dining options come in all shapes and forms, from little shawarma/kebab hole-in-the-wall snack bars to luxurious dining experiences. Food in Yerevan will keep you coming back for more.
For more info, check out this article with the 10 best restaurants in Yerevan.
Still not convinced? Check out more reasons why you need to visit Armenia!
Yay transparency! There are affiliate links in this post. Basically, how it works is that if you book something, we'll get a small commission from your booking–at no extra cost to you! It's these little bits of change that help us cover the costs of running the blog, and we'll love you forever if you support us by booking through us!