If you're anything like us, you might be wondering, "Is it weird to go on a slum tour in Mumbai?" We had the same, but went anyway. Here's what we thought about going on the Dharavi Slum Tour in Mumbai.

Slum tour.
Those two words make me uncomfortable. Paying money to see how "poor people" live seems like the epitome of privilege. In my mind, the notion of slum tours ranks up there with "authentic village experience tours" when it comes to cringe-worthy tourist outings.
… yet we spent three hours on a Dharavi Slum Tour. Why?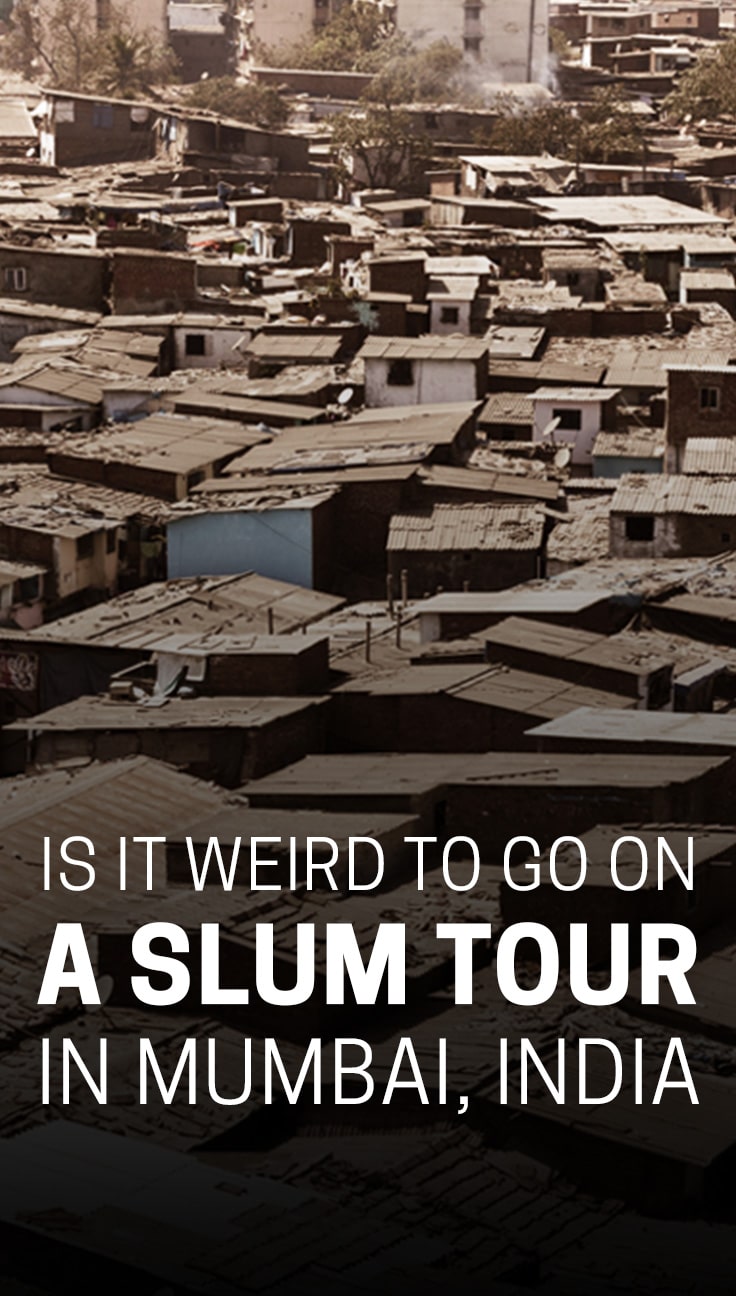 Why do we want to do this?
Sebastiaan and I debated the ethics of going on a slum tour for a long while in the days leading up to it. We could see the pros and cons but mostly felt discomfort with the idea. Why do we want to see what these people live like? Do we really want to encourage poverty as a tourist attraction?
 The answer to the latter is no, of course, but what about the former?
Ultimately, it boils down to curiosity. Curiosity is the same reason we were drawn to Afghanistan, that Iran's closed society called to us. Filthy rich or painfully impoverished, we want to see what people live like all around the world. It's one of the reasons we travel.
Still, the thought was uncomfortable.
Is there a right way to do this?
Dharavi is Mumbai's largest slum (and the third-largest in the world) made famous by the film Slumdog Millionaire. Around one million people live there, and at about 280,000 people per square kilometer, it's one of the most densely populated areas on earth. I was set on visiting but conflicted about how best to do so.
Firstly, I was afraid of treating people like zoo animals. It sounds silly, but many tourists are guilty of this, and don't even realize it. But we didn't know what to expect from the slum — would it be strange for us to walk around there by ourselves? I'd heard of travelers visiting other slums independently, but what about in Dharavi? Would it be obnoxious?
We also aim to be responsible travelers. Supporting the local economy is always one of our highest priorities, but how could we best do so in Dharavi? We didn't want to count on buying anything from them—what's the point in getting souvenirs if you don't have a home to put them in?—and simply handing out money or items to people is a big no-no.
I did some research into tour options, and learned of Reality Tours, the go-to "responsible" NGO offering Dharavi Slum Tours. The company states that 80% of their profits from the tour are reinvested into the community, primarily into a school they run.
Reviews were glowing, and the NGO has received plenty of accolades and recommendations. Still, we hesitated. Are tours really the best way to see the slum in Mumbai? Better than walking around ourselves? And who is Reality Tours, anyway?
True to my MO, I didn't make up my mind until the last minute. We were flopped on a bed, waffling about deciding what to do for the day, when I saw there was a tour opening in several hours. Fuck it, I thought, let's just see. The Dharavi slum tour starts at  900 Rs per person.
A review of Reality Tours' Dharavi slum tour
I'm certainly not glowing, but I did find the tour interesting. That's saying something, given my disdain for tours — I'm usually the cynical one in the back perpetually eyeing the clock.
Organization-wise, I have no complaints. The guide, a native of another Mumbai slum, spoke excellent English and answered all questions. There's a strict no-camera policy on the tour to protect the privacy of the residents (and prevent things from turning into a zoo).
I scanned through Reality Gives' annual report, and their numbers seem to make sense, though we didn't actually enter the school they run, nor meet any students. Perhaps suspicious, perhaps sensible—don't want to disrupt school in session.
The tour took us through an area of Dharavi much more developed than one would expect. Many pathways were tidy, and smelled better than much of Mumbai. Machines and workers hummed industriously, producing all kinds of materials from suitcases to pappadums. We learned how Mumbai's plastic recycling is all done in Dharavi, alongside many other businesses. Together all of the businesses within Dharavi's depths rake in a whopping $665 million each year. Heck, there's even wifi.
It was worlds apart from what one would expect from slum life, but I think that's the point. Reality's mission is clearly to show the positive aspects of slum life, and build respect for the community. It's fair—everyone deserves a chance to share the bright side of their story—but is it too optimistic?
Is this reality?
Dharavi is, as the guide said, a "5 star slum", and I suspect we saw the most polished aspects of it. We saw factories and bakeries, cricket pitches and paid toilets, but there was no mention of issues such as women's safety, child labor, or issues with tuberculosis and cholera.
Leatherworkers toiled away before us, working for about 200 rupees each day, before we were taken into what felt very much like a gift shop, filled with bags and wallets going for thousands of rupees (eagerly snapped up by several tour members).
The tour ends in a clean—if smoky— pottery factory owned by the oldest Dharavi dwellers. They're wealthy enough to live in a house elsewhere in Mumbai, but choose to stay in the slum close to their business. Is this really how most people in slums live?
I'm not saying there needs to be more focus on misery and woe. Rather, if you do attend the tour, stop and really think about what you're seeing.
Dharavi is not a seething mass of squalor the films make it out to be, but nor is it necessarily representative of slum life throughout India and beyond. "Oh, slum life isn't so bad," is not the point the tour is trying to make, nor the opinion you should walk away with.
So is it weird to go on a slum tour in Mumbai? 
Ultimately, it's up to you. I went, but I'm still uncomfortable with the idea, and would be understanding if you don't want to go yourself. There are pros and cons to visiting Dharavi (or other slums covered by "responsible" NGOs) with a tour. Read through, and decide for yourself. 
Pros: 
Going with a tour run by an NGO is a way to financially support the community in a responsible way, unlike blindly donating materials or giving to beggars.
Dharavi's alleys are a maze, and navigating them could be a challenge. There are also reports of lone foreigners being mugged in its lanes.
Female travelers will be safer as part of a tour. It would be unconventional for lone foreign females to walk through Dharavi.
Cons:
You're inevitably making poverty an official tourist attraction, AKA "poverty porn".
Encouraging the notion of slum tourism as a way to make money, which inevitably leads to people with bad intentions doing the same in a less responsible way.
At 900 Rs+ per person, it's costly for budget travelers.
Still not sure about going on a slum tour, and want more information? Check out Sid the Wanderer's post on a walk inside India's largest slum.
If you're interested in joining a Dharavi Slum Tour, you can book one here!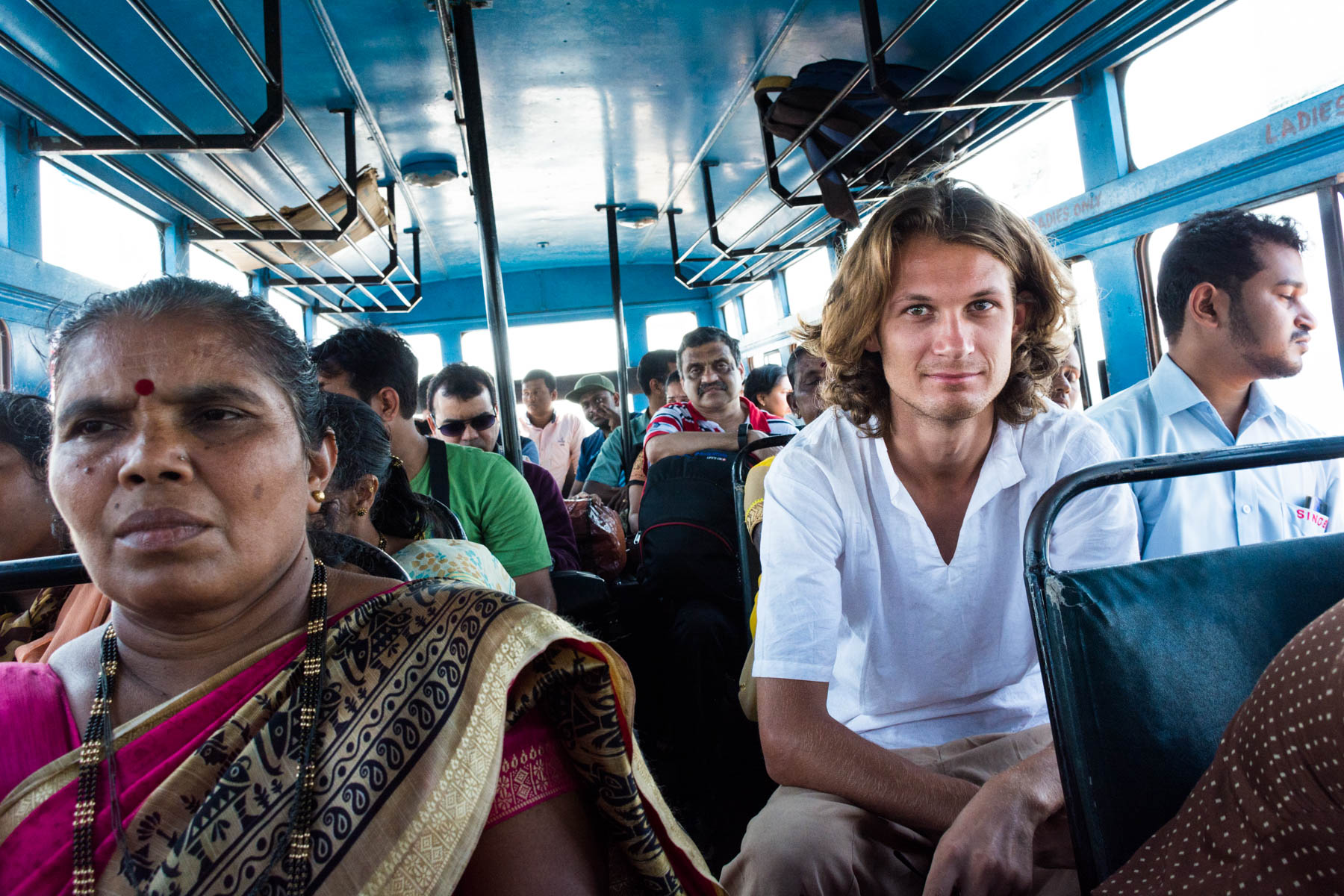 Alternatives to going on the Dharavi Slum Tour in Mumbai
If touring through slums isn't your thing, there are plenty of other ways to interact with Indians from all walks of life:
Ride in the cheapest train classes (sleeper or sitting). People love to talk on trains!
Same goes for buses. Take the regular government buses instead of the nicer private options, and be open to conversation.
Hang out in cheap tea shops or by street stalls. The further from tourist areas, the better.
Talk to kids on the street. You never know where they'll lead you, and it warms you up to their family members if they're watching from nearby.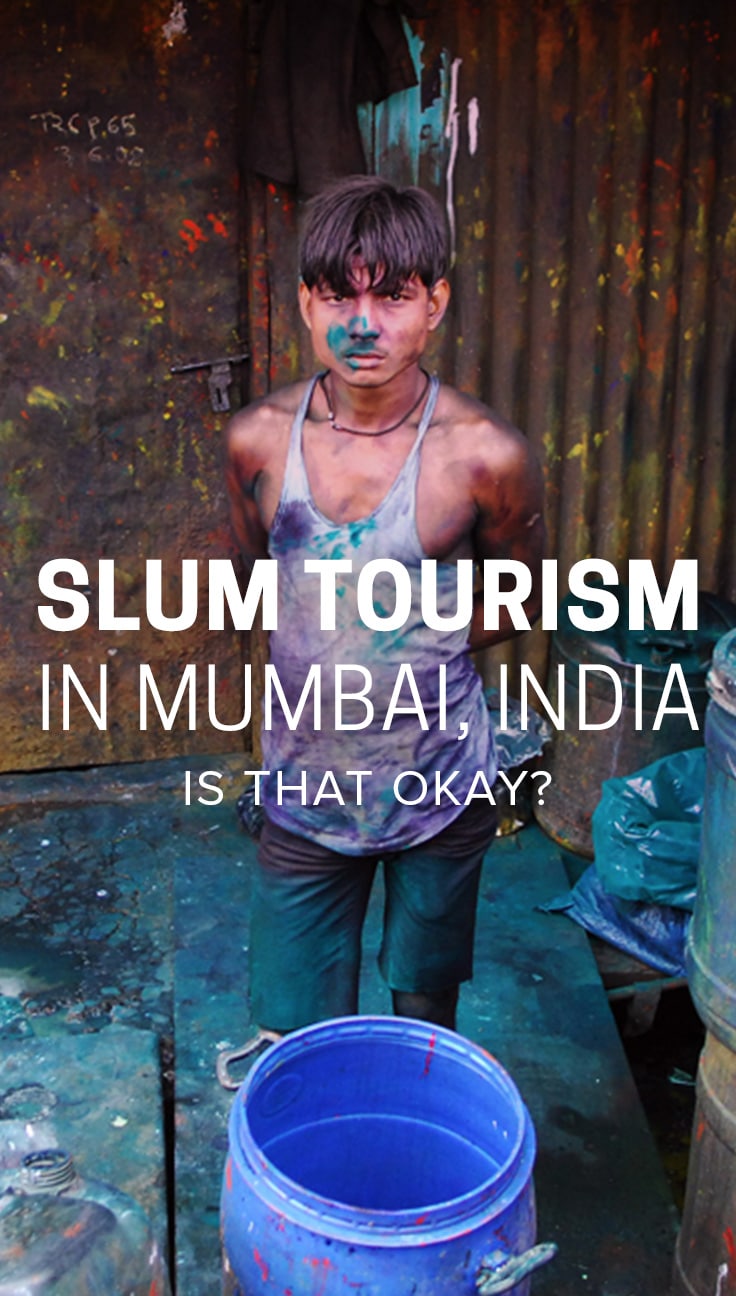 Hooray for transparency. We weren't sponsored to do this review and went on this tour out of our own interest. The views expressed here are our own. This post may contain affiliate links. If you purchase anything through these links, we get a small percentage of the sale, at no extra cost to you. This allows us to keep the site running.