Photographic evidence of an epic 3 weeks in Bhutan with Gray Langur Tours, through 50 of my favorite photos of Bhutan.
Together at the top of a mountain, we watch ominous storm clouds roll in the distance. Biting winds tangle hair as prayer flags slap and clap behind us, but we're all too distracted by the view to care. A green valley sprawls below us, forests and roads and rice paddies intertwining to weave a lush Bhutanese vista.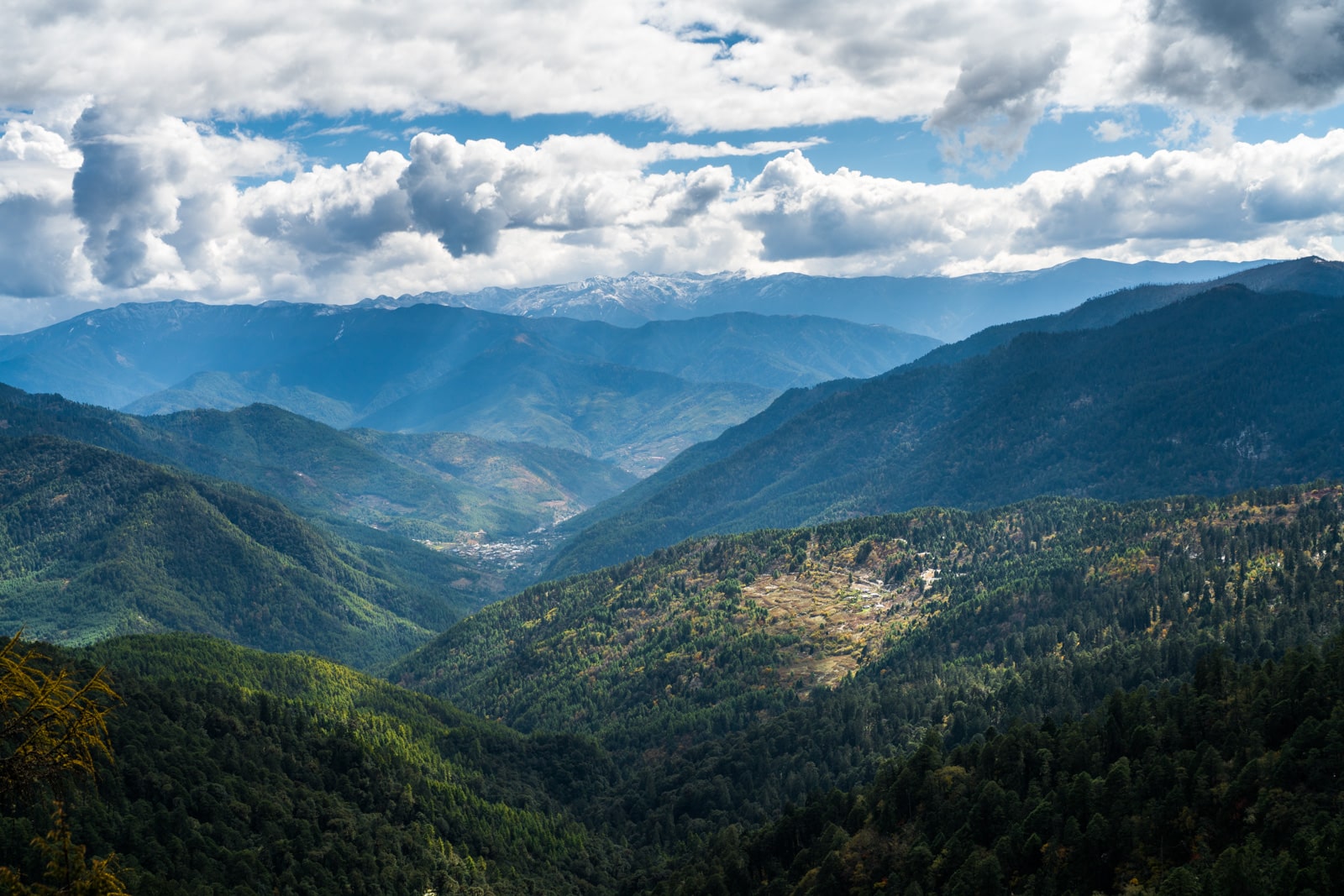 For the umpteenth time, the beauty of Bhutan overwhelms me.
I've been in the country for almost three weeks, but every time I look around, it feels like I'm seeing the country for the first time. No matter which direction you look, everything is too surreal, too beautiful. I say as much to Sebastiaan and Gabriel (founder of Gray Langur Tours), my trekking companions atop the mountain.
"I know what you mean," Gabriel laughs into the wind. "Sometimes I look at a view and want to shout 'Oh come on, this can't be real!'"
I grin. That's exactly it.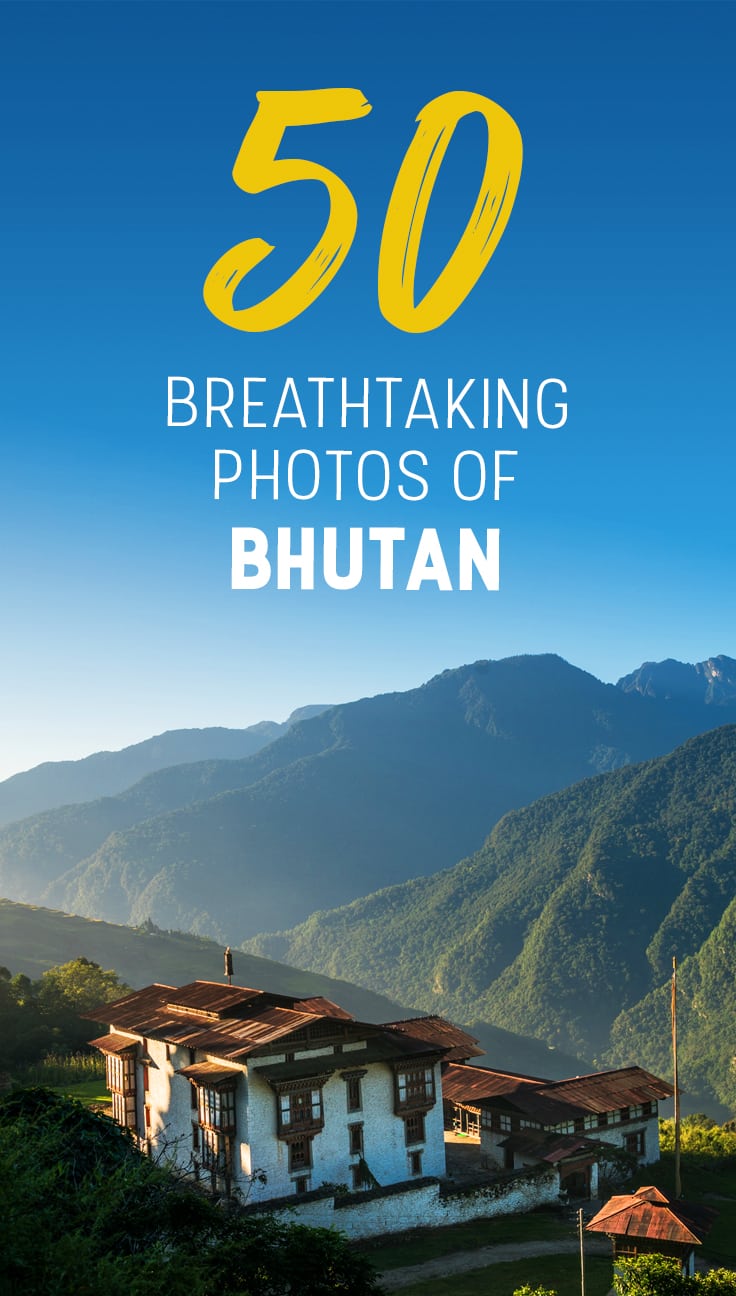 Is Bhutan really so beautiful? 
Since that moment atop the mountain, I've met endless numbers of people deathly curious about Bhutan.
I attempt to describe my love for Bhutan and its people, and though my conviction (and/or foaming at the mouth) seems to get my point across, I struggle to verbally do Bhutan justice.
Seeing is believing; it's hard to wrap your mind around the fact that such an idyllic kingdom exists without some photographic evidence.
So let's go on a little visual jaunt of my time in Bhutan… because sometimes words just don't cut it.
Photos of Bhutan: a visual journey through one of the most beautiful countries in the world
Want to travel to Bhutan?
I traveled to Bhutan with Gray Langur Tours, who sponsored the entirety of my three weeks in the country, both off and on the beaten track. In case you didn't notice, I had a blast, and totally fell in love with the country. I recommend them (and, more importantly, their guides) to anyone interested in visiting Bhutan.
Gray Langur offers both set and customized tours; contact them on their website for more details and prices. If you want more information about Bhutan, check out my guide with everything you should know about traveling to Bhutan.
Planning a trip to Bhutan and wondering about the cost? Check out my complete guide on the cost of travel to Bhutan!