Our photos of Mazar-i-Sharif, Afghanistan, showing another side to the city beyond what you see in the news.
On a dark October evening in Kabul, we were chatting with an Australian filmmaker on assignment in Afghanistan. He'd been living in country on and off for more than a decade, and was amusing us with a steady stream of tales. The conversation inevitably shifted to our own travels in Afghanistan, and at one point, the filmmaker grinned a wry smile.
"Trust me: this isn't the last time you'll be in Afghanistan. I don't know what it is, but there's something about this country that brings people back time and time again."
As he spoke those words, we found ourselves nodding in agreement—Afghanistan had already enraptured us with its divided but proud people, and its scattered remnants of great civilizations hidden underneath layers of violence and dust of the ages. But only time can prove the truth of his words.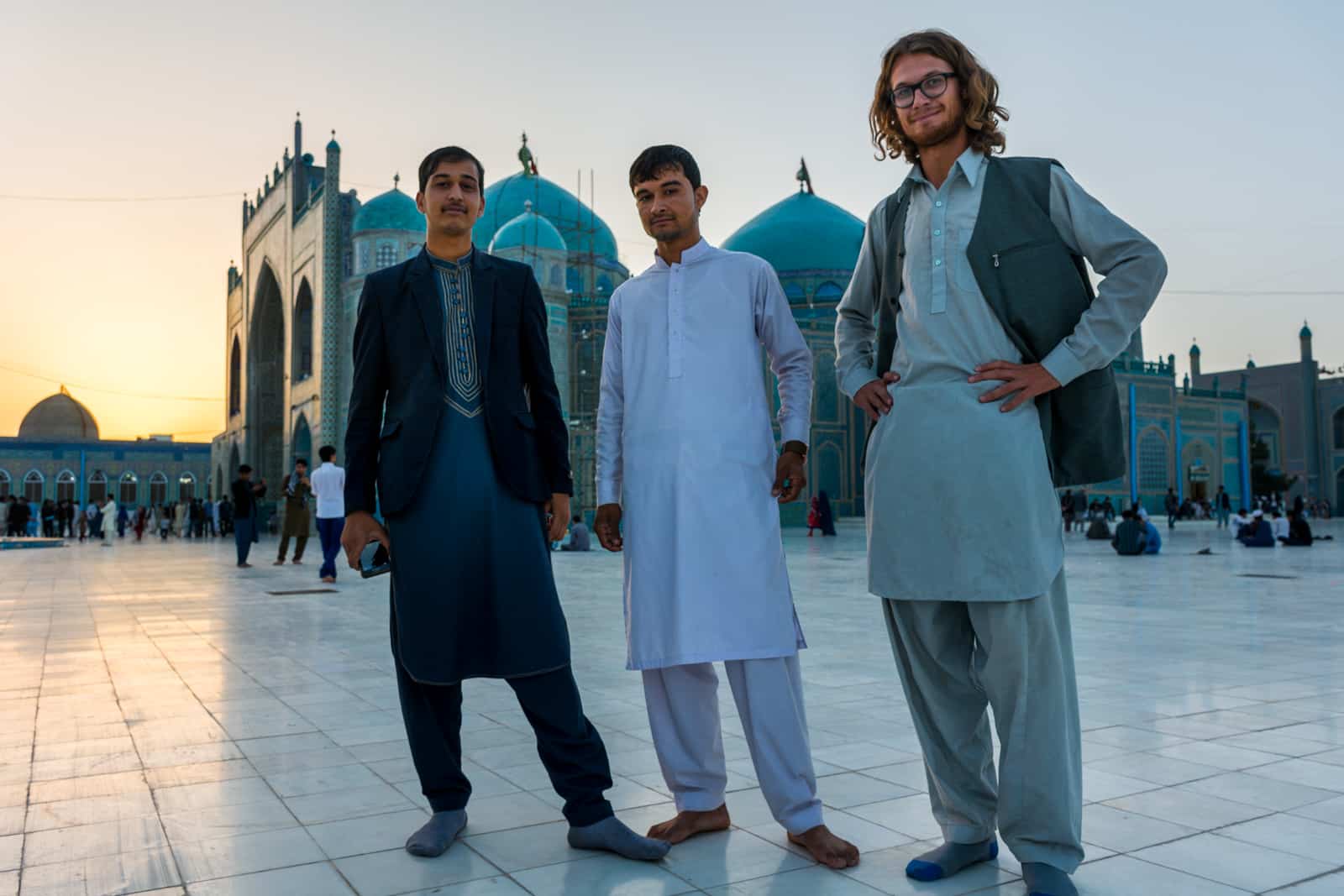 Afghanistan dreaming
Days ago, I tore through the travelogue The Places in Between by Rory Stewart, a Scotsman who traversed the center of Afghanistan on foot. His simple but poignant observations about the country had me dreaming of the things I've seen, and ended with my flicking through photos in an attempt to relive what was undoubtedly one of our most fascinating—if challenging—legs of travel.
I'm sitting on hundreds of gigabytes of photos from our weeks in Afghanistan. Many of them haven't been shared (partially because I'm woefully behind on photo editing) because I'm cautious about how I want to depict the country to others.
The wrong impression?
We've already received too many messages by people interested in traveling to Afghanistan after reading through our posts and seeing our Instagram photos… but they haven't given any thought to the risks involved. They simply assume it's another Middle Eastern country (strike one, it's Central Asian) to check off their travel bucket list (strike two) since it's not actually very dangerous, right? (strike three, peace out)
Afghanistan is a country at war thanks to both internal and external forces. Poverty runs rampant, and large swathes of its population are illiterate. Attempts to modernize are strangled by purveyors of strict, conservative Islam.
But, on the other hand, life goes on in Afghanistan. Its people have faced more struggles than many of us can even imagine, but they aren't necessarily dodging bullets and bombshells on a daily basis, as the news might lead us to believe.
Interested in traveling to Afghanistan? Make sure to check out our comprehensive Afghanistan travel guide!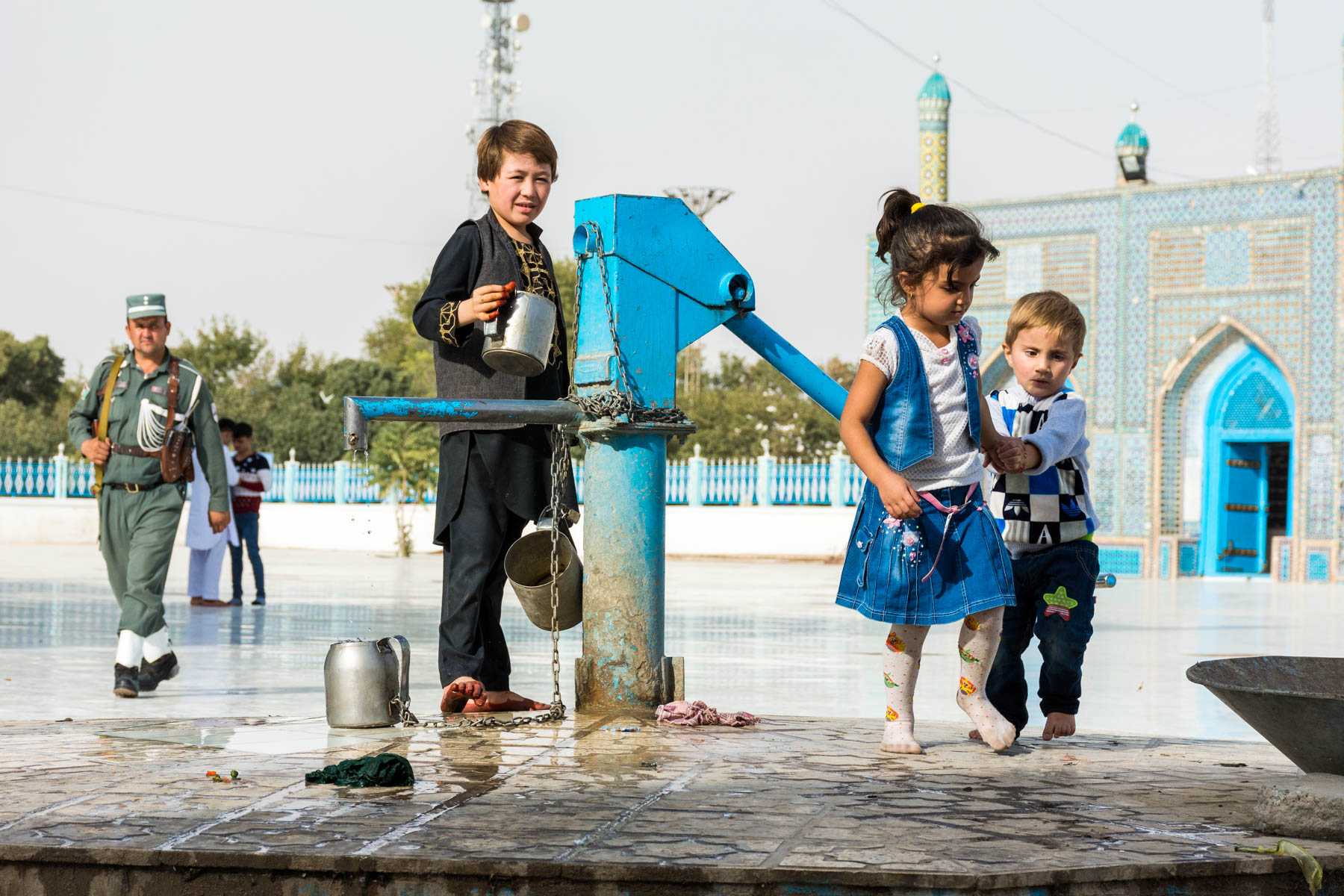 I want to share this perspective, but I don't want to present the wrong idea, either. I'm just a traveler who passed through, barely scraping the surface. I don't have deep insights into the country, I simply had a chance to see what happens beyond world news headlines. Finding a way to convey my experience with words is a challenge for me—words can be biased, and mine often run away with themselves. Photos are a much clearer way to provide a glimpse into the country.
Now that we've had several months to digest, I feel now is as good a time to share as ever.
(Plus, I've finally gotten around to editing my photos.)
I'll be sharing them in batches, since it seems unfair to reduce an entire country to one photo post. First off: Mazar-i-Sharif, the starting point of our Afghan journey.
I was admittedly on edge at this point. We still had no idea what was and was not okay to do on Afghanistan's streets. Were we dressed properly? Did we act strangely? Were we going to die?
(Answers: Mostly. Probably. No.)
But my concerns were quickly replaced with other emotions: a lot of awe, a strong dose of sadness, and much appreciation for Afghans and the lives they live.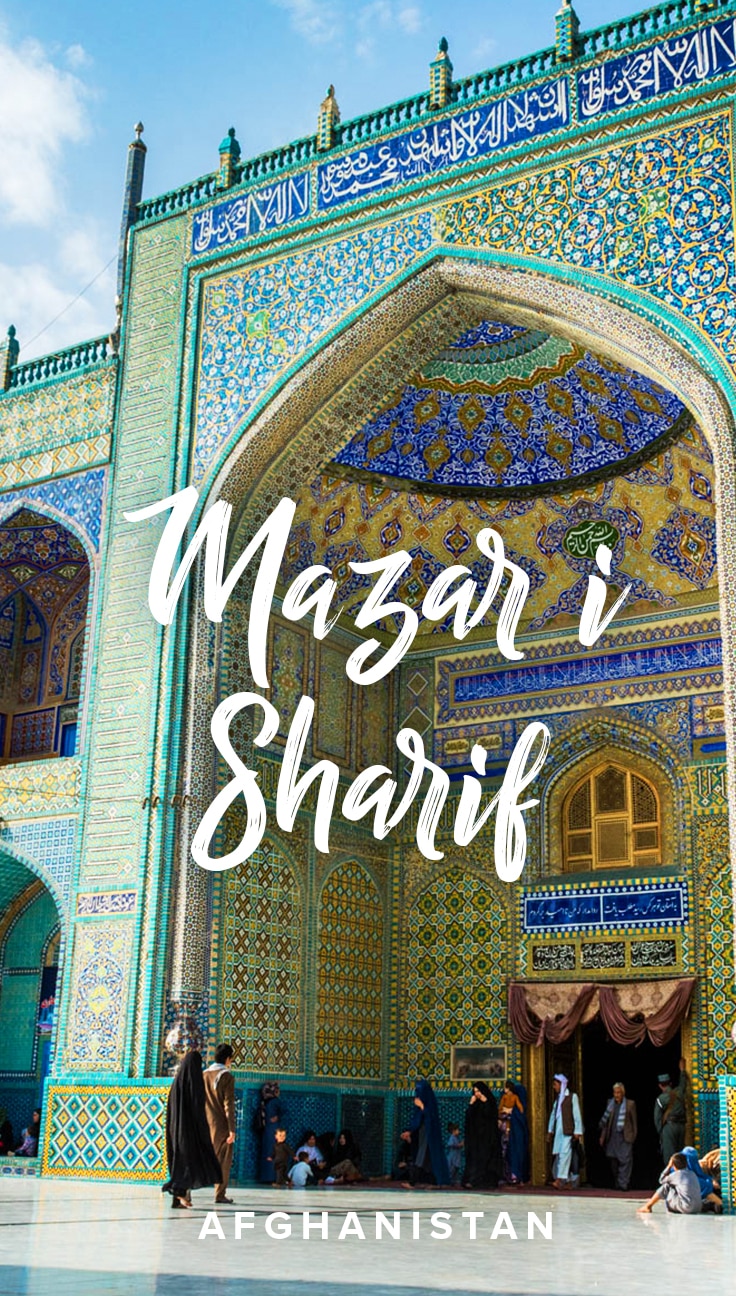 Snapshots of Afghanistan: Mazar-i-Sharif
[bscolumns class="one_third one_third_first"]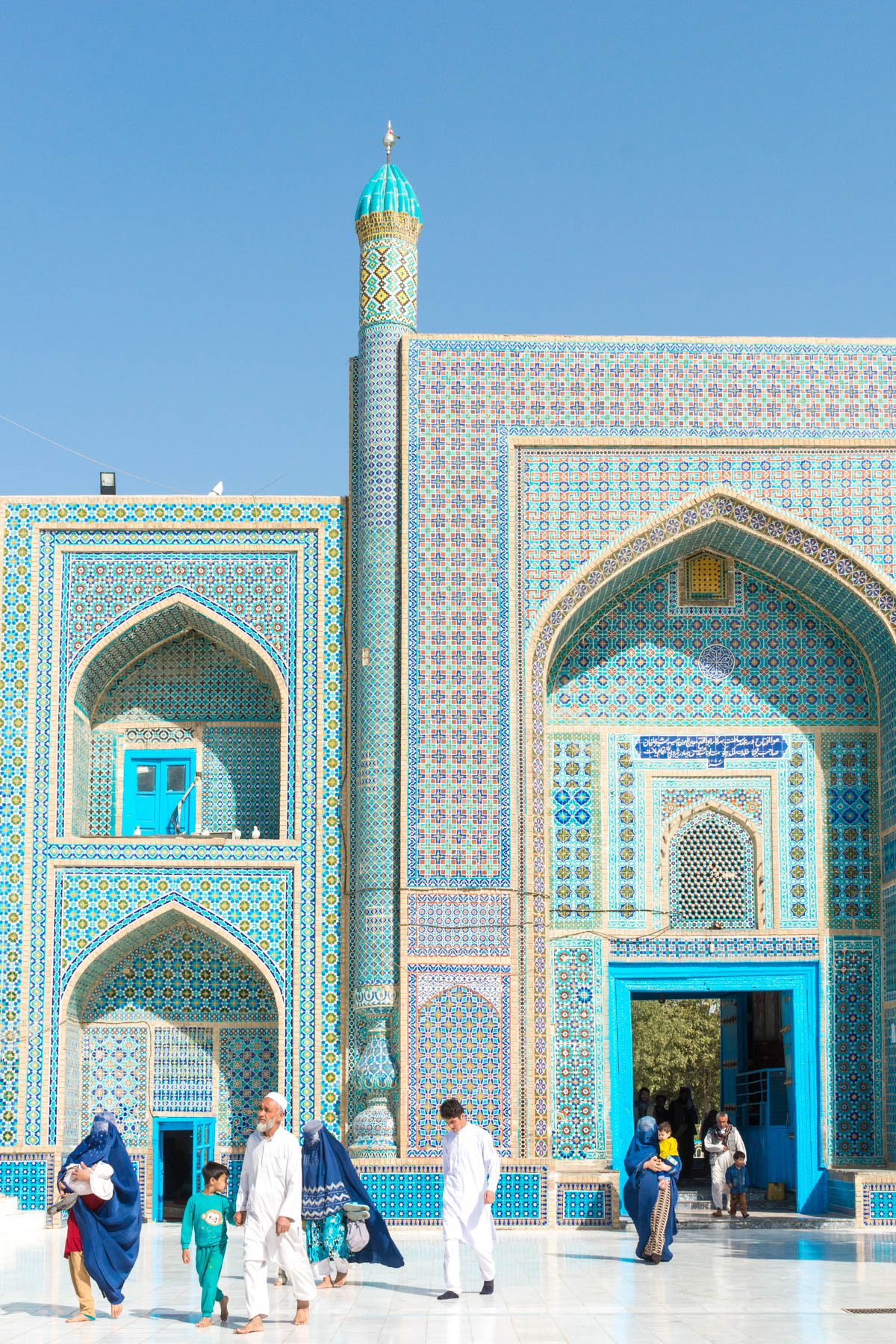 [/bscolumns][bscolumns class="one_third"]
[/bscolumns][bscolumns class="one_third_last"]
[/bscolumns][bscolumns class="clear"][/bscolumns]
[bscolumns class="one_third one_third_first"]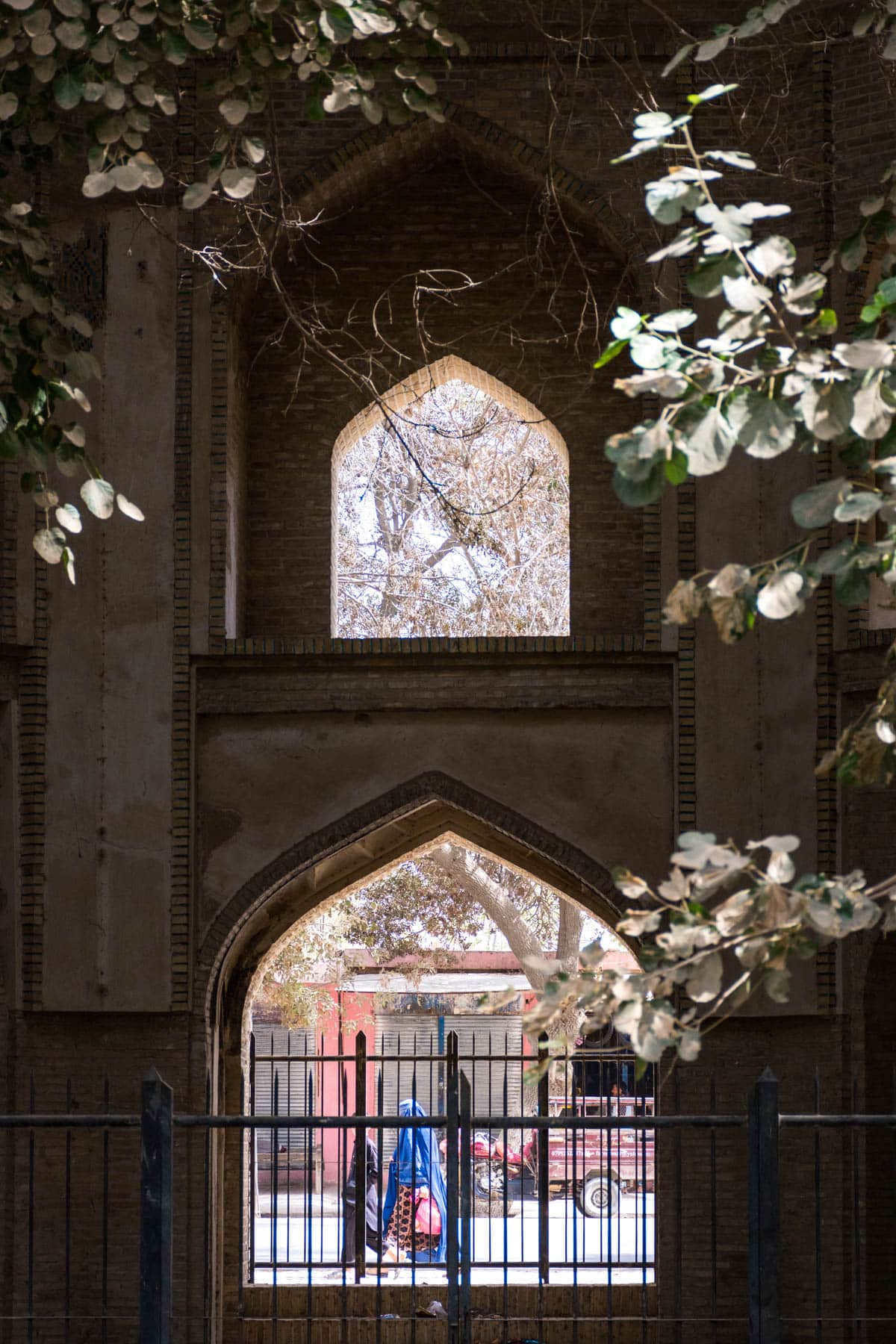 [/bscolumns][bscolumns class="one_third"]
[/bscolumns][bscolumns class="one_third_last"]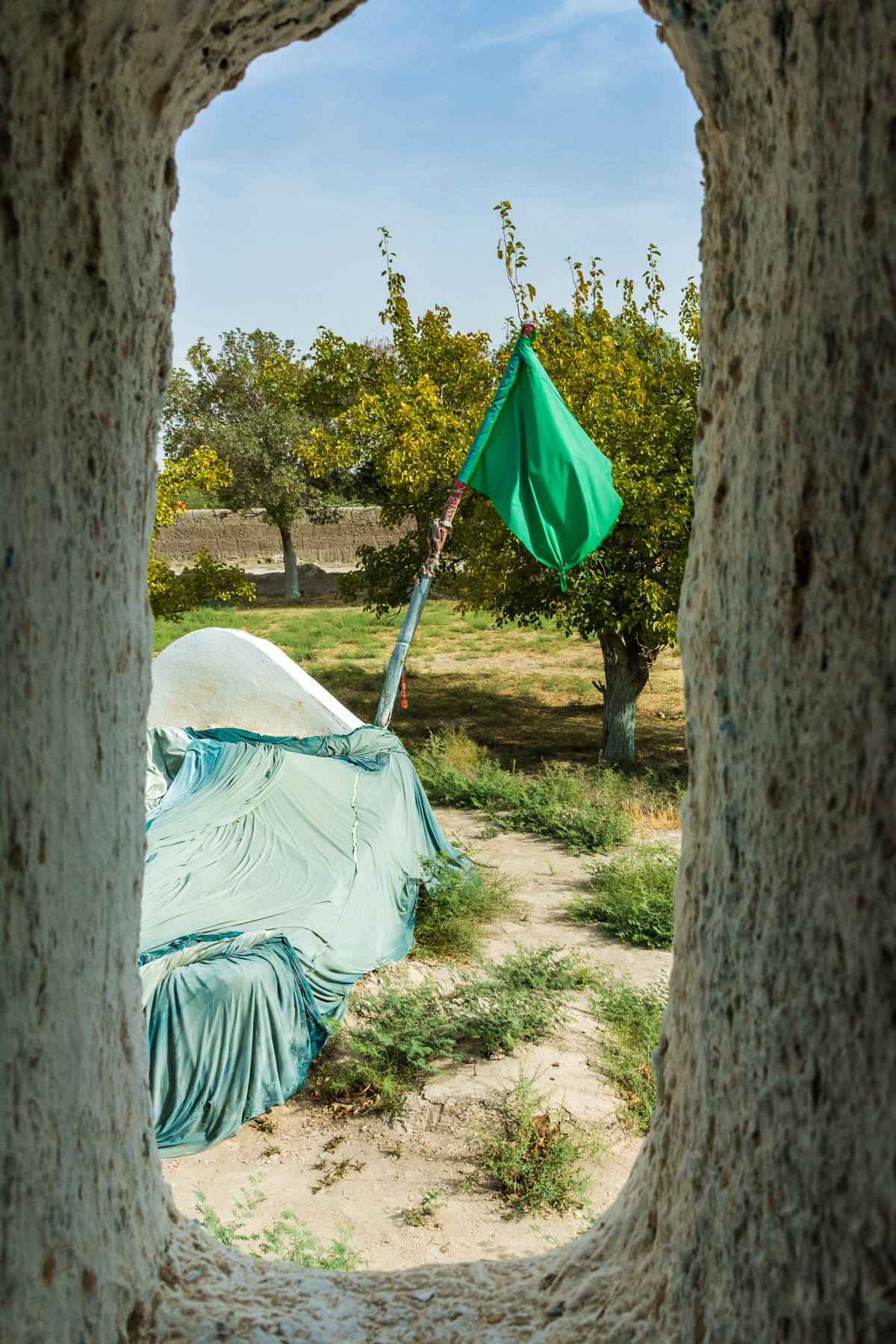 [/bscolumns][bscolumns class="clear"][/bscolumns]
Mazar-i-Sharif blew our minds—the Blue Mosque is the most beautiful building I've ever laid eyes upon—and it was only the first stop. There are more cities and more wonders on their way, so stay tuned!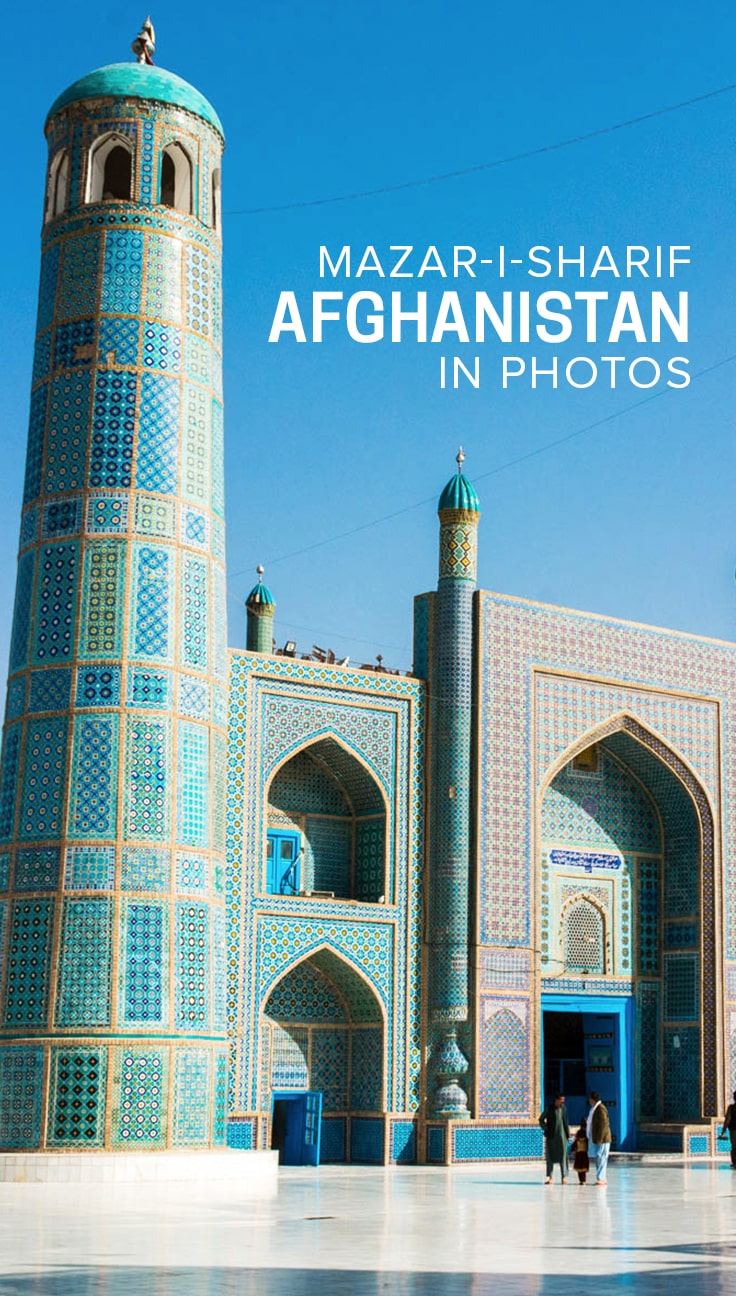 Want more on Afghanistan? Here's a little insight into why we visited Afghanistan.