Sometimes, weird situations lead to awesome pictures… like these photos of traditional tribal culture in Longwa, Nagaland in Northeast India.
I couldn't dream the scene before me if I tried.
Night has fallen on the bamboo longhouse of Nyakto, our crazy host in Longwa village, Nagaland. Multiple men dressed in warrior attire squat around a fire to smoke and cook opium. Large cameras are scattered across a table, one set up on a tripod to film what is supposed to be an interview. Nyakto's father, Yaowang, one of four remaining headhunters in Longwa, is in full regalia. Despite the getup, he mostly looks confused as Apang, a local Konyak guide, attempts to translate interview questions. Yaowang is woefully deaf, you see.
Some of the other men around the fire periodically chime in with their own translations and embellishments to the questions and answers, shouting over each other to ensure they're heard by the patriarch. A dozen children lurk in every crevice, watching with wide eyes as they chatter with each other.
At the center of the stage is Jorge, drunken Chilean director extraordinaire. A furry headhunter headdress sits atop his hair, and what can only be described as headhunter bling—a necklace of four carved metal heads—hangs around his neck. He's been polishing off a 1-liter water bottle filled with whiskey throughout the evening, and is completely and most utterly intoxicated.
"Look at this shot. I am such a good director," he slurs to me at one point, motioning at his expensive camera's screen as he films nothing particularly remarkable. Most of his evening is spent asking Yaowang biased interview questions, in between attempts to quiet the village peanut gallery (an entirely impossible task).
Amusingly enough, Jorge is the reason this whole scene is taking place.
Lights, camera… wait, what are we doing?
Earlier in the day, Jorge came to the village to film Longwa's culture and traditions as part of a larger documentary about tribal culture… and word got out that he was offering money to his film's participants. Originally, the plan was to film Nyakto, Yaowang, and another elder tribesman, but a handful of other men appeared, dressing up and waffling about as Jorge tried—and failed—to make the crowd do something coordinated and/or exotic.
Eventually, the sun set, and Jorge moved the show indoors to our current spot by the fire to film the interview. As the chaotic shouting and chatter continues, Jorge grows increasingly drunk frustrated.
"They don't know what they're doing, see. They're just a bunch of junkies." His derisive words drift through my ears as his woefully toxic whiskey breath wafts through my nose.
As if the irony wasn't enough, Nyakto, our opium-addicted homestay host, stalks past irritatedly. He makes a crazy motion with his hands, "Drunk. He is not a good man." He continues to grumble as he disappears to the kitchen area to shout about dinner.
You know you've gone wrong when you're so intoxicated it upsets a man high on opiates during all waking hours of the day.
Snapshots of traditional tribal culture in Longwa village, Nagaland
Though the documentary filming was contrived and chaotic at best, it was still a good chance for us to see the colorful Longwa tribal culture on display. Over the course of two days, we were treated to dashing sashes, headhunter tales, and chants galore. It would be a shame not to share some snippets of what we've seen, especially as Longwa's headhunter culture slowly makes way for contemporary Christianity.
Without further ado, here's a photographic peek into the culture and traditions of Longwa village, Nagaland.
[bscolumns class="one_third one_third_first"]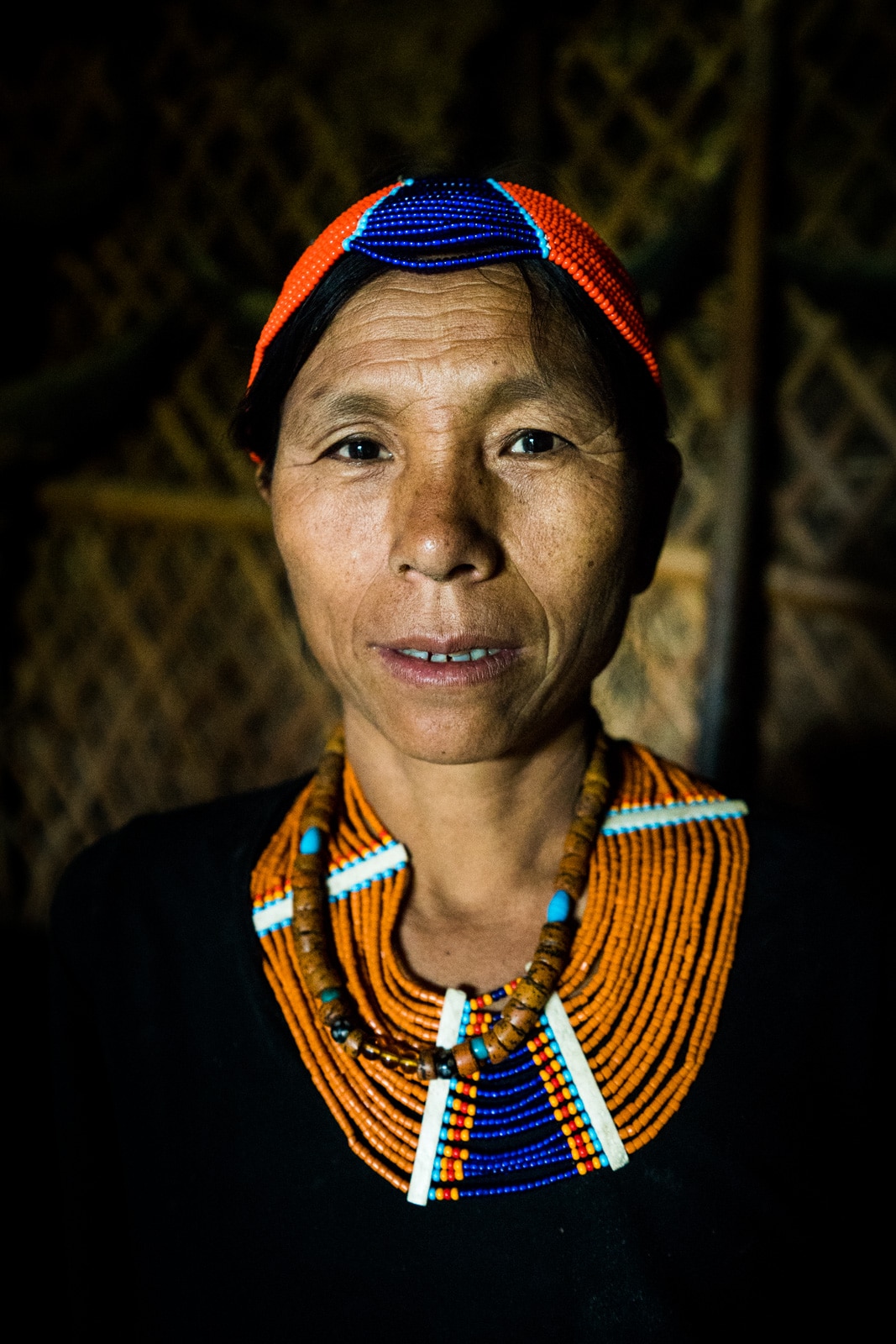 [/bscolumns][bscolumns class="one_third"]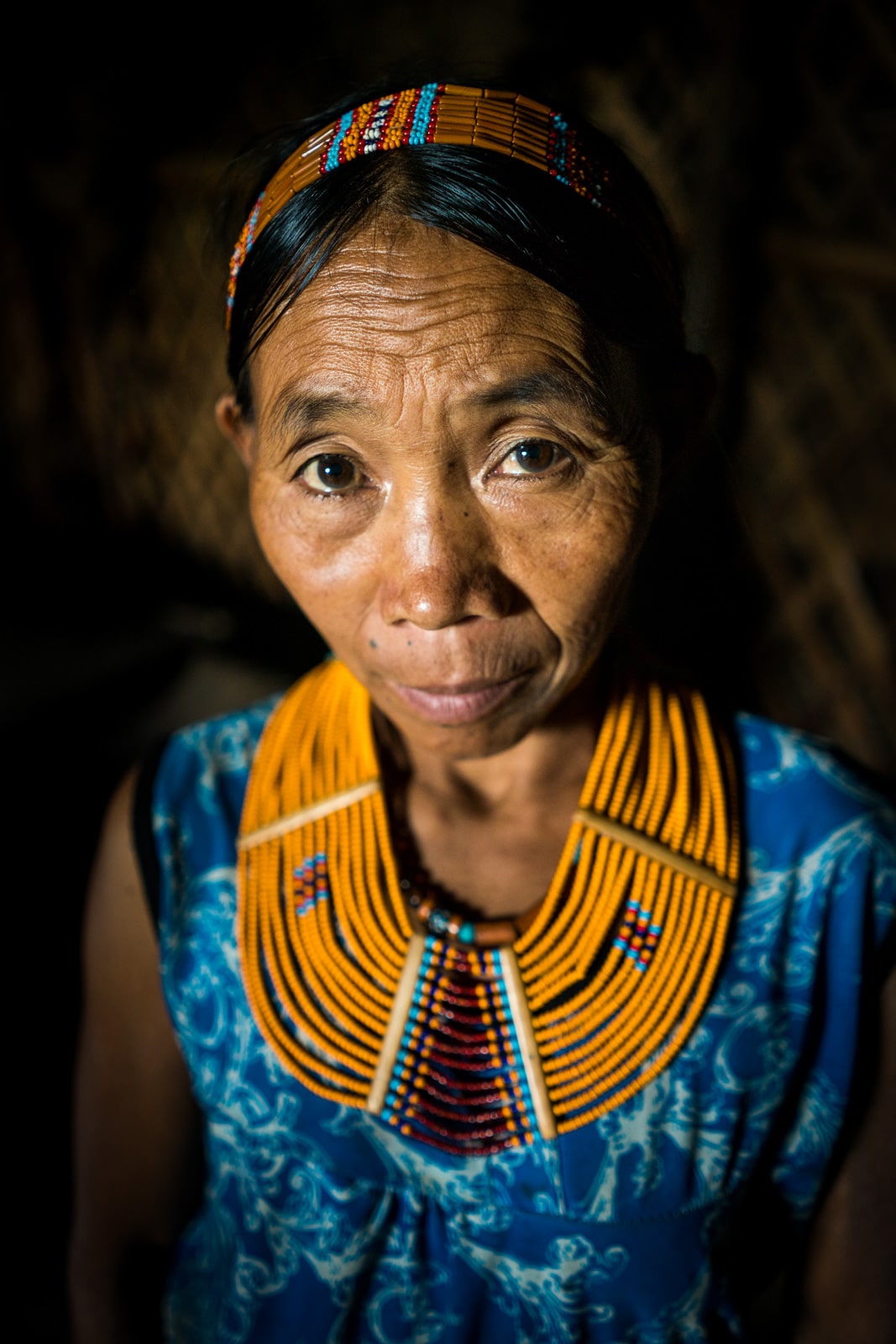 [/bscolumns][bscolumns class="one_third_last"]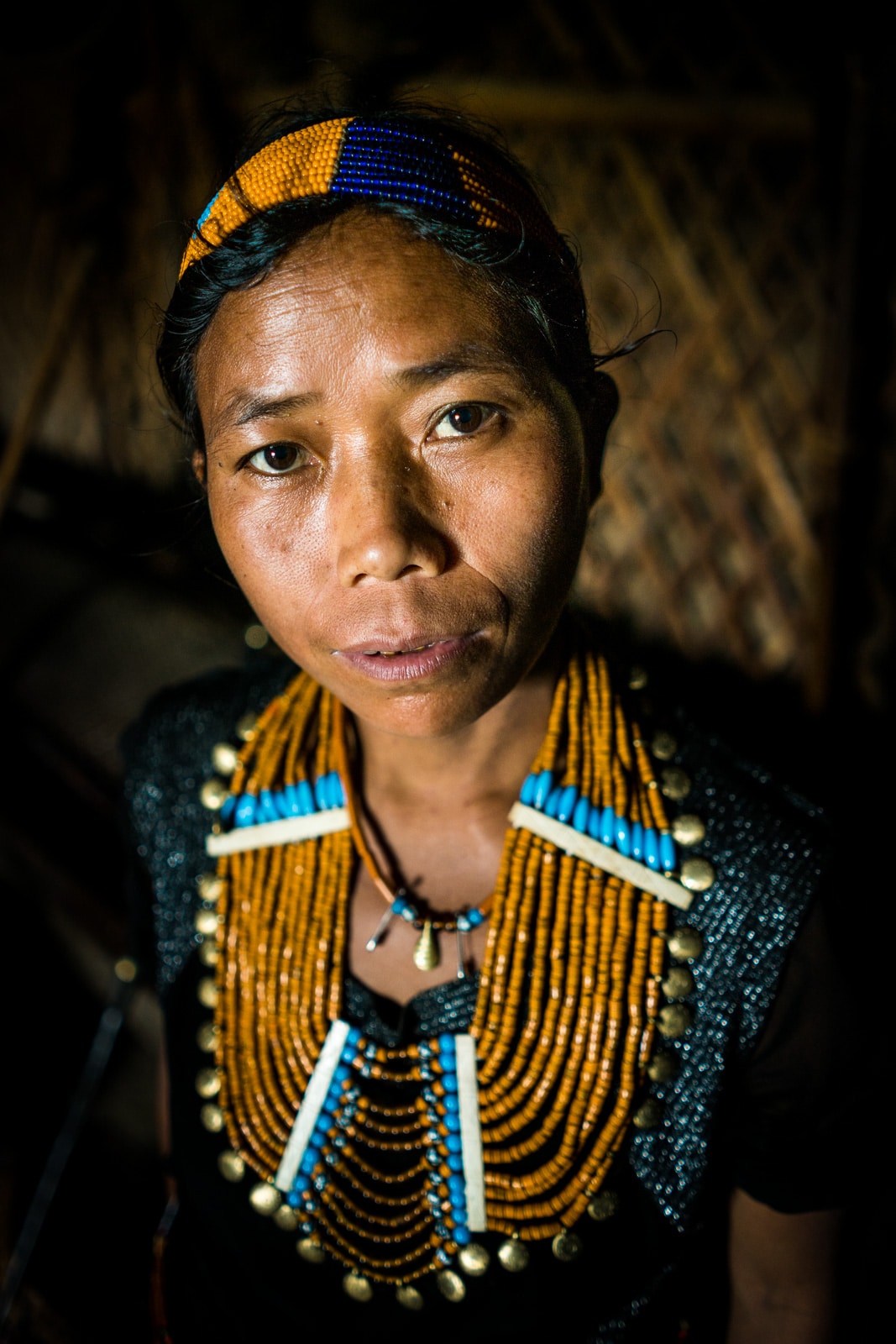 [/bscolumns][bscolumns class="clear"][/bscolumns]