The Pakistan – China border crossing at Khunjerab Pass is relatively straightforward, provided you're carrying a visa and a healthy dose of patience. It's also absolutely gorgeous, and definitely worth the trek if you're heading to China. Below you can find my guide on crossing the Pakistan – China border at Khunjerab Pass.
Before you go to the Khunjerab Pass
Perhaps a bit obvious, but make sure you have your Chinese (or Pakistan) visa in hand before trying to cross the border! Most people can get an evisa for Pakistan nowadays. Getting a visa for China is a bit more tricky, so make sure to do your research about getting a Chinese visa before heading to Khunjerab Pass.
For more information on traveling up the Karakoram Highway towards the China border, check out this great Karakoram Highway guide from Against the Compass. If you're just visiting Khunjerab Pass, you don't need a visa.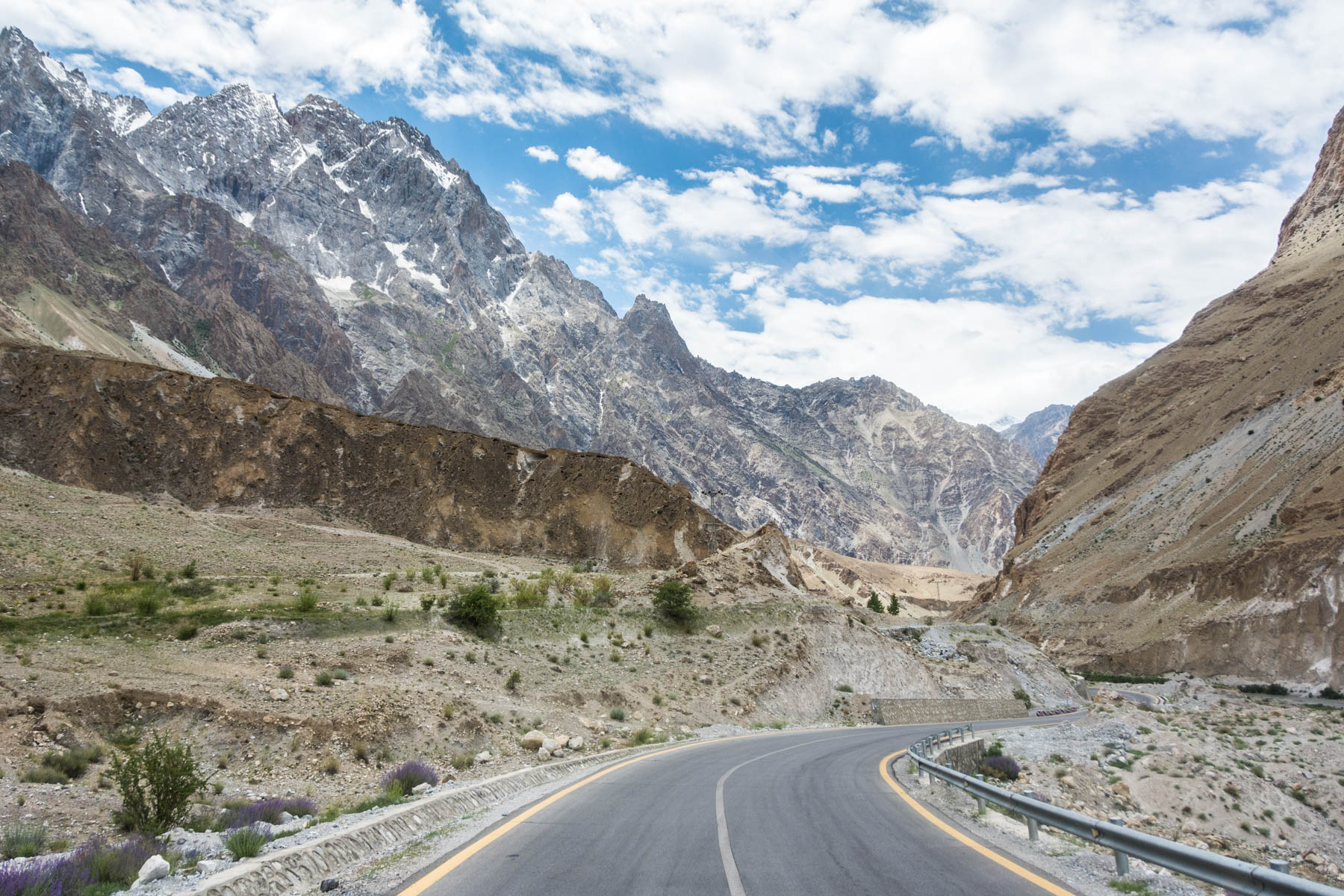 Getting to Sost
The journey towards the Khunjerab Pass starts from Sost. To call Sost a town is a bit of an overstatement. It's basically a street with some shops and hotels. If you're using public transport to cross the border, you should arrive the day before departure. If you have your own transport, you don't have to stay here unless you really want to (whatever floats your boat). Buses from Aliabad to Sost leave when full, and cost 240 Rs per person.
Getting a bus to China via the Khunjerab Pass
There are several bus companies that go to Tashkargan in China. NATCO and PTDC are the most reliable. Their offices are towards the end of the main road in Sost. Just walk in the direction of the immigration office.
According to locals, NATCO is more comfortable, but looking at the buses I didn't see much difference. A ticket is 2,800 Rs per person, about $28, for NATCO. PTDC is a bit cheaper at 2,600 Rs per person, or $26. Buy your tickets the day before departure!
Due to recent changes in immigration policy, fewer people are traveling from Pakistan to China nowadays. This means it's not given buses will go on your desired day. If you are under time constraints, it's best to head to Sost a day early to make sure a bus will go when you need it to.
Baggage check and immigration
On the day of, head to either the bus ticket office or the immigration post, at the end of the main street. The bus is timetabled to leave at 8:30, but probably won't leave until 11:00 or so. At the immigration post every. single. bag. will be searched. As a foreigner, your stuff will only get a cursory check, but many bags are turned inside out. There will also be a sniffer dog.
Next, an immigration officer will check your passport and give you an exit stamp. If you've been in Pakistan for more than four weeks, they will also force you to take polio drops… even if you're vaccinated. I've heard several reports of border officials in China requiring proof of polio vaccination, but I was neither asked for these nor for the yellow polio card they gave me after literally forcing polio drops down my throat.
After all this, the bus will leave, and a very scenic journey begins. Make sure to keep 800 Rs ($8 or 50 RMB)  per person since you'll be forced to pay the Khunjerab National Park fee. I tried to argue against this, to no avail. Your passport info will be noted down one more time just beyond the park's entrance.
The Pakistan – China border crossing at Khunjerab Pass
The ride to the Chinese border takes about three hours. You'll drive right through the gigantic totalitarian gate, so don't expect to take any photos for the scrapbook there.
The border crossing building is a kilometer or so away from the big gate. Once there, it can take several hours before you leave. All bags will be checked again, this time more thoroughly. You'll also be placed in an X-ray machine… so don't try to smuggle anything up your butt.
If you have any sensitive photos or materials on your phone or computer, make sure to hide them ahead of time. Though the guards only checked my mobile phone files, others in my party had to show all of the photos on their laptop, and I've heard horror stories of guards going through every. single. file. on others' devices. Save yourself some time and hide files.
Make sure to bring food and plenty of water, since the border checkpoint is around 4,600 meters high and there are no snack stops along the way. According to Pakistanis, dried apricots are a great way to counter altitude sickness, and are widely available all throughout the towns leading up to Sost.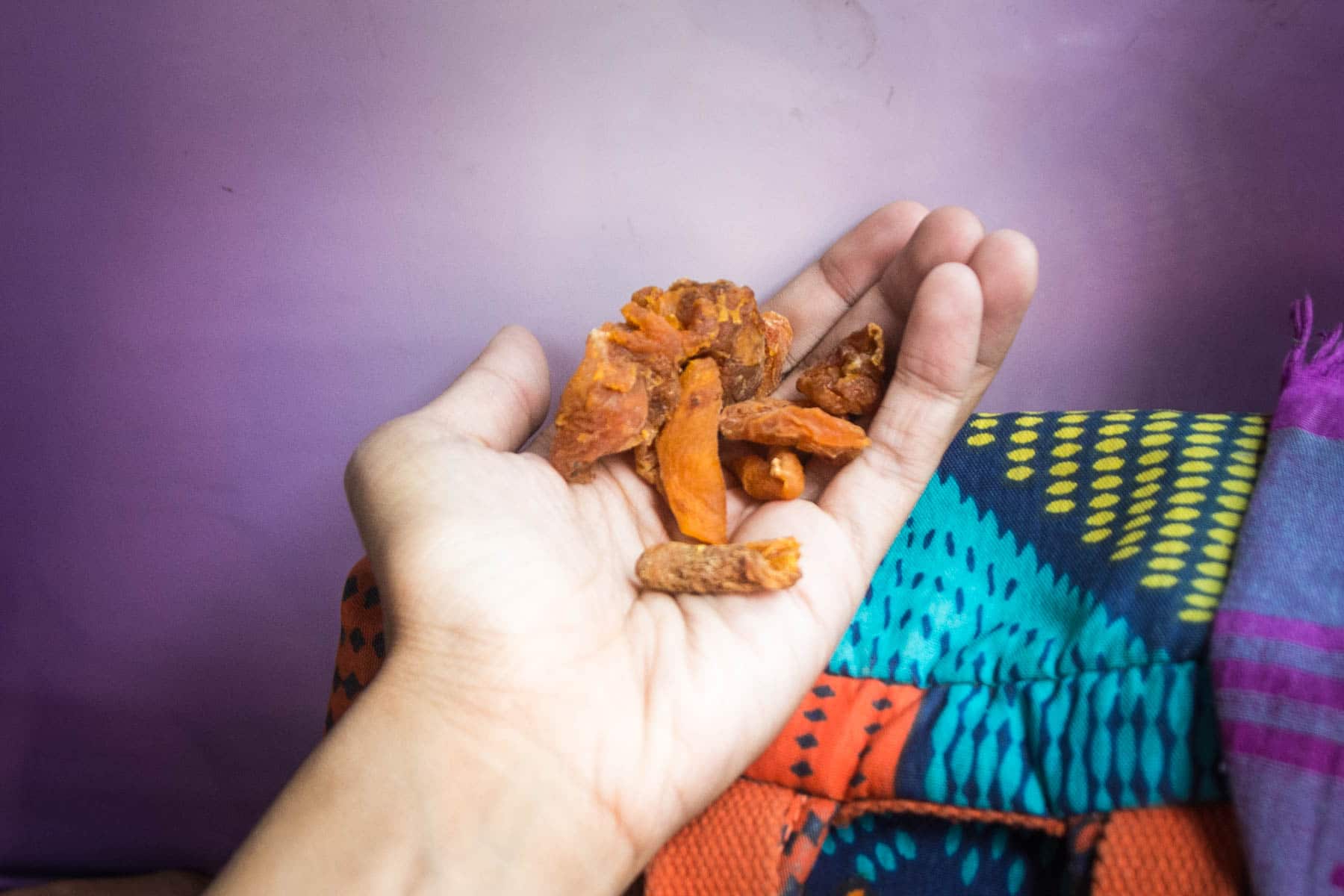 Arriving in Tashkargan from Khunjerab Pass
Tashkargan is another two to three hours drive after the checkpoint. Here, your bus/mode of transport will be disinfected (no joke) before you can go through customs. Western foreigners usually get preferential treatment but expect to be there for a while if you're with your own transport.
Most backpackers stay in K2 hostel, a chill hangout about half an hour walking from the immigration office. Dorms and private rooms are available. I paid 160 RMB ($24) for a pimping private double with bathroom. A bit expensive compared to Pakistan, but hey, you gotta have a little bit of luxury every once in a while!
Important: if you're driving yourself, don't forget to get a guide. Overlanders are required to have a guide waiting at the immigration office in Tashkargan, which should be with them anywhere in Xinjiang. Check out the Caravanistan travel sharing forum to find buddies, since it's pretty damn expensive.
Yay transparency: there are affiliate links in this post. Basically, how it works is that if you buy the product that's linked, we get a small commission at no extra cost to you. We promise we only link products we actually like (trust us, we've downed several kilos of ORS by now), and it helps us to cover the costs of running the blog! Plus, we'll love you forever and ever.