10 things that should be on every first timer's Pakistan bucket list, from a girl who's spent more than four months traveling the country from top to bottom.
Want to experience a side of Pakistan the average first-timer won't see? Sign up for one of my Pakistan tours!
It's no secret that I love Pakistan.
This is my third time in the country. I'm writing this from a porch overlooking snow-capped mountains of Gilgit Baltistan with a cup of hot chai at hand. After a chat with the friendly manager of my guesthouse, I'm going on a quest through a postcard-perfect valley of green trees and small villages in search of local honey from a roadside beekeeper.
If that image doesn't make you want to book a plane ticket ASAP, I don't know what will.
Protip: Heading to Pakistan? Check flight ticket prices on Wego.ae.
Of course, with a country as massive and diverse as Pakistan, figuring out where to go and what to do can be an intimidating task… First-timers, never fear, I'm here to help a traveler out! Here are 10 things I recommend every tourist try on their first trip to Pakistan.
The perfect Pakistan bucket list
1. Witness a state of trance during dhamal at a Sufi shrine.
Sufis are like the mystics of Islam; they share their love of God through music and poetry, believe in introspection rather than following a set creed, and are tolerant of people from all castes and religions.
Shrines of Sufi saints are scattered all over Pakistan, and some of the larger shrines transform into a place of ritual on Thursday evenings for dhamal. Expect pounding drums, whipping hair, smoky surroundings, and men literally spinning and dancing themselves into a trance.
Trust me, this is far more raw and primal than those white-robed whirling dervishes you saw in your aunt's Turkey Trip photo album.
2. Power through a plate of biryani in Karachi.
Deceptive biryani is one of the staple foods of Pakistan, as it should be. It looks like a simple plate of rice and meat, but dig into the layers of fluffy rice, and you'll find a smorgasbord of spices far more complex than your eyes led you to believe.
Lahoris and Karachiites like to battle it out over which city makes the best biryani. Sorry Lahore, your food culture is great, but I think Karachi wins the biryani prize. For some of the best biryani on this side of South Asia, try out The White Biryani if you're in for an upmarket meal, or Hajji Biryani if you're staying in the old city.
3. Watch the sun rise (or set) over some of the highest mountains in the world.
There's nothing like seeing Nanga Parbat, the world's 9th highest mountain, lit with gold as the sun rises over its peaks from the grassy Fairy Meadows.  Watching Rakaposhi awash with sunset hues from a terrace in Hunza Valley is another sight to behold. Or how about traveling from Skardu to the Karakoram mountains? So many mountain ranges, so much to choose from.
More intrepid explorers can watch the sun greet the sky over K2, the world's second highest mountain… but that's another story entirely. Unless, you know, you're able to spend two weeks trekking through the high Himalayas just to catch a sweet sunrise.
4. Play explorer amongst the ruins of Moenjodaro, one of the world's earliest major civilizations.
Situated along the Indus River in Sindh province, the crumbling remains of UNESCO-listed Moenjodaro are more than four thousand years old.
They might not look like much at first sight, but the ruins spread across more than 2.5 square kilometers of land. If you can beat the heat of Sindh—or come in winter, a much smarter idea—grab a bottle of water, a knowledgeable guide, and get exploring!
5. Poke around in an old haveli.
A hearkening to grandeur past, some of Pakistan's old city streets are lined with havelis, elaborate mansions once occupied by the land's elites. Many of the havelis are in sorry states thanks to decades of neglect, but the peeling paint and fading wood reinforce their historical status, rather than detracting from it. In my humble opinion, anyway.
Though the elites have since moved on to new air-conditioned homes in gated enclaves, many of the havelis are still occupied. Some are watched over by servants or caretakers, while others have been handed down to extended family members. It may seem strange, but if you're bold enough to ask, many people will happily let you in to take a peek at their historical home.
If you'd rather not barge into strangers' homes—or just want to see a haveli restored to some of its former glory—the Sethi House in Peshawar is a good place to start.
6. Lounge luxuriously under fruit trees in Hunza.
Fresh fruit can be found all over Pakistan if you come in the right season, but for a properly paradisiacal experience, head to Hunza Valley in summer or autumn.
Trees sagging under the weight of ripe cherries, apricots, and mulberries line paths throughout the valley. Most locals are so inundated with fruit, they won't mind if you pluck a cherry or two from the tree. Be a good tourist, say hello, and ask before you pick—more likely than not you'll be loaded up with more produce than you can shake a stick at!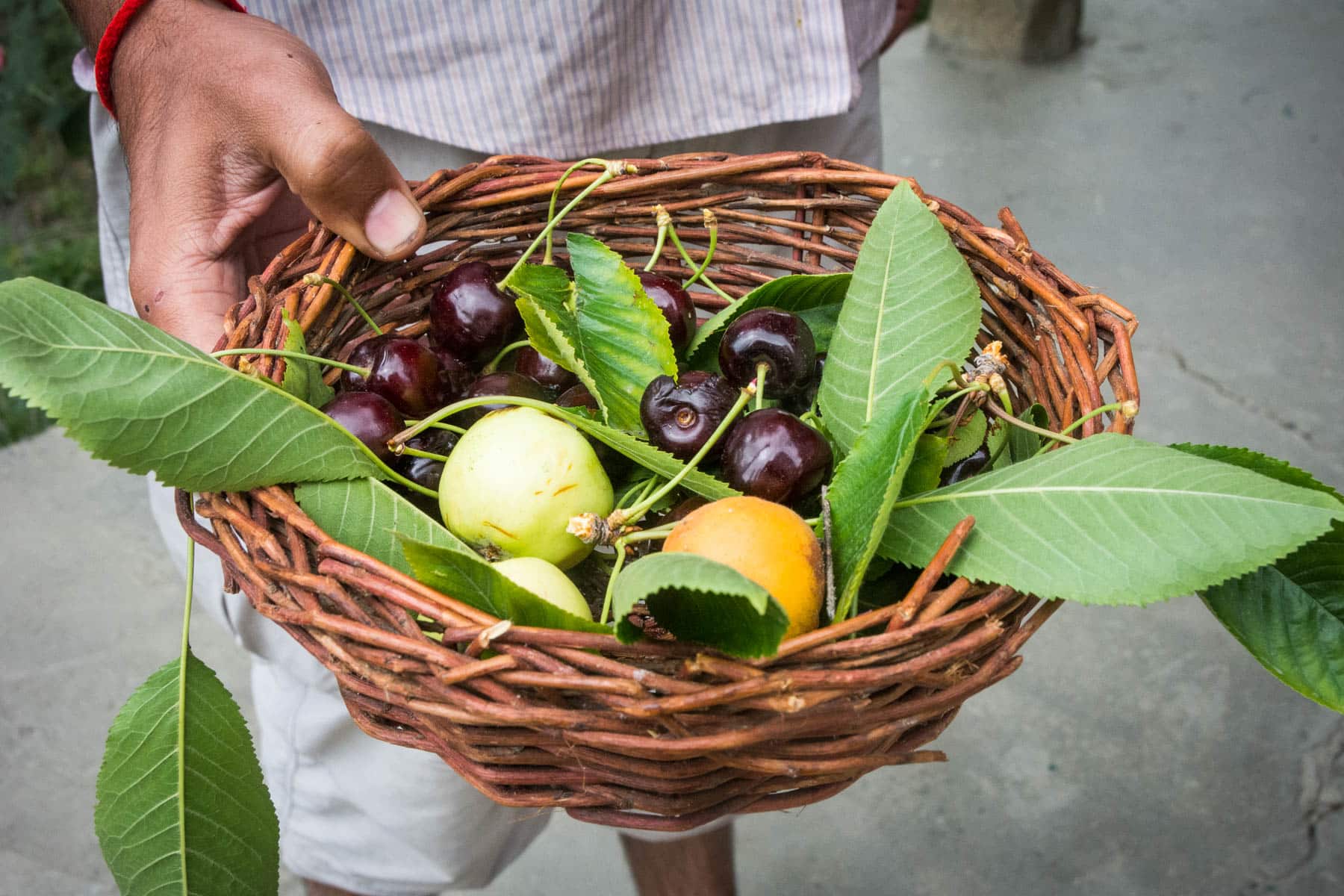 Best of all, many guesthouses have small gardens with charpoys, a kind of bedframe used for sitting and sleeping. There's nothing quite like lazing with a good book on a charpoy in the sun, plucking apricots from above whenever hunger tickles your belly.
7. Let a Lahori bombard your belly with food.
Karachi may have the best biryani, but Lahore's foodie culture is akin to religion. They say "one who hasn't seen Lahore has not been born"; I say those who have never dined in Lahore have never truly eaten.
Lahoris' lives revolve around eating… at any time of day. Don't be surprised if someone suggests dinner at 1 in the morning, or proposes stopping at just one more must-eat place right after a big meal.
Find a Lahori friend—not difficult, given Lahore is one of the most friendly metropolises in the world—get your glutton on, and lose yourself in a never-ending parade of frothy Punjabi lassi, sizzling karahi, piping hot jalebi, juicy kebabs, crispy halwa puri… the list goes on.
Protip: If at a loss when it comes to meeting locals, try using Couchsurfing to meet up with locals in your city, or ask who's in town in the Backpacking Pakistan Facebook group.
8. Snap a selfie at one of the world's highest border crossings.
I'm not one for selfie culture, but it's not every day you can huff and puff at the world's highest paved international border crossing!
Khunjerab Pass is the highest point on the famed Karakoram Highway, and the only border crossing point between Pakistan and China. The gated crossing sits at a whopping 5,000 meters (16,404 feet) above sea level.
The road trip to the border is immensely scenic in itself, taking you past mountain cones and otherworldly high altitude landscapes before you enter the rocky Khunjerab National Park. If your itinerary entails crossing the border into China, double the fun: you can tell your folks at home that you crossed a border so high there were oxygen machines in the waiting room!
9. Have your mind blown by Pakistan's truck art.
Pakistan might be the only country in the world where highways are just as scenic as side roads. Not because they're pretty, mind you, but because they're filled with the most spectacular trucks you'll ever see in your entire life. Guaranteed.
Truck art—and bus art and tractor art and rickshaw art—is a world apart in Pakistan. Standard truck bodies are stripped down and given a rainbow treatment, then decorated with clinking steel cutouts, whirring thingamajigs, eye-popping paintings, and luminous LEDs for nighttime cruising.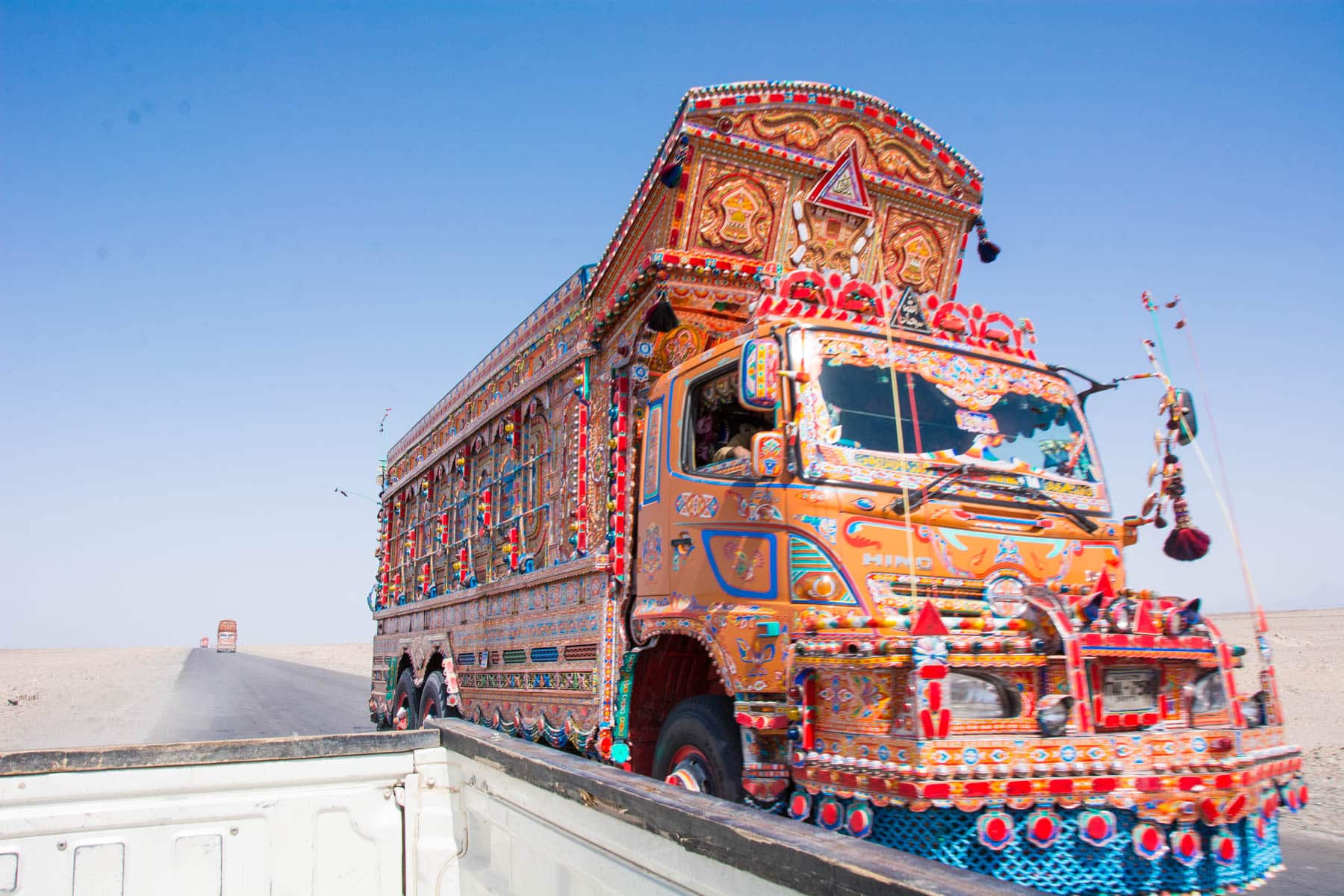 At the right time of day, highways can look more like a carnival than a motorway. Skip the art museum, and head out to Pakistan's streets to bask in the country's most impressive art display.
10. Stay in someone's home to experience the full extent of Pakistan's famous hospitality.
It's no secret that Pakistanis are among the most hospitable people in the world. From cups of chai with strangers on the street to being shown around by someone you met moments ago, Pakistanis believe guests are a blessing, and it shows.
To experience the full extent of the country's hospitality, don't be shy about accepting offers to stay in someone's home. Homes are the best place to experience the local culture, and you'll be sure to get the full immersive experience. While staying at people's homes, I've met entire families, explored the depths of different cities, and eaten some of the best (home-cooked) Pakistani food I've had to date. Heck, I've even been taken duck hunting!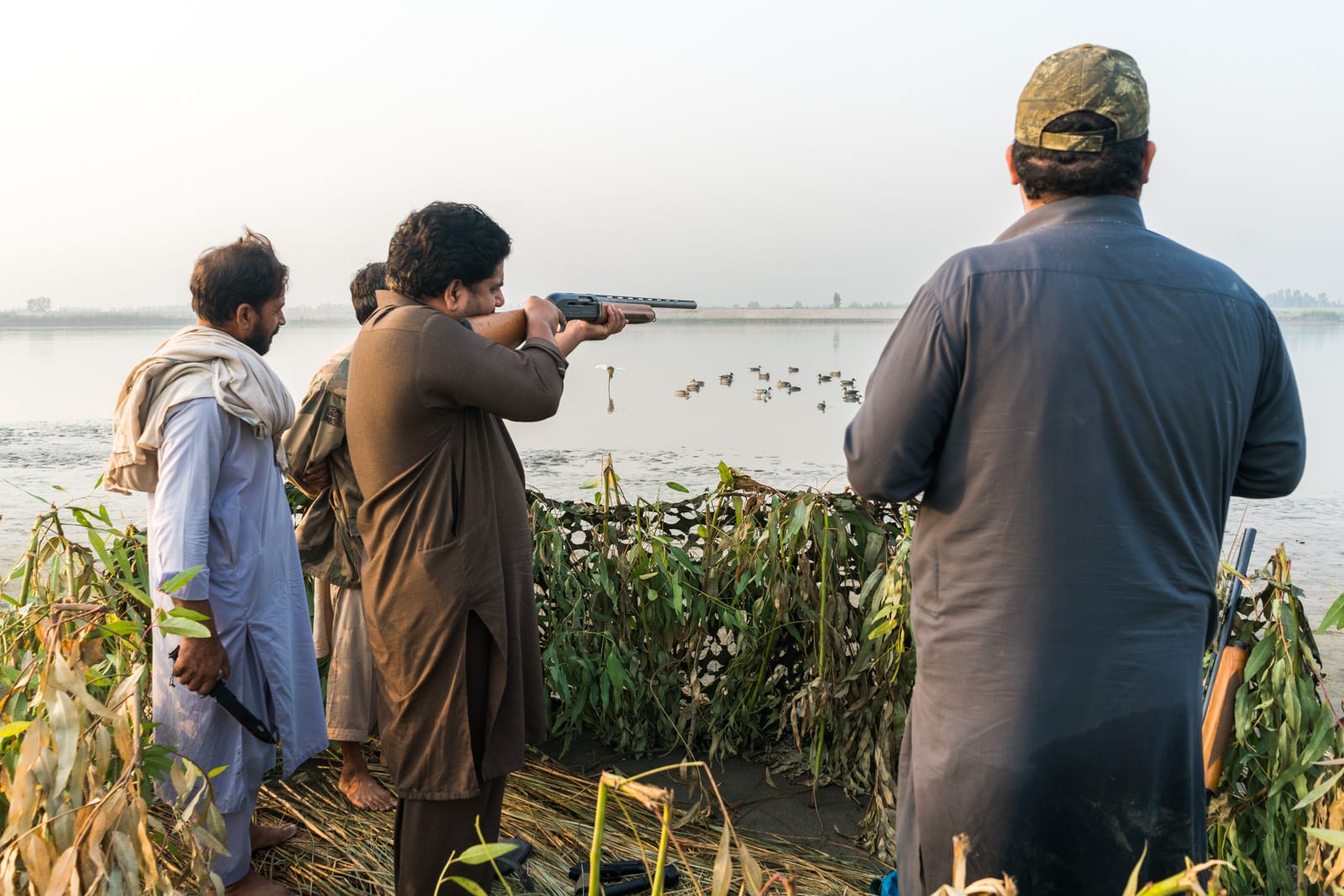 Being invited into someone's home might seem impossible for some, but if you're friendly, chatty with locals, and leave your schedule open, you're sure to see how hospitable Pakistanis can be. Beware: this hospitality will have you coming back time and time again.