Planning your first trip to Iran? Feeling a little nervous? Don't be! Travel to Iran can be a breeze, as long as you're prepared. Here are 6 essential things to prepare before going to Iran.
Lost with Purpose is blocked in Iran. To access Lost with Purpose in Iran, use a VPN. We recommend ExpressVPN. Read more about getting a VPN that works in Iran here..
Morality police. No alcohol. Islamic law. Traveling to Iran seems pretty intimidating at first, but we assure you, no need to worry! It's extremely rewarding, and Iran is quite easy to get around in. But that doesn't mean you can cruise in unprepared! There are several essential things to prepare before going to Iran.
6 things to prepare before going to Iran
1. A visa
The most important part, of course! You can't travel to Iran if you don't have a visa, can you?
These days, tourists can get a 30-day visa on arrival from any of Iran's international airports, and some people have received visas on arrival at the land border crossings with Armenia and Turkey. It's also possible to extend your Iranian visa once in the country.
The exception: citizens of Afghanistan, Bangladesh, Canada, Colombia, India, Iraq, Jordan, Pakistan, Somalia, the United Kingdom, and the United States. They must travel with a tour/guide at all times… or find a way around the visa restrictions. If you need assistance with getting a visa, contact 1stQuest.
Check out Rucksack Ramblings' guide to getting a visa on arrival for more info on the e-visa.
2. Dolla dolla bills (cash)
At the moment there are no ATMs that accept foreign credit cards in Iran. A result of economic sanctions on the country, this means you need to bring in all of your trip money in cold, hard cash.
But never fear, it's easy to exchange money in Iran! US dollars are best, though you can also exchange Euros in major cities.
Remember, better to overestimate than underestimate—you don't want to be caught cashless in Iran! If worst comes to worst, some carpet sellers in the more touristy areas can charge your card and give you cash for a hefty service charge.
Extra, Extra! Never leave home without proper travel insurance. Not to Iran, not anywhere! We use World Nomads!
3. Accommodation
Finding accommodation in Iran can be frustrating. Guidebooks are outdated, guesthouses fill up during the high season, and most major booking websites don't cover Iran since it's disconnected from the global banking network.
More importantly, you don't want to schlepp luggage around for several hours searching for a hotel when it's a million degrees outside.
For those of you that like to book ahead and/or avoid the sweaty struggle, Snapptrip and 1StQuest (use promo-code LWP-QST for a 5% discount) both allow you to book and pay online.
4. The right clothes
Boys, you can tune out here—as long as you don't walk around in tank tops and shorts, you won't offend anyone.
Girls, you'll need to pack more carefully for your travel to Iran. Women in Iran must dress according to the rules of hijab, Islamic modest dress. In practical terms, this means you need to pack:
A scarf to cover your head. Make sure to be wearing it when you go through customs! Also, avoid slippery silk—it'll fall off your head more often than not.
A long-sleeved shirt that covers your bum. A cardigan is fine, as are ¾ length sleeves.
A shirt with a modest neckline. Cleavage is a big no no, so put your tatas away for now.
Pants that go down to your ankles. Skinny jeans are totally fine!
One last thing to remember: Iran isn't just scorching deserts. You can find all kinds of climates in Iran, so don't forget an extra layer in case you need to bundle up!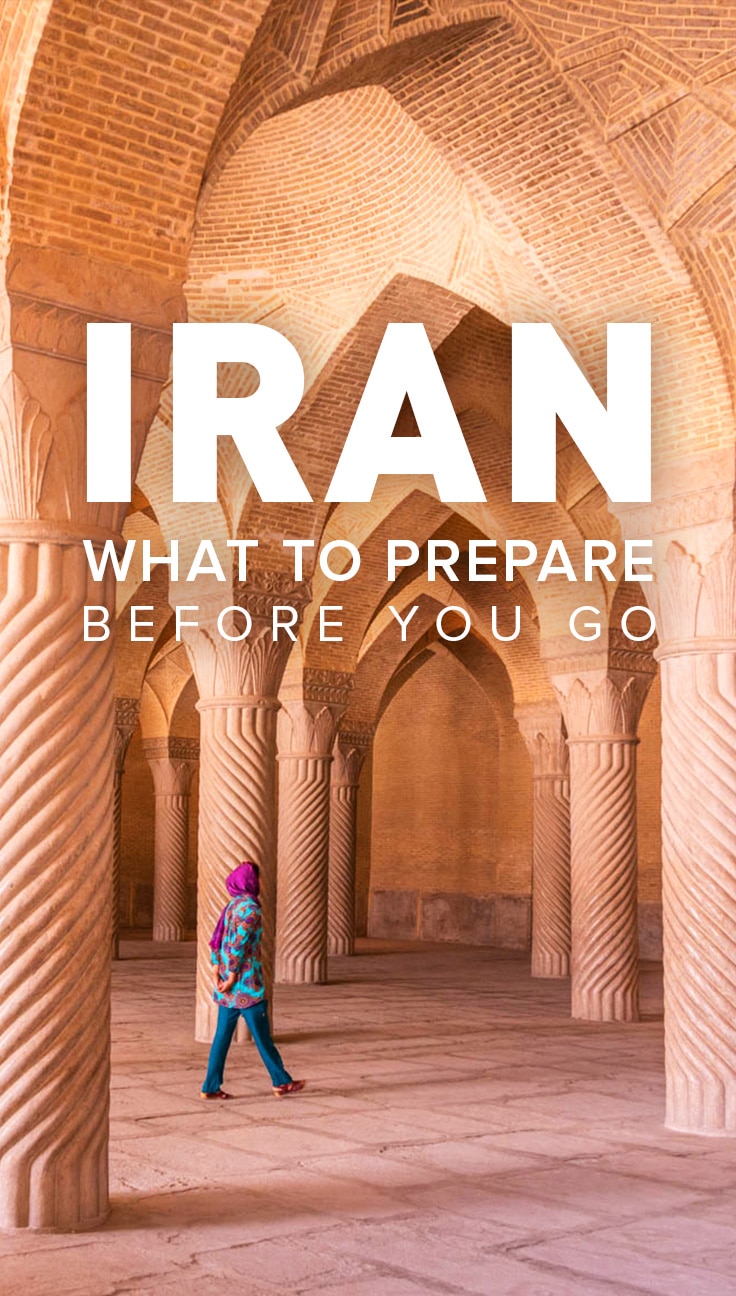 5. A VPN
Plan on checking Facebook while in Iran? Need to Skype with your family? Want to upload your travel videos to YouTube? Have a crippling porn addiction? (At least you're honest.)
You'll need a VPN while in Iran. Iran's government, being opposed to all things fun and/or useful, has blocked most major social media networks and many news websites.
Blocked in Iran: Facebook, Twitter, YouTube, Google Play, Apple App Store, Whatsapp, Viber, New York Times, BBC News, CNN, major porn sites, etc.
VPNs help you avoid the blockade. A VPN is a program you run on your computer, tablet, or mobile to make it look like you're connecting to the internet from somewhere-not-in-Iran. Voila, the government can no longer limit your internets, and you're free to roam! They can also provide extra layers of security for your devices. See our post on accessing blocked websites in Iran for more information and VPN recommendations.
Know you must get a VPN before going to Iran. Once you're within Iran's borders, getting a VPN becomes exponentially more difficult since VPN websites are blocked, as are app stores.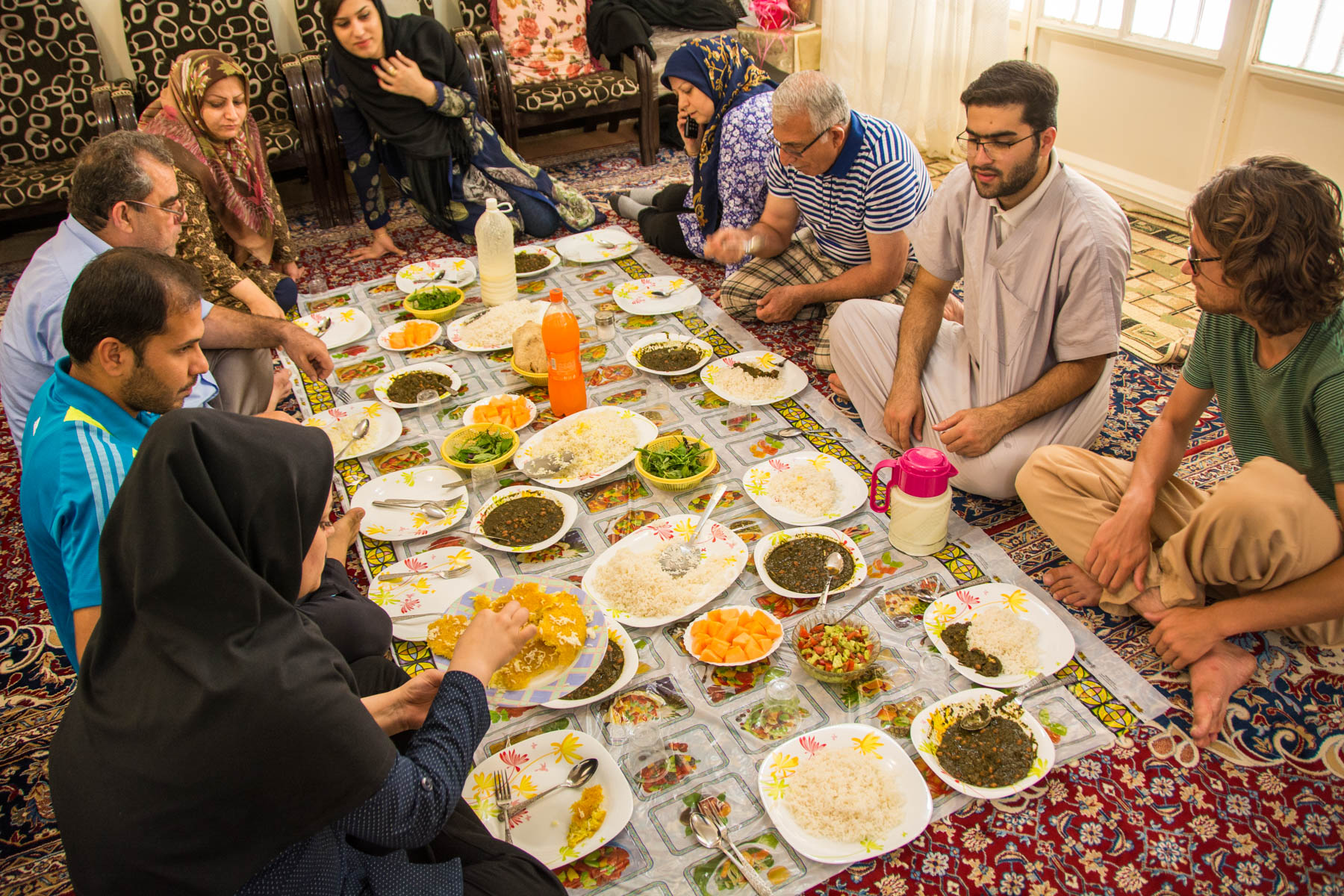 6. Gifts
Iranians have a reputation for being some of the most hospitable people in the world, and it's totally justified.
You're guaranteed to be invited for tea, possibly dinner, and if you're lucky, an overnight in someone's home! It's a nice gesture to bring gifts for your hosts, but you don't want to weigh your luggage down with presents for people you haven't yet met.
An easy solution: postcards. Iranians love seeing photos of tourists' countries, so bring a couple of postcards from home and write personal messages for your hosts on them when it's time to part ways.
Another solution: low denomination bills of your home currency, if they're not worth too much. It's an Iranian custom to gift small rial notes with a message written on them, and they're happy to receive the same.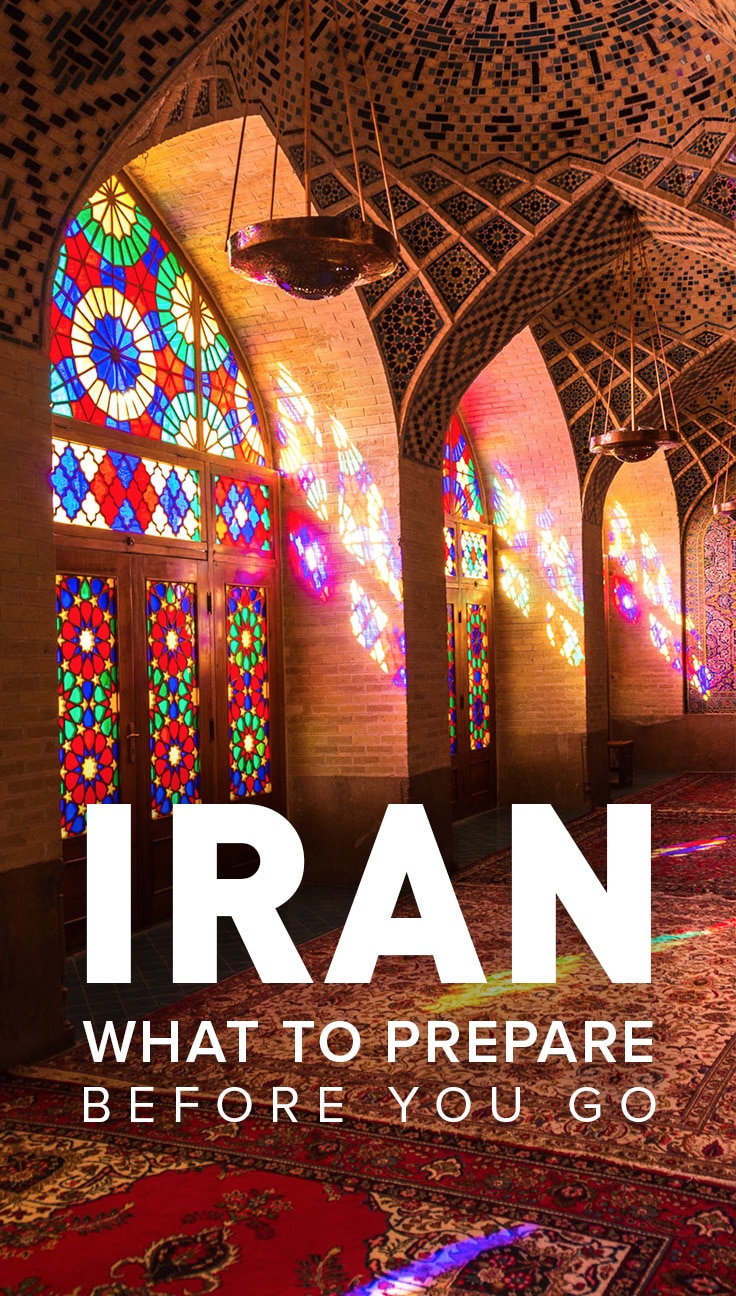 Yay transparency! This post was sponsored by Pintapin, but the thoughts are our own! Never fear, we'd never recommend anything we wouldn't use ourselves, and we're totally serious about avoiding extra effort/melting into a puddle whenever possible.