Below you can find my complete guide to using a VPN while traveling. It includes information on what a VPN is, why you should always use one when traveling, which is the best VPN for travel, and any other information you might need. 
If you travel, you've probably heard the term VPN (Virtual Private Network). Especially if you're planning a holiday to China, Iran, North Korea, Turkey, or Cuba, the concept of a VPN has probably popped up at one point or another.
But few of you are using a VPN on a regular basis, and that could put you in serious danger. I'm here to tell you why you should always be using a VPN while traveling to protect your online identity.
Table of contents for the best travel VPNs
What is a VPN?
A VPN stands for Virtual Private Network. It's a program you run on your computer, tablet, or mobile to provide security and privacy while using an internet connection.
Most people use a Virtual Private Network to trick their internet provider into thinking they're in a different country by replacing your IP address. For example, while flicking through Facebook in Tehran, your internet service provider might think you're visiting the web from a city in your home country.
People assume that's all VPNs are for: evading censorship. But VPNs are useful for more than just using Facebook in China or using a streaming service like Netflix in Iran. In fact, you should make sure to always run a VPN while traveling, especially if you often make use of public wifi. If you want to know more about what exactly a VPN is and how it works, check out this beginner's guide to VPNs.
Below I will tell you more about why you need to use a VPN, and  I will help you in choosing the best VPN for travel.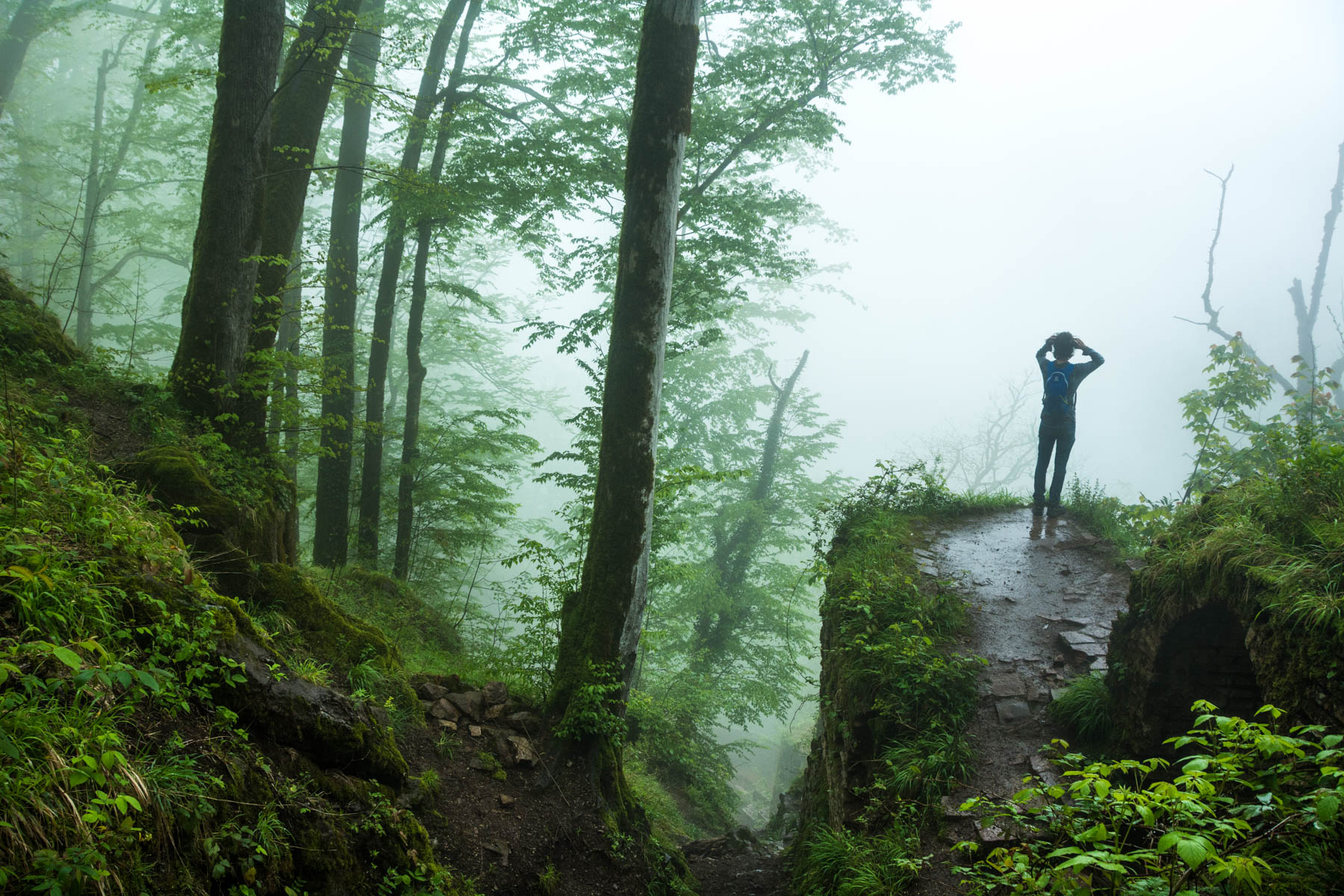 Why you should always be using a VPN while traveling
Reason1: to block prying eyes
For starters, VPNs protect your privacy. Websites are always trying to collect information about you. Sometimes it's just for business, sometimes it's for more sinister reasons.  A VPN blocks them from doing so by encrypting your data, changing your IP address, and making you anonymous while you surf the internet.
You might think this is only useful for people like Edward Snowden but think again. Any kind of wireless network can be a target for malicious software, be it your local coffee shop's wifi, the airport internet hotspot, or any public wi-fi connection you might want to use. You never know who's creeping around on your network, but a VPN can prevent people from creeping around on YOUR internet.
This holds especially true on public wi-fi networks, which is why it's especially important to get a VPN before traveling. You never know who might have tampered with the router or installed some malicious software, and since travelers often use public wi-fi on the road, you should definitely be using a VPN during your travels.
Reason 2: to save money
We all know how it feels. You check out the prices for a plane ticket and you see a great deal valued in US dollars. You go to the site, fill in all the information, go to the purchasing menu, and find out the price is suddenly in euros, or even worse, pounds. Now suddenly your ticket is roughly 10% more expensive.
However, by using a VPN, you can fool the ticketing website into thinking you're in the US or another country, allowing you to pay in US dollars or any other currency instead. So using a VPN for traveling can make traveling cheaper.
The same can apply to many other products. The price of video games bought online can differ greatly between countries. With a bit of research, and with the help of a VPN, you can save money on many purchases around the world.
Reason 3: to stay safe online
You've probably had to deal with spam, malicious websites or annoying viruses at one point or another. A good VPN service protects you from all of the above.
I learned the importance of this the hard way. While in Goris, Armenia, I logged on to the hotel's wifi. Innocent enough, right?
However, someone had tampered with the router, and once I opened up a browser window, I was routed to a malicious website that downloaded malware on my laptop.
Every time I visited a website, popups appeared and my browsing attempts were redirected to other strange websites. And that's just what I could see—there might've been more going on under the hood that I didn't realize, like my bank account details being stolen, or my streaming services passwords being logged.
I ended up having to factory reset the computer and lost all my files and programs.  My tablet, on the other hand, wasn't affected because my VPN blocked the malicious website from opening. +1 for VPNs!
You might think this won't happen to you, but this can happen anywhere—again, your local library or coffee shop is just as likely of a target for malware and other forms of hacking, if not more so. My current VPN, CyberGhost, notifies me when a malicious site or router attempts to install a virus on my computer, and you'd be surprised how often this happens.
So if you don't want your credit card details being stolen and want to make sure you're having a safe browsing experience, get a VPN before you travel.
Reason 4: to circumnavigate censorship
I touched on this before, but many countries around the world censor the internet one way or another. News sites like the BBC or CNN are often blocked, and you often need a VPN to access sites like Facebook or Google in countries that limit internet access.
The most well-known examples of this are Iran and China, but countries such as Turkey and Cuba also censor the internet. So if you want to make sure you can use services like Facebook and Google anywhere you go, get a VPN.
Some countries also block what you can find on streaming services. A very violent series on a service like Netflix might be available in country A, but not available in country B.
A VPN can help you get around these blockades and can help you surf an uncensored internet.
For extra security, I run Malwarebytes on my computer. Get Malwarebytes here!
TL;DR VPNs da best
To summarize, a VPN:
Lets you circumnavigate internet censorship in countries like China, Turkey, and Iran
Protects you from prying eyes by encrypting your data and making you anonymous
Protects your personal data, countering the possibility of identity theft
Helps you save money in various ways
Blocks ads, malicious websites, and viruses
Hopefully, this convinces you to get a VPN. Below you can find my recommendations on the best VPN for travelers.
What is the best VPN for travel?
There are a lot of different VPN providers out there, making it hard to choose the right one. I tried several VPNs throughout my travels, and continue to use at least two of them.  Below you can find my recommendations for the best VPN for travel. You can pay for any of these Virtual Private Networks using a credit card. Some of them offer a 30-day money-back guarantee or a free trial period.
My favorite overall VPN: CyberGhost
I have been using CyberGhost for years now, and think it's one of the best VPNs for travel. It offers military-grade protection, giving you a truly private network. It also blocks malicious sites, ads, and online tracking, and doesn't keep any logs. Their customer support is quick to respond. CyberGhost also has special servers for streaming and torrenting.
CyberGhost does have connectivity problems in Iran and China, though, and not many Latin American server options.
Good for: Spies and whistleblowers. People who like their privacy, and those who like to browse the internet while knowing they are as secure as possible.
Bad for: People who solely use VPNs when traveling to countries with restricted internet. 

(Way to pay attention to my advice.)
Considering CyberGhost's functions, it offers competitive pricing, especially when you buy a long-term plan.
Pricing: $12.99 for one month/$5.99 per month for one year/$3.69 per month for two years
The best VPN for travelers: ExpressVPN
ExpressVPN is the best-known VPN on this list… but it's also the most expensive. It is the easiest, fastest, and most reliable of all the VPN companies. They also have great customer support. I used this VPN  while traveling in Xinjiang, China and in Iran on my second trip there. ExpressVPN is among the highest-ranked VPNs out there.
Good for: People who use VPNs primarily for travel, prefer speed over anything else, or are traveling to China or Iran.
Bad for: People on a budget. ExpressVPN is certainly reliable, but it's not cheap!
If you travel a lot in places with high levels of internet censorship, ExpressVPN is the way to go.
Pricing: $12.95 for one month/$9.99 per month for six months/$8.32 per month for one year (has a great 30-day money-back guarantee)
The best budget VPN: PureVPN
PureVPN is well designed, has many servers to choose from, and has multiple easy-to-use settings. It can also be used on 5 devices at once and their customer support is friendly and swift to answer.
The downside? It offers less privacy than CyberGhost and doesn't block ads. I also had some connectivity problems with PureVPN in China. However, PureVPN is a great budget VPN provider for light internet users.
Good for: People on a budget, have many devices, or want an easy-to-use option.
Bad for: People who despise ads.
Pricing: $10.95 for one month/$8.00 per month for three months/$3.33 per month for one year
What VPN service do I use?
I currently use CyberGhost for our main VPN needs. It's easy to use, works in most places I travel, gives me the security I need when using the VPN for blogging, and is reasonably priced if you take a long term plan. If you want to use a good overall VPN at a good price, buy CyberGhost now.
When I travel to places that actively block the internet, I use ExpressVPN. It absolutely gets the job done. If you want to use one of the best VPNs currently on the market, get ExpressVPN here.
Until recently I also used PureVPN. I like how cheap it is, and the interface is pleasing too. But since I require high speeds for blogging work, and because I don't need three different VPNs, I decided to let go of PureVPN. However, if you're a light internet user looking for protection, you should get PureVPN here.
Other VPNs I tried in the past include NordVPN and VyperVPN.
What about free VPNs?
Please, please be careful with free VPN services. People often build malicious software into these free VPN services that scrape your data and monitor your internet traffic while you use it–the price you pay for using their "free" app. I really don't recommend using free services, due to the security risks.
Some reputable VPNs have free versions (CyberGhost included), but they don't offer the same protection and user experience that the paid versions do. Given that yearly contracts aren't very expensive given the value of VPN protection, I only recommend paid options, not free VPNs.
And there it is, my guide to VPNs and why you should always use one, traveling or not. Let me know in the comments if you have any questions about using a VPN.
Yay transparency! There are affiliate links in this post. If you buy a VPN subscription through those links I'll make a small commission at no extra cost to you. Never fear, I honestly use or have used all of these VPNs, and would never recommend something I wouldn't use ourselves.