A begrudging love letter to Leefdaal, Belgium—the little Flemish village where I've spent the pandemic lockdown and now one of my favorite places to walk in Belgium's Flemish Brabant province.
At the start of the pandemic, when I realized I had to trade my nomadic adventures for lockdown life in my parents' Belgian village, Leefdaal, I felt like my world was ending.
… okay, I was being slightly melodramatic. But you can't deny that switching from full-time travel where anything can happen to living in your parents' house in a village surrounded by farm fields is… a big change.
As COVID traveled far and wide, three months of lockdown stretched into four. A few months of pandemic stretched into more than a year. What I thought would be a three-month visit at my parents' place slowly but surely morphed into me legitimately living here.
In that time, I've had very mixed feelings: I loathed Leefdaal and the intransience it represents to my very core… but with time, I learned to appreciate the smell of its wildflowers, the sentinel trees lining the castle lane, its twisting network of old walking ways. After running and cycling all over the province of Vlaams-Brabant over the last year, I've realized little Leefdaal isn't half bad after all.
Whether you're in Belgium and looking for your next weekend walking route near Leuven, or you're just curious to know where this traveler ended up in the pandemic, keep on scrolling for more about the little valley village.
One year, four seasons of photos of Leefdaal, Belgium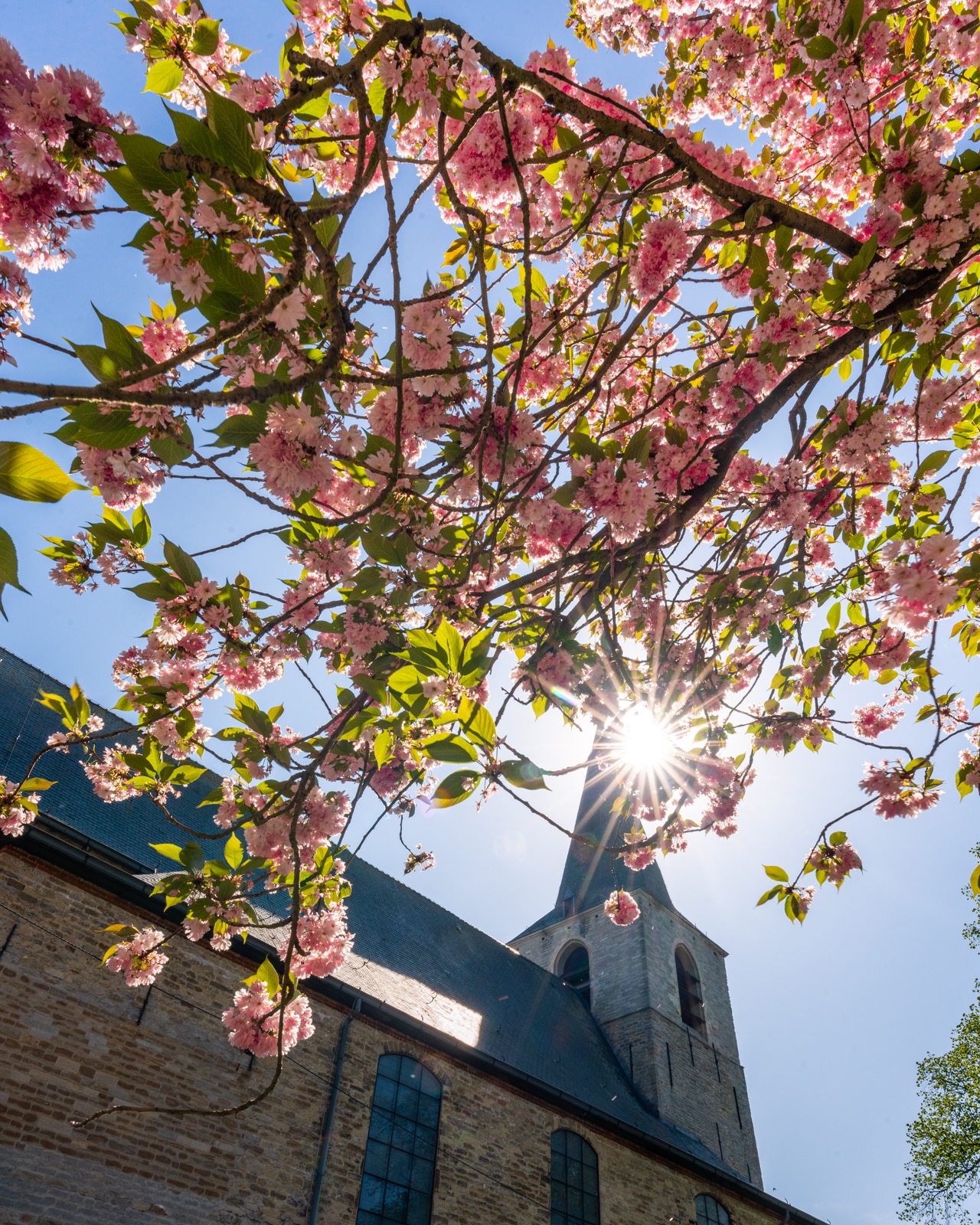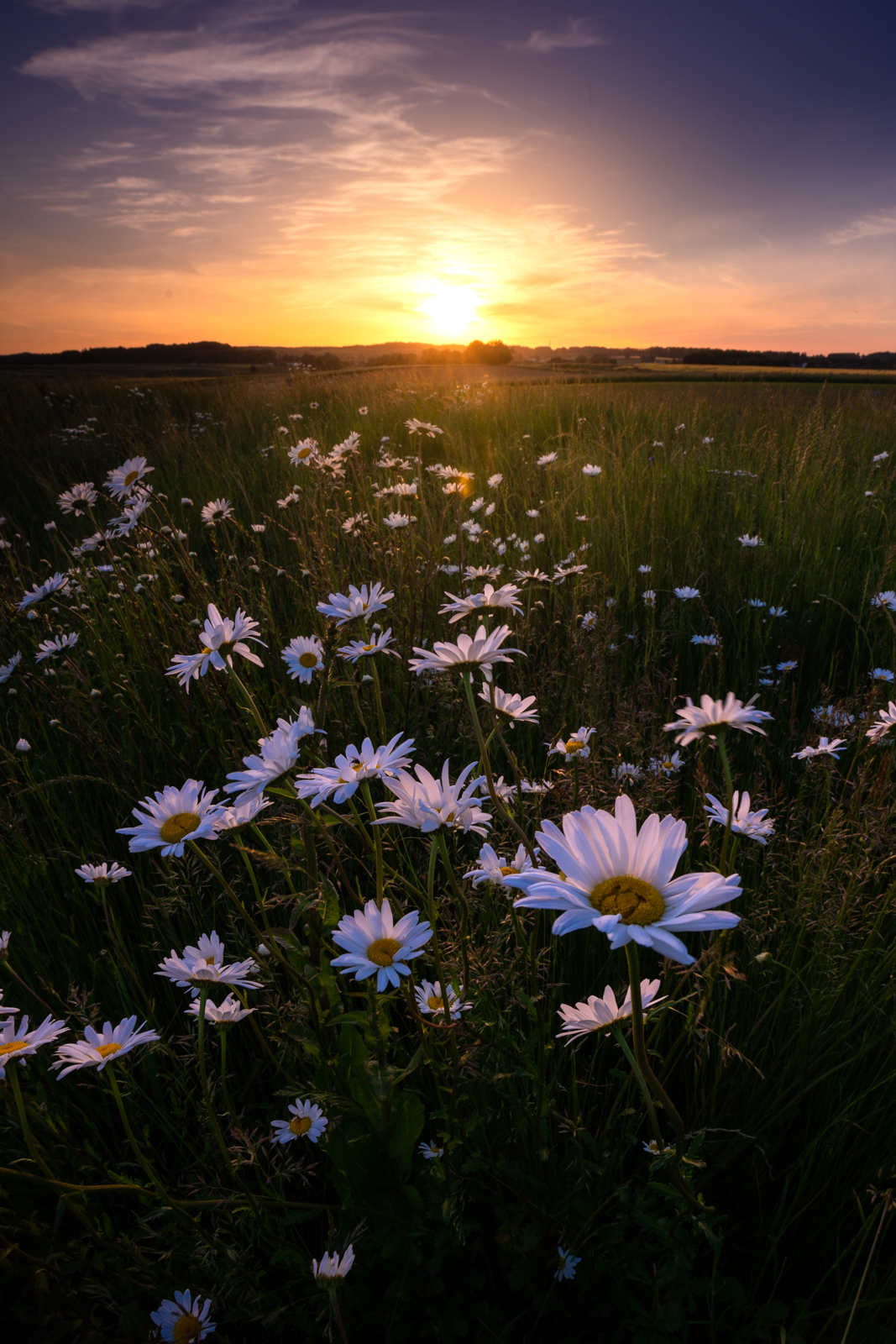 Tips for visiting Leefdaal, Belgium, one of the prettiest villages in Flemish Brabant
A wee history of Leefdaal, Belgium
Leefdaal's history stretches all the way back to the Roman era, when there were settlements in the area and several Roman military roads running through the region.
In the Middle Ages, the area was a barony belonging to the Duke of Brabant. He then passed along ownership of the land to one of his officials, who then became the Lord of Leefdaal. It was around this time that the first parts of what's now the Leefdaal Castle were constructed.
In more recent history, the Leefdaal area has long been a strategic stopover point for people traveling between Brussels and Leuven. It was particularly well known for having its own brewery and a street lined with beer cafes that people could have a drink—or twelve—at after a long day of work or travel. Alas, these days there are no breweries left. You'll have to travel further afield for a local tipple.
If you're interested in learning more about the history of Leefdaal and the surrounding Bertem municipality, Erfgoed Kamer (heritage room in Dutch) has a fantastic archive of stories and niche information about Leefdaal.
How to get to Leefdaal and the surrounding Voer Valley
Leefdaal is a little village in the Voer Vallei (Voer river valley), named for the very tiny river running through the region. It's about halfway between Belgium's capital, Brussels, and the old university city of Leuven. Getting to Leefdaal and the surrounding villages from Brussels is more time consuming, but it's easy to reach the area by bus, car, or bicycle from Leuven.
Bus: Buses 315 and 616 from Leuven's central station go to Leefdaal. Both run hourly and take about 30 minutes.
Bicycle: It takes me ~30 minutes to cycle from Leefdaal to Leuven. Most routes take you through pretty forests and rolling farm fields. Bike point 18 is in a scenic spot near Kasteel van Leefdaal (Leefdaal Castle).
Car: There's parking in the center of the village, near Carrefour. Construction is currently underway to build more parking in the area. If the lot is full, there's a bit of parking space on the back side of the church.
Things to do and see in Leefdaal, Belgium
There's not much in the way of things to do—come to Leefdaal and the surrounding Voer Vallei to walk or cycle, not go sightseeing! Nevertheless…
St. Lambertskerk (Saint Lambert's Church) is the village's central church. Though its foundations date back to the 12th century, it's seen its fair share of fires and renovations—like many buildings in Europe—so the building you see today is more recent, from the 17th and 18th century. It's only open to the public for church services, though in the pandemic it's taken to opening its doors every once in a while on Sundays from 10:30-11:30.
Kapeldreef is a pretty tree-lined avenue leading from central St. Lambertus to the castle. When heading towards the castle, look to the left for tall poles standing in the center of a field. They're for wipschieten, a common sport in Belgium where archers have to shoot a target off the top of the pole. (Something I'd only ever done for sh*ts and giggles in my youth when my parents weren't at home—apparently the sport is called popinjay in English.) Right after a pedestrian road crossing, there will be an old brick watermill to your right. Alas, it's just a shell these days!
Kasteel van Leefdaal (Leefdaal Castle) is the most obvious attraction in the village: it's a well-maintained, turreted castle overlooking a small lake, Leefdaal Lake. Mentions of the castle first appear in 12th century documents, but the current structure is from the 17th century. Unfortunately for visitors, the castle is still lived in and thus is private property, but peasants like us can easily see it from the walking paths around the area.
St. Verona Chapel is a 14th century church on a side road off of Dorpstraat. Legend has it that Verona was the daughter of a German emperor who stopped for a rest at the small chapel in Leefdaal while looking for the tomb of her twin brother in the 800s. While resting, God spoke to her, telling her the location of her brother's tomb and revealing she would be buried underneath that very chapel when she died. So… she was! (In 870 AD.) Her chapel is closed to visitors most of the time, but there's signboards outside with more history about the church.
Leefdaal's walking and cycling routes are the main attraction for most people – I see a lot of people coming to walk on sunny weekends. If you come, I recommend any of the paths that lead either to Tervuren or south towards Zoetwater and the Doode Beemde; the paths to the north of the village go too close to the highway and aren't nearly as pretty as the paths to the south. Each path has its own charms, but paths like the ones leading from the village to walking point 50 are particularly lush in summer when they transform into leafy tunnels between hills. Wandelknooppunt and Vlaanderen Fietsland are the two apps/websites I always use to find new walking and cycling routes.
The 't Herderinneke crash site is a memorial to the lives lost at the end of World War 2 when an American Liberator B24 plane crashed into the edge of 't Herderinneke, a popular tavern in the village near the castle. The entire place caught fire, and though no local lives were lost, the tavern was destroyed and was never rebuilt. A small marble memorial stands where the tavern used to be, at the intersection of walking paths on the other side of the Boskee road that runs alongside Leefdaal castle.
Pretty villages and other spots to visit near Leefdaal, Belgium
Leefdaal isn't necessarily the most picturesque village in Flemish Brabant or Belgium—though Leefdaal Castle is one of the prettiest in the area in my humble opinion—but other villages nearby have their charms.
Korbeek Dijle is just over the hill from Leefdaal and connected by very scenic walking paths. It's a popular starting point for people kayaking into Leuven (you can also walk along the little river there), and many people pass through it on their way to the restaurants at Zoetwater and the walking routes around the Doode Beemde forest. Protip: though the Doode Beemde has loads of walking paths, the fields around Leefdaal are far more quiet 😉
Neerijse is another village over a hill from Leefdaal. It's not quite as pretty, but it's home to Brouwerij de Kroon—a brewery where you can kick back and enjoy local beer and a bite when the weather is nice outside (… or when the pandemic is done and we can sit inside again).
Tervuren Park isn't exactly a village (Tervuren is more like a town), but its large palace grounds and sprawling park are a popular walking spot close to Leefdaal. It takes about 20 minutes to cycle there from Leefdaal, or half an hour of jogging.
Have you traveled around Flemish Brabant, Belgium? Any places you'd recommend?