A quick guide on how to get from Chittagong to Barisal by boat. Unlike launches from Dhaka or Chandpur, it's possible to travel during the day when going from Chittagong to Barisal, Bangladesh. How? Check it out below.
First things first: there is no direct ferry from Chittagong to Barisal anymore. There used to be, but it ceased operation in 2016.
However, it's still possible to get from Chittagong to Barisal in one day, and it doesn't involve going to Chandpur or Dhaka first. The benefit of taking this route is that the launch boat leaves during the day, meaning you can see Bangladesh from its most pleasant side.
How to get from Chittagong to Barisal: getting to Mojhu Chowdhury Ghat
To get to from Chittagong to Barisal, you first have to go to Mojhu Chowdhury Ghat by bus.
Buses leave in the early morning from a spot next to Hotel Golden Inn on Station Road. Service begins around 04:30, and the last bus leaves around 07:00. I recommend you leave around 05:00, as the launch leaves around 12:00 from Mojhu Chowdhury Ghat.
Buses take four to five hours, and my bus was 350 Tk per person; it was a nice bus with cushy seats and lots of leg space. There are several buses from several companies, so there might be a cheaper option if you ask around.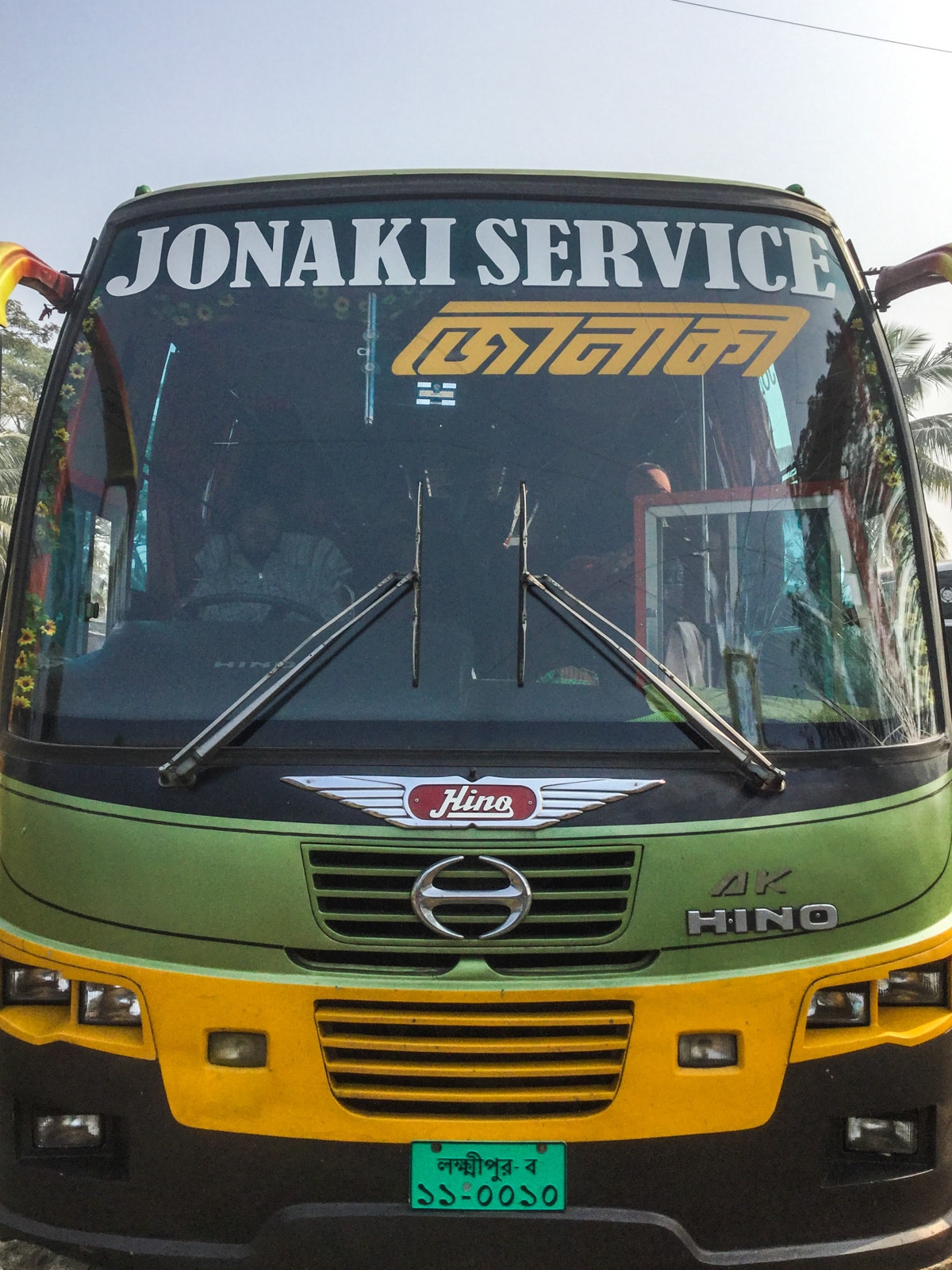 There is no real bus stand next to Hotel Golden Inn, but there are several counters from where you can buy tickets.
The first counter I asked told me I needed to take a rickshaw (500 Tk) somewhere else to get the bus. Luckily, I kept asking at the other stands and found a bus heading to Mojhu Chowdhury Ghat. If people don't understand you, ask them for Lakshmipur. Lakshmipur is the last town before the launch ghat, and if buses go there, they will go to the launch ghat too.
Getting from Mojhu Chowdhury Ghat to Barisal
It's a two minutes walk from the bus stand to the launch ghat at Mojhu Chodwhury Ghat. Right before the launch ghat there is a simple place for breakfast, so eat something if you have the time.
The launch to Barisal is at 12:00 o'clock. I was told that this was the only launch to Barisal, and that it leaves everyday. However, it doesn't hurt to double check this in Chittagong if you have the chance, as I've read somewhere there is more than one launch. You don't want to end up at the ghat and learn there are no launches that day!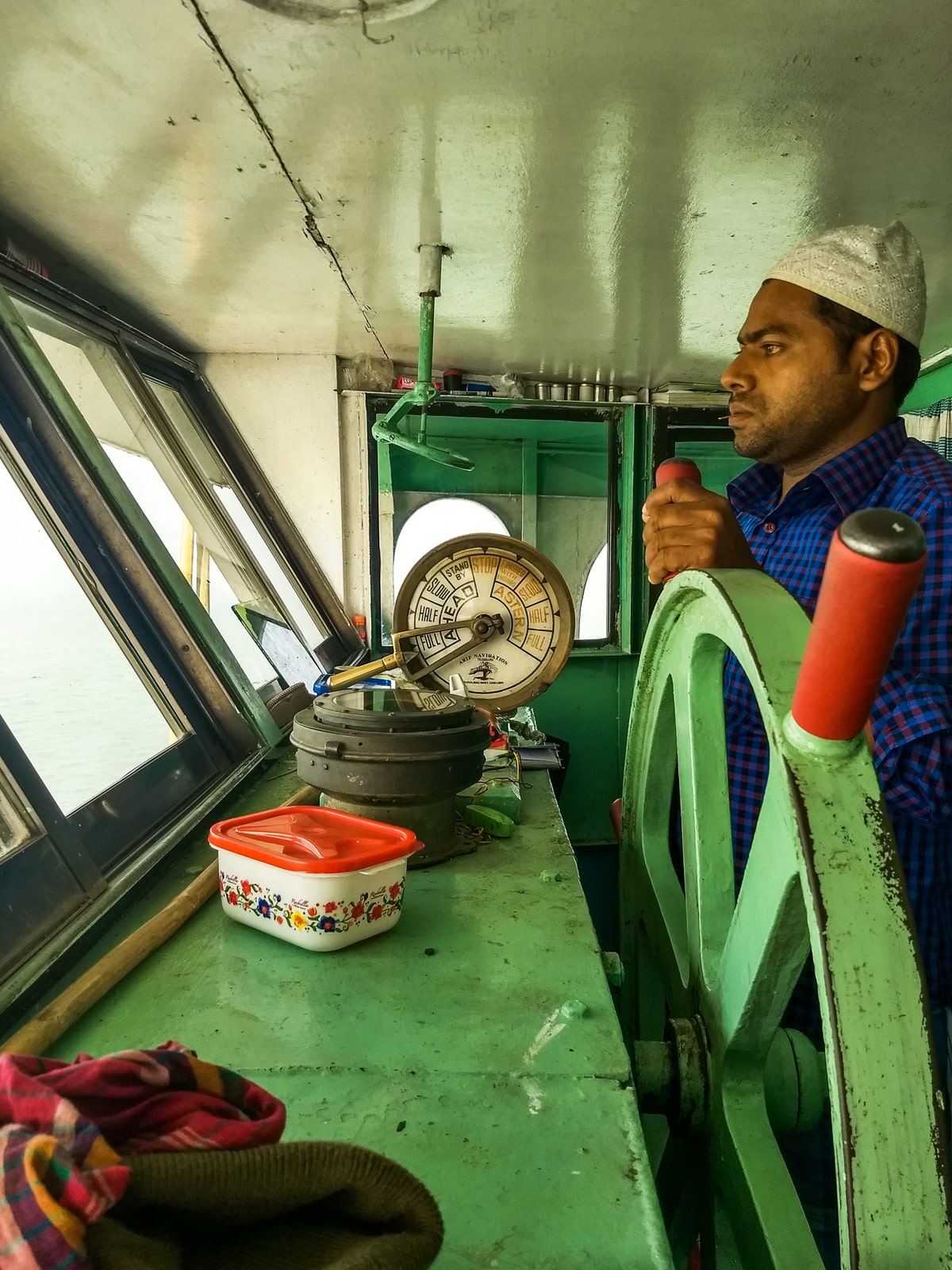 The ferry from the ghat to Barisal takes around five hours, and a deck seat is 300 Tk per person. There are a few cabins available if you want privacy, but since it's a day launch, this isn't really necessary. Everything is on a first come first serve basis. You buy your tickets on the boat, and make sure to hang on to the ticket, as you'll be asked to show it when you leave the boat. You can buy food, drinks, and snacks while on the boat.
Where to stay in Chittagong
Chittagong isn't a city with much to do, but you'll probably end up having to stay a day or two anyway.
There are several budget places on Station Road. Hotel Golden Inn, which charges 900 Tk for a single, is recommended, but there are several other budget options of varying quality. For a more comfortable experience, head to Asian SR Hotel, also on Station Road. A single is 1,100 Tk, and the rooms are comfortable if unexciting.
Where to stay in Barisal
In Barisal, I recommend you head straight to Athena Hotel. Rooms are comfortable enough, there is working WiFi, and a single costs 500 Tk. It's a 10 minute walk from the jetty where you arrive if coming from Chittagong. For a more mid-range hotel, head to Hotel Sedona International, along Sadar road.
There you have it, a quick guide on how to get from Chittagong to Barisal by boat. Let me know if anything changes in the comments.