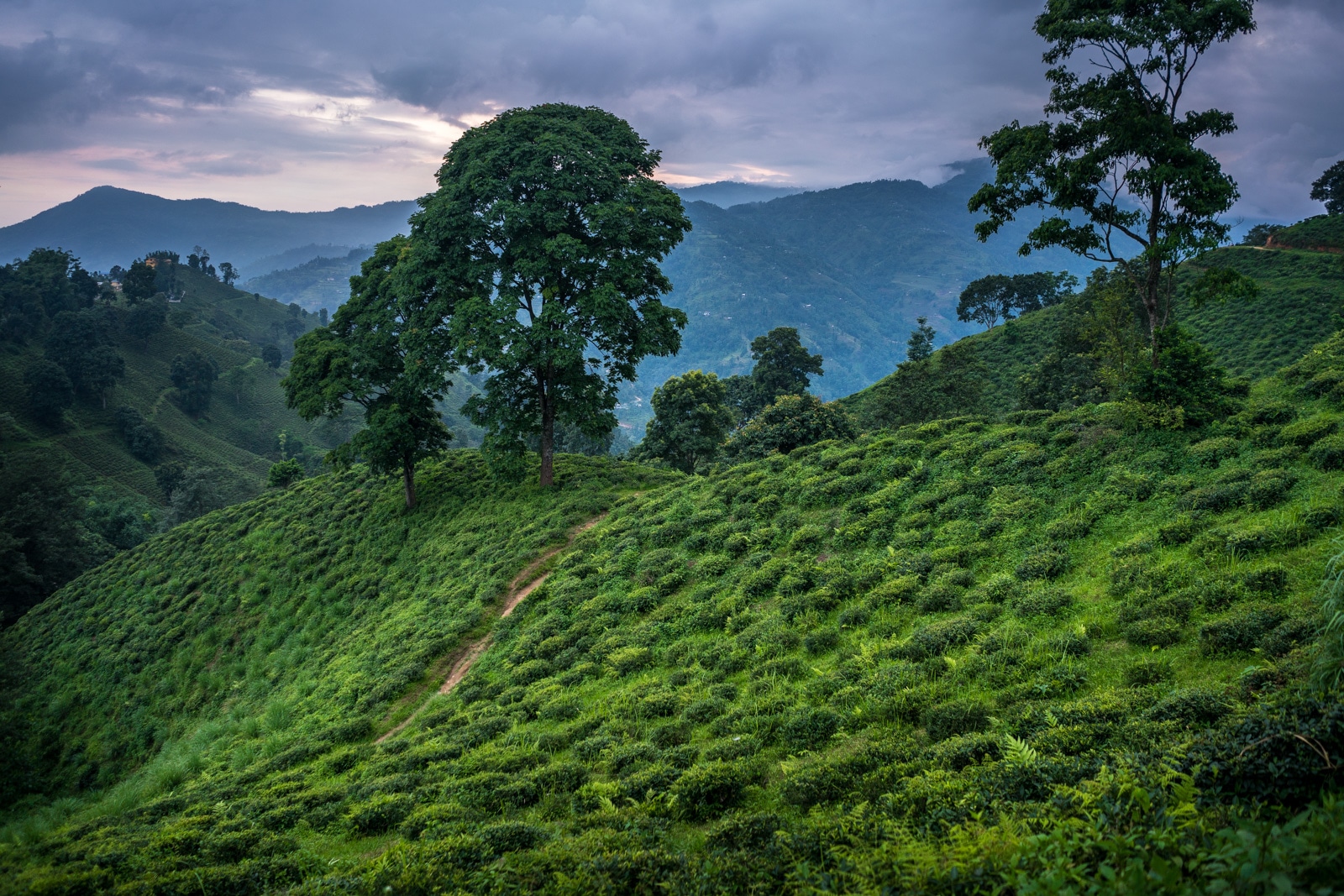 Nepal
Practical Travel Guide
Visas
Nepal has one of the most relaxed visa policies in Asia. Except for citizens of a handful of countries, most people can get a visa on arrival, and Indians don't need a visa at all. Citizens of the other SAARC countries get a 30 day visa free of charge (Afghans need to apply in advance, though). Chinese tourist also get a visa free of charge.
Visa required in advance
Citizens of the following countries need to apply for a visa in advance in their home country:
Afghanistan
Cameroon
Ethiopia
Ghana
Iraq
Liberia
Nigeria
Palestine
Somalia
Swaziland
Syria
Zimbabwe
Visa on arrival
Citizens of all other countries can get a visa on arrival. You can apply for 15/30/90 days for $25/40/100. Visa fees are payable in USD, and available at all land borders and the international airport in Kathmandu.
Visa extension
Visas are easy to extent in Kathmandu and Pokhara. Applicants need to fill in an online form, and bring two passport size photos to the immigration office. Costs ar $30 for 15 days, and $2 a day for each additional day.
Visa overstay
If you overstay your visa, you get fines $3 per day you have overstayed your visa. You will also be charged a $30 fee. If you have overstayed your visa for more than 15 days, these fees will go up. It's not uncommon to get a one day grace period, though.
---
Budget
Because we didn't travel the way we normally do, we don't feel comfortable writing a budget report. Below we will give some general price ranges. Note that we traveled in low season, and that prices will surge during peak times.
Accommodation
Bed in dorm:  300 – 500 NPR/$3 – 5/€2.70 –  4.50
Double in budget hotel: 700 – 1,500 NPR/$7 – 15/€6.30 – 13.50
Lodging at a tea house: 500 – 1,000/$5- 10/€4.50 – 9
Food
Momos at local restaurant: 80 – 150 NPR/$0.80 – 1.50/€0.70 – 1.35
Western food in tourist area: 300 – 1,000 NPR/$3 – 10/€2.70 – 9
Tourist sights
Durbar Squares: 1,000 – 1,500 NPR/$10 – 15/€9 – 13.50 (usually free after 17:00)
Temples and monasteries: 200 – 400 NPR/$2 – 4/€1.80 – 3.60
Trekking permits
TIMS: 2,000 NPR/$20/€18
Annapurna permit: 2,000 NPR/$20/€18
Mustang Permit: 50,000 NPR/$500/€450 (for 10 days, after that $50 per day)
---
Transportation
Getting around Nepal can be a real adventure. Some roads are decent, but others don't deserve to be called roads. And although there are train lines (two, to be precise), these are not at all convenient, and few travelers travel by train in Nepal. If you plan to travel around in Nepal, make sure to bring a healthy dose of patience, and go with the flow.
Tourist bus
The most common way of getting around for tourists. Standards range from relatively comfortable A/C buses with reclining seats, to crappy buses with broken seats and natural A/C (read: open windows..beware the dust). Don't be fooled by the stickers on the back of these buses, none of them actually have WiFi.
Tourist buses ply all the major routes in Nepal. In high season it's advised to buy a ticket a day or two before the journey, as seats might sell out otherwise. You can buy tickets at the bus station, but all travel agencies and most hotels and guest houses can arrange tickets for a fee. A tourist bus between Kathmandu and Pokhara costs 500 NPR per person. Agencies and hotels will add around 10% service charge to this. Tourist buses usually leave early in the morning.
Minibus
Minibuses travel all routes that tourist buses do, and many more. They are generally a tad faster, and tad cheaper, and a tad less comfortable. Don't be surprised if a bench meant for three people is populated by five. Unlike tourist buses, minibuses usually go throughout the day (at least until 13:00).
Minibuses usually leave from several spot throughout a city. Ask your hotel or guest house, as these spots can change due to road construction. A minibus from Kathmandu to Pokhara costs 470 NPR per person. 
Beware of loitering men around the minibus stops. They will show you the right minibus, but will try to sell you a ticket at an inflated price. They will then pay the minibus hawker, pocketing the difference. Insist on paying the minibus hawker instead. He's the guy helping you with your luggage, and shouting the destination of the minibus. If you're not sure about the price, ask a fellow (local) passenger. Most people won't pay the hawker until the minibus is driving, so you can always wait and see what other people pay, and pay the same.
Minibuses usually go when (over)full, so there's no need to buy a ticket beforehand.
Local bus
Local long distance buses are monstrosities from hell, and should be avoided at all times. They might be cheap, but are slow and uncomfortable, and prone to breakdowns. Only advisable if you're a masochist or broke.
Jeep
In more remote places, where roads are nothing more than bumpy mud tracks, Jeeps are the most common way of getting around. Jeeps are often stuffed to the brim with people and supplies, so don't be surprised if you end up on the roof. The price of a Jeep ride heavily depends on the region, the season, the state of the road, the distance of the ride, and your bargaining skills. Ask your local accommodation for up-to-date information.
Local bus and minibus in cities
Within cities there are plenty of local buses and minibuses to get you around. If you know where you're going, these are a cheap and convenient way of getting from A to B. Ask your hotel or guest house for specific routes. Bus hawkers can also help you get in the right bus or minibus.
In most cities and towns, the standard fare for a ride is 15 – 20 NPR per person. If you're traveling with a big backpack, hawkers might charge 5 NPR extra luggage charge.
Taxi
As almost anywhere in the world, taxis are mostly there to try and rip you off. They technically have to use a meter, but most refuse to do so. Regardless, try demanding a meter from the beginning, as it slightly improves your bargaining position.
If you're taking a taxi, always agree on the price before getting in (unless they are willing to use a meter, of course). As a general rule of thumb, you shouldn't pay much more than half of what the driver initially quotes you.
Free tip: As tempting as it is to jump in a taxi straight after a long bus journey, drivers hanging around the bus stand are notorious over-chargers. It pays to walk five minutes down the road, and hail a taxi there. Prices might magically decrease by as much as 50%. Hell, some drivers might even agree to use their meter if you use this tactic.
---
Entering and exiting
This part will be updated as soon as we have the relevant info.
---
Culture
This part will be updated as soon as we have the relevant info.
---
How-to guides