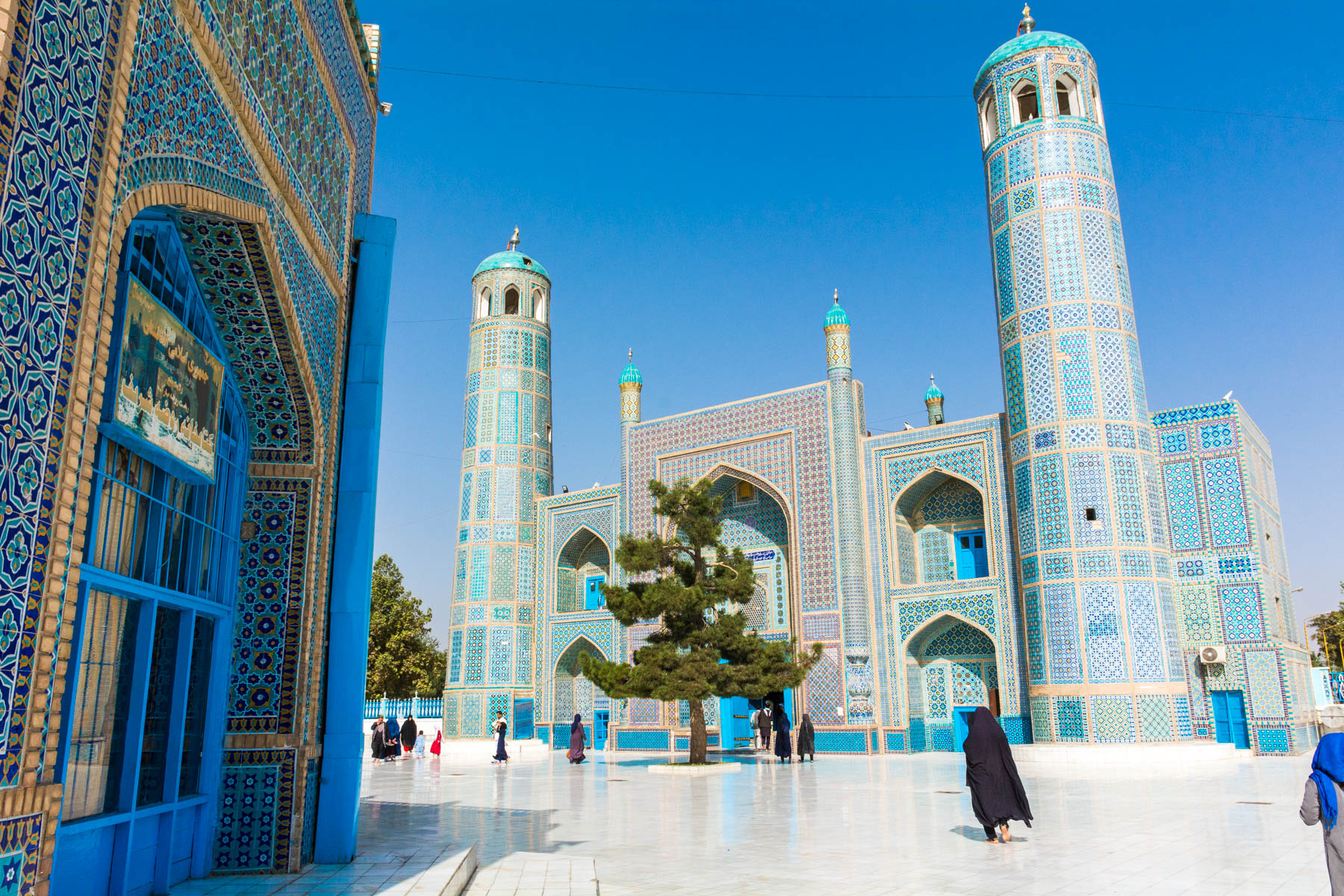 Afghanistan
Practical Travel Guide
Visas
Visas for Afghanistan can be a real nightmare. Most embassies simply don't issue them. In our experience, your best bet is getting an Afghan visa in Bishkek, Kyrgyzstan.
Other options include Iran and Pakistan, and Tajikistan for the Wakhan Corridor.
Requirements differ per embassy, but you usually need the following:
A passport with at least six months validity
Two passport-sized photos
A photocopy of your passport's info page
A photocopy of the visa of the country you apply in (when not applying in your home country)
A filled in application form (you will probably get this at the embassy)
A rough itinerary of where you want to go (use the itinerary we mention in our embassy report)
A visa in Bishkek costs $70 for most EU citizens, $120 for British citizens, and $160 for US citizens. Express service is $50 extra.
---
Budget
Afghanistan is in no way a budget destination. Day-to-day items are quite cheap, but accommodation and plane tickets will eat away at your budget in no-time.
Cash
Afghanistan is a cash-only economy. ATMs are practically useless, and cards are hardly accepted. You can pay for most large expenses, such as plane tickets and accommodation, with US dollars. Money changers are found everywhere.  At the time of writing, the exchange rate was 65 Afs to the dollar.
Food & drinks
Water and soda: 30 – 50 Afs
Tea: 10 – 20 Afs
Breakfast and lunch: 100 – 150 Afs
Dinner: 100 – 150 Afs
Accommodation
Budget hotel: 1,300 – 2,000 Afs
Mid-range hotel: 2,500 – 3,500 Afs
Luxury hotel: 6,000 + Afs
Cultural sights
Historical sights: 0 – 800 Afs
Budget
For more detailed information, check out our Afghanistan budget report and our full-length Afghanistan travel guide.
---
Transportation
For travelers, there are only two practical ways of getting around the country: taxi and plane. Taxis are used within cities, or for day trips to nearby sights just outside the city. Planes are used to travel between cities. At the time of writing, it's not recommended to travel between cities by bus. The security situation in Afghanistan is deteriorating, and as a foreigner, you run considerable risk traveling over land between cities.
Taxi
Taxis are everywhere, recognizable by their yellow color. Hail them by sticking out your hand, or approaching a parked taxi. Taxis don't have meters, so you'll have to bargain. Normal bargaining tactics apply. Rides around cities should cost 100 – 200 Afs.
If you need a taxi for a day trip, it's best to ask your accommodation to help you. In Mazar-i-Sharif it costs around $20 for a half-day trip to Balkh. In Kabul, it will cost around $40 for a day trip to the Panjshir Valley. If you can't arrange a taxi through your accommodation, try to get a friendly local to help you. It's paramount that the driver knows the area and is trustworthy!
Plane
Planes are basically the only way of traveling between cities. There are plenty of travel agencies that can buy plane tickets for you. It's best to buy a ticket a couple of days in advance, since some routes, especially to/from Bamiyan, have limited capacity. Tickets cost between $50 – 110 one-way, depending on the destination. Kam Air and Ariana Afghan Airlines are the main airlines in Afghanistan.
For more on transportation in Afghanistan, check out our full-length Afghanistan travel guide.
---
Entering and exiting
Entering the country is relatively straightforward, but if you come from Uzbekistan, expect the exit procedures there to take a while.
When you enter Afghanistan, your information will be noted down and some standard questions will be asked. After that your bags will be checked, and you're good to go. Aside from having your visa, there are no special requirements.
Exiting commences in the same way. There are no exit fees, and no forms to fill out. Make sure to leave plenty of time for security checks if you fly out though. Arrive at least two hours before your flight leaves.
---
Culture
Afghanistan is a very conservative country, and is not used to foreign tourists (although aid workers are plentiful). Keep this in mind when traveling.
Avoid talk of religion, war and politics, unless your companion brings it up first. For women, check out our article on travel in Afghanistan as a female.
Tipping in Afghanistan
Unless you eat in fancy restaurants, tipping is not common and not expected. However, it's very common to leave a donation at free sights, or give some money to people helping you out or showing you around. 20 Afs should usually suffice in these situations.
Hospitality in Afghanistan
Afghans are naturally hospitable. It's common to be invited for tea or lunch by a newly acquired Afghan friend. There are a few things to take into consideration, though:
Not all acts of hospitality are genuine. It's very common for a taxi driver or sales person to tell you it's nothing when you want to pay. This is just a form of politeness, insist on paying.
Most Afghans are very poor, and feeding you comes at great expense to them. Think twice before you accept an invitation. Or, offer some money when you leave if you think it's appropriate.
Not all people have pure intentions. Keep your wits about you and trust your instinct. If something doesn't feel right, decline or leave.
Religion in Afghanistan
Afghanistan is a very religious country. It's important that you adhere to local customs and dress modestly. Non-Muslims are not allowed in the shrines to Ali in Mazar and Kabul, and shouldn't visit mosques during prayer time.
If you're traveling as an unmarried couple, it's best to say you're married. Sex before marriage is frowned upon, and even being with someone of the opposite sex who is not related to you can get you into trouble.
For more on culture in Afghanistan, check out our full-length Afghanistan travel guide.
---
How-to guides